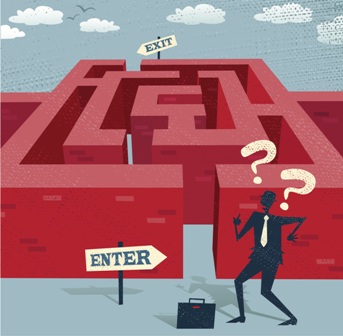 Securing financial support from a venture capitalist is not an easy task. Most of the time, only those who are considered the "best of the best" get the venture capital that they need. But does that mean it's almost impossible to get one? Actually, it's not. However, if you are really keen on closing the deal with your potential investor, you should work hard to present your business perfectly.
There are many articles that sum-up the things that entrepreneurs should say when given a chance to pitch their startups to venture capitalists. This article is different. Instead of giving tips on what entrepreneurs should say, it would list four things that business owners should avoid saying when dealing with potential business partners:
1.      "We plan to sell the business as soon as possible."
A lot of venture capitalists invest in businesses that have the potential of becoming large and meaningful. Unless they tell you that they want to make small money in a short time, don't mention anything concerning a sellout in the next or two.
2.      "It will be the next Facebook."
Nobody stops you from dreaming. But reality dictates that less than one percent of business startups across the country make it half as big as Facebook. But if you're really sure that yours will be successful, then explain how you plan to do that – and hope that your potential investor would agree with you.
3.      "My family loves my idea."
Of course, families love the idea of their members. Try getting the opinion of someone who is not related to you and is regarded as a top-notch individual in the industry that you're working on.
4.      "No one is competing with us."
This is a promising line, considering that it has the capability to lure in potential investors to put some money on your business. The problem, however, is whether or not they will believe you. Most probably, they would not. Every business has competition, and failing to recognize yours would surely turn-off venture capitalists. Instead, identify your competition and outline the things that would make your business better than them.
Access our network of Investors, get instantly matched with a Lender, or get a business plan by visiting us Funded.com