Consumers got serious about their to-do lists in 2020, and Ace Hardware had the sales to prove it. The retail chain, ranked No. 4 on the Franchise Times Top 400, grew systemwide sales 21.1 percent, to $20.5 billion. 
That demand spike also helped drive a 26 percent increase in same-store sales. "The hardware industry had this great growth—everybody was forced to stay home and take care of what they had," said franchisee John Dunlap. Whether Ace could keep building on those gains, however, was the big question heading into 2021.  
"We experienced five years' worth of sales growth" during 2020, said Jason Hipskind, vice president of new business for Ace Hardware. Following that success, he said many executives expected to give up some ground and thought the company would post a minor sales decline in 2021. 
CEO John Venhuizen didn't share that view. He asked us "to start developing a growth plan," to prevent backsliding, said Hipskind. The team got on board, and "give no ground" became the company's rallying cry. The strategy worked, and the company even gained ground in 2021, posting a 7.5 percent same-store sales increase for the year. 
That boost came despite falling transaction volume. Daily sales data from 3,400 stores shows same-store transactions slipped by 1.7 percent in 2021, while average ticket size grew by 9.4 percent.
Hipskind said the "give no ground" plan involved doubling down on Ace's strengths, such as customer service, to "create that differentiated shopping experience."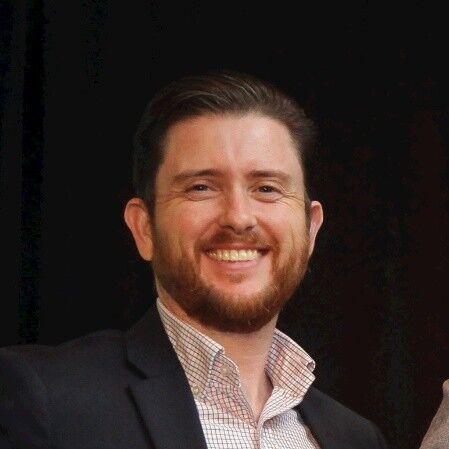 Dunlap, who opened his Ace Hardware store in San Antonio February 2021, said he hires for cultural fit, identifying integrity and a service mindset as key traits. People shop at Ace because there's always "somebody here to help you and answer your questions," he explained. As the company grows, maintaining its status as "the helpful place" is top of mind. 
Dunlap said he hasn't had much difficulty finding labor. Ace negotiated "phenomenal rates" with job boards, he said, and he's done well retaining staff. "A lot of people have been with me since the beginning."
Hipskind said Ace aims to be the "employer of choice," which requires creating a people-centric environment in the stores. "We coach our owners so they become the type of leader people want to work for," he said.
As Dunlap does when hiring store employees, Hipskind said Ace puts a premium on cultural fit when recruiting franchisees. The company invites prospective owners to its biannual convention. "I wouldn't say it's easy, but it becomes pretty apparent if somebody isn't a good cultural fit," said Hispkind. The company evaluates a prospect's values, business acumen and whether or not "they believe in the idea of being helpful."
Ace Hardware offers three store formats: convenience, core and super, which broadly translate into small, medium and large. Store footprints range from about 3,000 to 15,000 square feet. 
Related: Launch Near for New Franchise, Ace Handyman Services
The sales growth has come alongside significant unit growth. Domestically, Hispskind said Ace added 167 stores in 2020 and 182 in 2021. Over the next five years, he said the company aims to open an additional 800 stores, adding to a domestic base of 4,700. 
To support the company's ambitious opening plans, Hipskind said Ace is identifying potential store locations in major metropolitan areas. "We've profiled 32 markets in the last 18 months," he said. By the end of 2022, the company aims to have profiled 50 major markets representing "roughly 600 development areas."
Digital has been another focus for the company. "We had a plan in place to execute digitally," said Hipskind, but the pandemic forced the company to accelerate those plans. He said the company packed five years' worth of IT developments into 2020, including launching curbside service "in like seven days."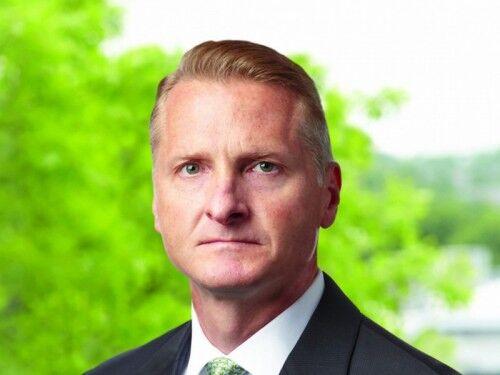 Ace has continued to expand its advertising presence. The company spent a record $240 million on marketing in 2020, a 15 percent increase from the prior year. In 2021, advertising spending grew another 10 percent to nearly $265 million. The company also built out its loyalty program, adding more than 1 million new members over the past two years. 
"Ace does a great job of marketing nationally," said Dunlap. On top of typical local digital marketing, he said he puts on events to draw attention to his store. He plans to expand a typical Ace grilling event to include a charity cookoff, and hosted a big gift-buying event last Christmas. 
"In the south, a lot of hardware stores have gift sections," he explained. With a section full of toys, puzzles, cards and even jewelry, Dunlap's store in San Antonio is no exception. He estimated gifts account for 10 percent of his annual sales. 
Ace Hardware is organized as a cooperative, with shares of stock in the franchisor owned by its franchisees. Franchisees don't pay a typical royalty fee; the franchisor earns revenue by acting as a buying agent for the system.
"The net profits from the co-op are returned at the end of the year as a rebate," said Hipskind. This year, Ace expects to return a record $314 million to its franchisees, he said.