A coffee franchise that takes its name from the donkeys of Hawaii's Kona Coast has its sights set on national expansion after new ownership rebuilt the brand.
Bad Ass Coffee of Hawaii, its namesake being the donkeys which would bray as they carried loads of coffee beans down the steep volcanic mountains and whose strong but stubborn nature led to people calling them the "Bad Ass Ones," is ready to make noise of its own under owner Royal Aloha Coffee Company. CEO Scott Snyder, who put together a group of private investors to purchase the assets in July 2019, said a new logo, packaging and in-store design, plus a reboot of operations and franchisee support, is attracting operators.
"What we inherited was amazing brand recognition … and a really great coffee," said Snyder of the purchase from franchisor Bad Ass Coffee Company of Hawaii. "What they didn't have was really a lot of infrastructure to grow a brand regionally or nationally."
With an investor group that includes principals from Verdeam, a Colorado-based real estate investment fund, Snyder said the self-funded improvements are visible in the design of the store in West Jordan, Utah, opened in June 2020 and showcasing a revitalized brand identity. Bad Ass Coffee of Hawaii started on the Big Island in 1989 and began franchising in 1995.
"We're working really hard to reestablish our roots in Hawaii," said Snyder as he noted the previous owner moved the company to Salt Lake City; its headquarters are now in Centennial, Colorado. "We wanted to really embrace our Hawaiian roots. We really embrace our 'ohana,' our family, and an aloha spirit."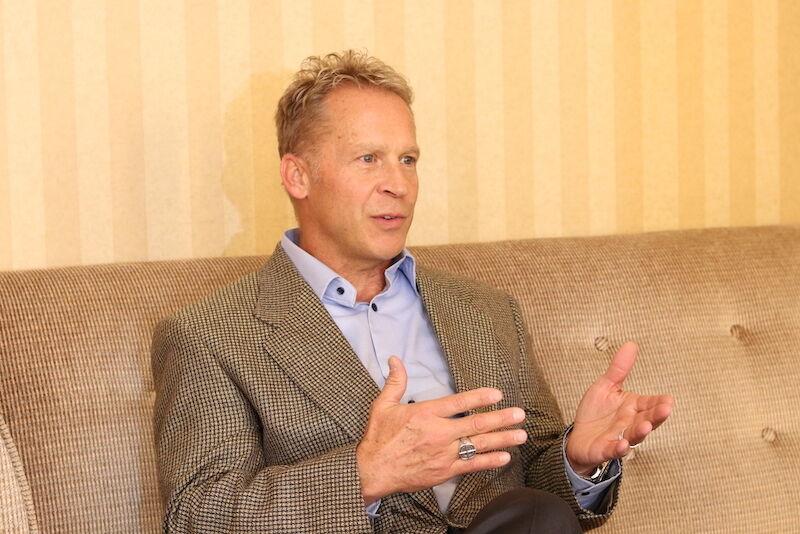 In the stores, that spirit takes the form of lush flower accents, the subtle use of surfboards and other visual cues "that don't scream at you, but sing to you," explained Snyder during an interview in November at the Restaurant Finance & Development Conference.
"When you walk in our stores, you're going to get a big 'Aloha!' from behind the counter."
Standard cafes with a drive-thru are 1,650 square feet; the newest model is a free-standing double drive-thru kiosk around 700. Cost of investment is $304,500 to $620,000.
Other adjustments manifested themselves in the 24-unit brand's menu, which had "largely gone unchanged for 20 years" and didn't include a food program. "It had been left to the franchisees" to offer food or devise their own seasonal specials, said Snyder. The franchisor is introducing breakfast sandwiches—served on King's Hawaiian bread, of course—and retooling a "huge list of lattes" as it refines the beverage lineup.
"Everything we do, we're looking for that tie back of what makes it uniquely Bad Ass and uniquely Hawaiian," said Snyder of the brand's touchstone.
Snyder, whose background is in marketing and business consulting and who's worked with brands including Chipotle, Jimmy Johns, Jamba and Church's Chicken, said he and the leadership team spent significant time getting feedback from existing franchisees. Those franchisees "thrived despite lack of support from the previous owners," said Snyder, and will now benefit from revamped training programs, implementation of brand standards and consistent operations across the system.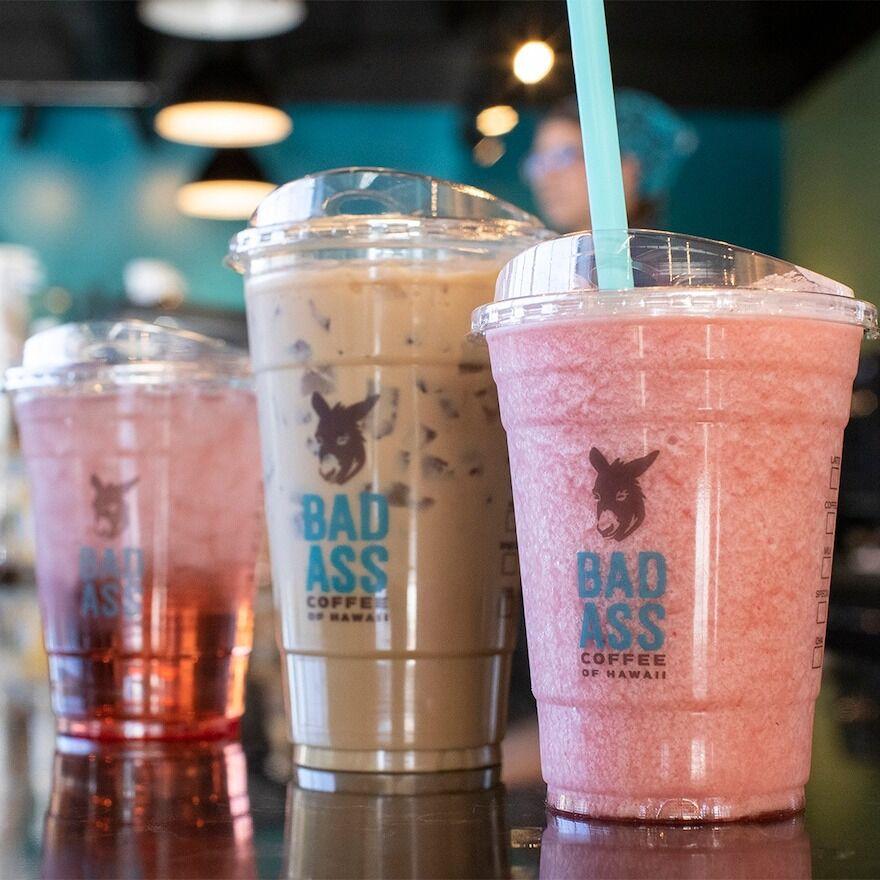 The new Bad Ass leadership team is stacked with experience, he pointed out, including marketing VP Chris Ruszkowski, who helped lead marketing efforts at McDonald's, Quiznos and Einstein Bros Bagels, and head of operations Susan Sauer, who spent the last 18 years at Wendy's.
Bad Ass Coffee is of course up against major chains Starbucks and Dunkin', plus Scooter's, Biggby, PJ's and The Human Bean, all ahead on unit count. What differentiates Bad Ass, said Snyder, is the name and product.
"It's the name that would get you in the door and it's the coffee that keeps you coming back," he said. "We don't buy cheap coffee. We buy great coffee and we roast it to perfection." Bad Ass appeals to premium consumers who know Kona coffee, and to a younger audience, one that likes the vibe, he added.
Franchisees, existing and new alike, are responding to the changes. Kathi Hammac, owner of Beach Coffee Headquarters and with three Bad Ass Coffee stores in Florida, recently signed a deal for two more stores. And the company this fall signed its biggest-ever development deal, for 18 new stores in Tennessee. The franchisee, Nashville-based Rothwell Development Company, is slated to open 12 units in the greater Nashville area, four in Knoxville and two in Gatlinburg. Multi-unit deals were also signed in Arizona, New Jersey, Kentucky and Texas, among others.
Average net sales were $432,747 in 2020, according to Item 19 in Bad Ass Coffee's franchise disclosure document, with sales at the top-performing shop of $826,369 and the bottom performer at $95,859.