Al Cabrera, who at one point was at the helm of the second-largest Burger King franchisee, is again growing his restaurant portfolio, this time with a different protein.
Cabrera and his Dos Primos Capital Group signed the biggest franchise agreement ever for Slim Chickens, inking a 60-unit deal to develop the fast-growing chicken concept across Indiana and in southeast Florida.   
"It just fell in my lap," said Cabrera, who since selling Heartland Food Corporation's 240 Burger King restaurants to GSO Capital Partners in 2006 had been involved in various real estate, hotel and tech company projects. A friend put Slim Chickens on his radar, "and once I did the research I was really impressed," he said.
It doesn't hurt that he's known Sam Rothschild, the brand's chief operating officer, for 20 years, but Cabrera stressed it's the expertise in place across the entire management team that made him feel comfortable signing such a large development agreement.
"Every single one is extremely competent," he said of the leadership team that includes co-founders Tom Gordon and Greg Smart, CEO and chief concept officer, respectively. He also liked that Fayetteville, Arkansas-based Slim Chickens is still a smaller brand—it has about 150 locations open—so those on the leadership team "have to know what's going on with everyone around them" and are closer to the operators.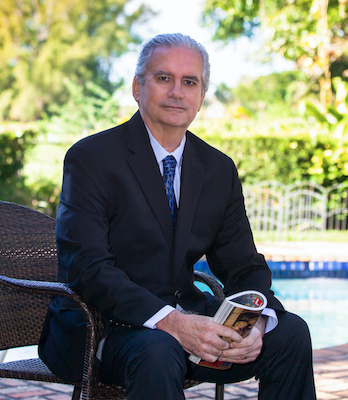 "If I have a question for the CFO, I call the CFO," said Cabrera of his access to the executive level.
Cabrera, who's planning for 40 restaurants in Indiana and 20 in Florida, noted he did "a lot of due diligence," including studying the competition, examining the consumer set and doing a "deep dive" on the cost to open. Slim Chickens has an initial investment range of about $1.1- to $3.4 million to open a single restaurant. The average unit volume in 2020 was $1.8 million, according to Item 19 in the company's franchise disclosure document.
Asked about the intense competition in the quick-service chicken category, Cabrera wasn't worried and said Slim's superior quality will stand out.
"There's plenty of business for everybody. I came from the hamburger business … so I'm no stranger to competition," he said.
Cabrera still owns six Burger Kings in Florida and said he's looking at more restaurant concepts to bring into Dos Primos, which he formed with his cousin, Rodolfo Dumenigo. (Dos Primos is Spanish for "two cousins.")
Ranked No. 244 on the Franchise Times Top 400, a ranking of the largest U.S.-based franchises by global systemwide sales, Slim Chickens grew sales 36.8 percent in 2020, to $165.8 million. Unit count growth was 16.7 percent.