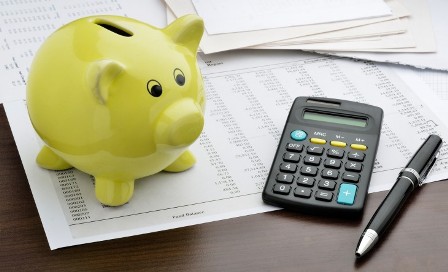 If you have a unique idea that you think can turn into a business startup, you should get ready to do some preparation before you take it to investors. When you present your idea, which might just be in a prototype form, to an investor, you have to be well-prepared to be scrutinized. Quite understandably, investors are always keen to know where their money is going.
They want to have full details of where you will use their money and what return their investment will generate. In order to answer their piercing questions, you have to be on top of your game, know the costs that are associated with your startup, and create ways to justify them.
Getting into the Depths of Startup Costs
You have to create a list of everything that's going to require money to start your business. How much money you ask for from the investors also depends on what stage your startup is at. Sometimes, your business is running on a micro-level and you need money to expand it. At other times, all you have is a unique idea and possibly a prototype that proves the practical application of the concept but no money to go into production. In either case, your knowledge of the many startup costs helps you get the right investment and decides the fate of your startup.
Here is a list of the major startup costs.
Office Space, Furniture and Supplies
If you are going to have a physical location, you will need cash to arrange an office and everything that goes inside it. You can buy or rent office space. It is a pure expense when you rent it, unless you prepay a lump sum lease. Office furniture will include desks, cabinets, wooden cabins, paper, pencils, etc. These are all expenses and while some of them become your asset too, they are not the best assets you can rely on to get loans.
Professional Fees
Hiring professionals has its benefits, but you have to pay their fees and count them as expense. You will need lawyers and accountants to help you with various tax laws, zoning laws, business structuring, and any other legal matters that can arise when starting a business. If there is one thing that you can be sure of, it is that these professionals are not cheap.
Marketing, Advertising and Promotion
Marketing and advertising are the processes that don't stop for as long as the business lives. More importantly, they start well before a business even comes into existence. Your marketing and advertising expenses will include the following and much more.
Brochures, leaflets, flyers, flexes, etc.
Cable advertisements, infomercials, etc.
Digital marketing e.g. SEO, PPC, email marketing, etc.
Giveaways, gifts for customers, special discounts for first timers, etc.
Your website, blog, social media pages and campaigns, etc.
In the beginning, you have to consider taking advantage of the marketing methods that are affordable yet highly productive.
Equipment
Your office furniture and supplies aren't necessarily business equipment. Business equipment means anything that's an integral part of your business. For example, if you are opening a restaurant then a fryer, boiler, smoke machine, microwave, etc. will be your equipment. If you are starting a gymnasium, the bench in the waiting area is not your equipment, but the elliptical machines, treadmills, rowing machines, etc. are part of your equipment.
Inventory Costs
If you are a product-selling business, you need inventory right from day one. You will have to do a lot of calculation and forecasting to come up with the right size of inventory that you will start with. You don't want to commit too much and have excessive inventory due to the fear of spoilage. On the other hand, having too little means you will have to send your customers home or to your competitors. Investors love to ask inventory-related questions. You will always have to prove to the investors why you are producing as much inventory as you have planned to produce.
Salaries
You need workers right from the first day of your business. You cannot afford to pay your employees too much right from the beginning even if they are specialists in their fields. Your investors will not like the fact that you are paying your employees generously when your business has not even lifted off the ground. Hire your talent sensibly and after proper scrutiny to get the most out of every employee.
Taxes and Insurance
Not everything you earn can go right in your pocket. You have to pay taxes on your business property, sales, and income. Furthermore, you need proper protection for your business against lawsuits. The most important insurance covers for businesses include product liability insurance, property insurance, vehicle insurance, workers' compensation insurance, etc.
Traveling
If the nature of your business requires you or your employees to travel, you have to factor in those costs as well. However, you should be happy to know that most of the business-related traveling expenses can be claimed as deductions. But because that money goes out of your business account, you have to calculate it among expenses too.
Cash Reserve
In addition to all the expenses stated above, you need the right size of cash reserve. Cash reserve is the money you set aside to finance your business without getting loans from banks. You take this money out of your net profit and set it aside for business expansion or to fulfill large orders. Additionally, you have to have at least six months of backup for your business to run smoothly when sales are low and profit margins are thin at the initial startup phase.
Approaching Your Investors
Now that you have a list of every expense that will come in your way at the time of starting your business, it is time you come up with a number and approach your investors. You have to be good with numbers when you stand in front of your investors. If math is not your strength, hire someone to be with you to help you answer cost-related questions from investors. Your accurate calculation and cost analysis increase your chances of impressing investors and compelling them to invest.
Calculate your startup costs and note them down because doing so will help you win over the investors and also show the transparency of your business plan. Also, it is important that you trust your calculations and avoid going back and forth on your investment demands. Asking for more or less than what you have calculated will get you in trouble down the road. Having too much will lure you into overspending, and bury you under a mountain of debt. Having too little will shrink your cash flow, which will choke your business as a result.
Access our network of Investors, get instantly matched with a Lender, or get a business plan by visiting us Funded.com