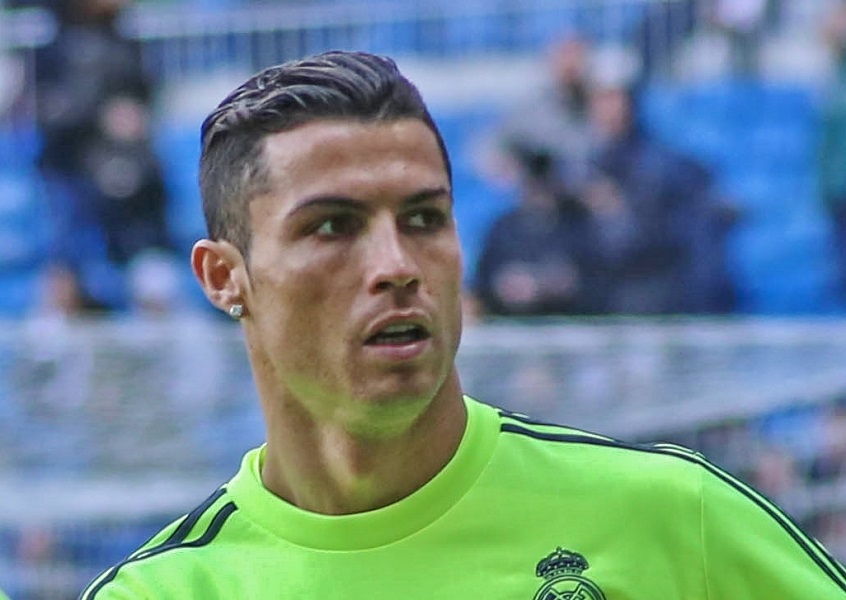 Cristiano Ronaldo is a Portuguese professional football player and many fans think he is one of the greatest footballers of all time. He is also considered to be one of the richest athletes in the world. Over the years, he has made a considerable amount of money from his athletic career, his endorsement deals, and other business endeavors. So fans want to know what exactly is Cristiano Ronaldo's net worth?
Who Is Cristiano Ronaldo?
Cristiano Ronaldo dos Santos Aveiro was born on February 5th, 1985 to mother Maria Dolores dos Santos Viveiros da Aveiro and father José Dinis Aveiro in the São Pedro parish of Funchal in Portugal. He was the youngest child of the couple and grew up with his three siblings. While Cristiano is known to keep much of his private life out of the media spotlight, it is known that today he is the father of multiple children, including sons Cristiano Jr. and Mateo and daughters Eva and Alana Martina.
Cristiano began playing sports at a young age and his gift for football was apparent the age of 12. When he was 14 years old, his mother allowed him to drop out of school to focus on playing football semi-professionally. He began his senior club career in 2002 and was signed by Manchester United in 2003. Throughout his career, he also played for Real Madrid and Juventus before returning to Manchester United in 2022.
Cristiano is also the Portuguese national team's captain. His sports career has seen him earn multiple cup wins, numerous awards, and other accolades. To date, he has scored 713 goals in 967 appearances in club competitions for his senior career.
Cristiano has also had endorsement deals with a variety of companies, including clothing companies, soft drink companies, financial services companies, and video game companies. One of his most lucrative endorsement contracts has been with Nike, which signed him to a lifetime contract in 2016. He has also inked deals with KFC, Herbalife, Tag Heuer, and Armani. He also has a line of self-branded products that include clothing and perfumes
He also has a strong online presence that has helped keep his image in the public eye. He reportedly has 579 million followers on Instagram, 63 million followers on Facebook, and 108.5 million followers on Twitter.
Cristiano Ronaldo's Net Worth And Assets
According to multiple reports, Cristiano Ronaldo's net worth is currently around $500 million. He is estimated to have earned roughly $136 million over the last year. He was the first active team-sport athlete to pass $1 billion in career earnings, reaching the milestone in 2020.
The money that he has made from sports is a big part of his net worth, with his salary from one team reported to be around $75 million. He also makes a lot of money through off-field activities, including image rights, appearance fees, and endorsements. The Nike deal alone pays him at least $20 million annually. His sales of self-branded products have also added considerable value to his overall net worth.
Cristiano also has a large number of assets to his name. He holds multiple properties, including a Madrid villa and an apartment in Trump Tower in Manhattan. He also has a car collection worth $21 million and is a collector of rare and expensive watches.
Future Effects On Net Worth
Although he is one of the oldest active football players in the world, he shows no signs of slowing down anytime soon. He is sure to secure new endorsement deals as his career continues and his large social media presence and other entrepreneurial activities will provide him with other opportunities to increase his net worth in the future.
What do you think Cristiano Ronaldo's net worth will be in 2025? Let us know in the comments below!
Unveiling the Mind-blowing Fortune of Zlatan Ibrahimovic: A Deep Dive into His Net Worth and Business Ventures
Mila Kunis: From Humble Beginnings to Hollywood Riches – A Look at Her Impressive Net Worth
The Business of Laughter: How Seinfeld's Net Worth Continues to Soar Beyond Comedic Heights
The post Cristiano Ronaldo's Net Worth: Exploring the Financial Empire of One of Football's Greatest Players appeared first on Plunged in Debt.