When it comes to partnering with third-party delivery platforms, Papa John's was ahead of the curve.
That's according to Nancy Combs, Papa John's International digital vice president, who during a panel at the Food On Demand Conference said the brand "embraced disruption." Moderated by Amy Cheng of franchise law firm Cheng Cohen, panelists discussed on how franchisors have adjusted to working with third-party delivery companies.
"Papa John's made a strategic choice several years ago and we jumped all in, partnering with the aggregators," Combs said. "Most of the national pizza chains followed suit. Our strategy was, and is still, meeting the customers where they are. There's a large portion of customers who choose to purchase from the aggregators because it's convenient where they are."
In doing so, Combs said the third-party platforms not only drive higher transactions for the pizza brand, but allow the brand to reach new users as well.
"Once we started to see those transaction and sales it brought to the brand, the franchisees wanted to come on board," Combs said. "The aggregators are also important as a service. Leveraging them for delivery has been really beneficial for us, especially over the past couple years, as it's enabled us to extend the labor pool during the difficult labor market."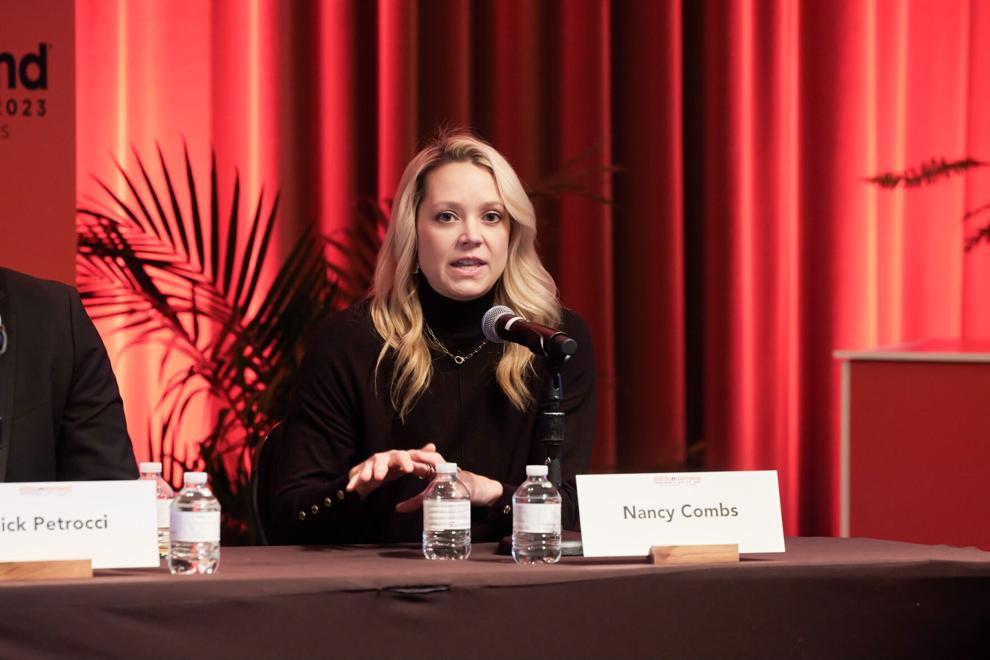 It's those types of benefits that fast-casual chicken brand Zaxby's shares with its franchisees, said the concept's Director of Digital Off Premise Nick Petrocci, the other panelist for the session.
"We're not mandating participation yet, but we're highly encouraging it and showing the value of it," Petrocci said. "They're seeing the power of it now, with it being a bigger share of their business. For a lot of franchisees, the more digital sales they enable, the better they are with labor costs and forecasting."
In the case of both brands, refunds were noted as one of the challenges they have to face when working with third-party companies.
"Refunds are a challenge, and I wouldn't say we've figured it out yet," Combs said. "For us, it comes down to understanding what the biggest portion of refunds is for the business. For a lot of brands, it's something being missing or incomplete, and when that's the case, you form a strategy on how to attack that. A lot of our solutions are built internally, where we diagnose the problem for the franchisees so they can then optimize their business."
Some Zaxby's franchisees have had around 5 percent of third-party orders adjusted, Petrocci said.
"All of these third-party providers have adjustments because they have an obligation to their user," he said. "So, they're going to see to take care of their guest. But you're starting to see some of them now cracking down on consumers, if the customer is constantly getting refunds for orders. They're warning their users if they think they're taking advantage of the system."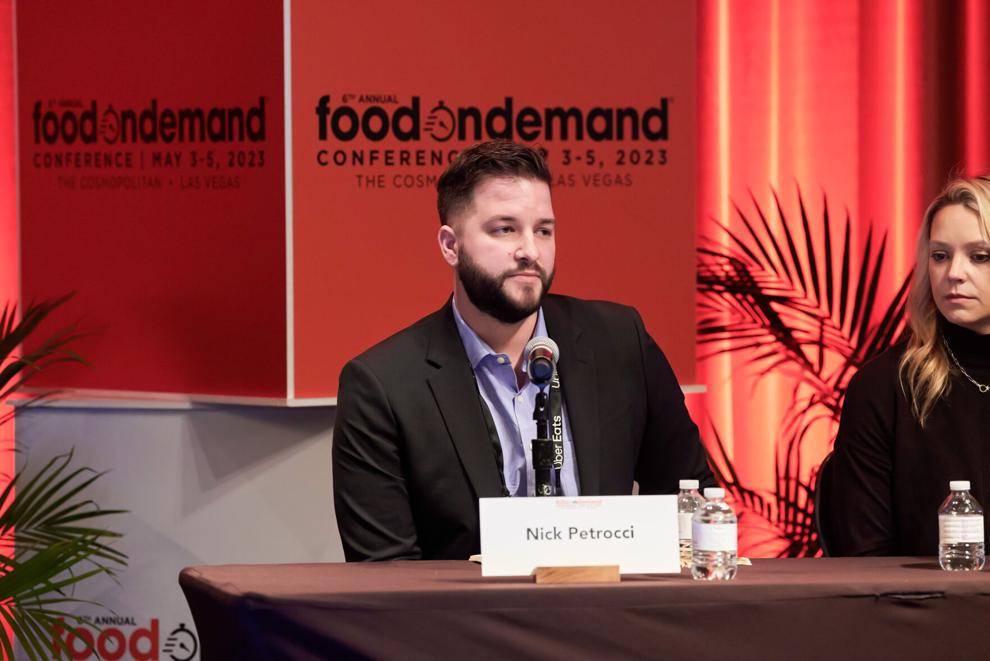 Another aspect both panelists weighed in on was maintaining the quality of the product, from when it leaves the restaurant to the time it reaches the customer.
With pizza, temperature is "the top part of satisfaction," Combs said.
"As we formed these partnerships, that was the No. 1 thing for us to solve when we give them control," she said. "As soon as the pizza moves off the heat rack, that temperature drops."
Zaxby's ensures its orders are "tamper proof," Petrocci said.
"We worked to include stipulations in the contract for heat bags, because it's important for our product," Petrocci said. "That's especially true for our white-label delivery when it comes through out channel, because the consumer will have a real expectation of our product. And they've put tons of technology into the driver flow and hot bags, which has been helpful for us."