Prolific property flipper Ellen DeGeneres just added another striking Montecito mansion to her real estate portfolio.
According to Dirt.com, the talk show host spent a whopping $21 million to acquire Villa Tragara, a Moorish-style estate with Spanish and Italianate influences built by TV commercials director Kinka Usher.  
And if you think that's a hefty price to pay, know that the villa was initially listed for $35 million.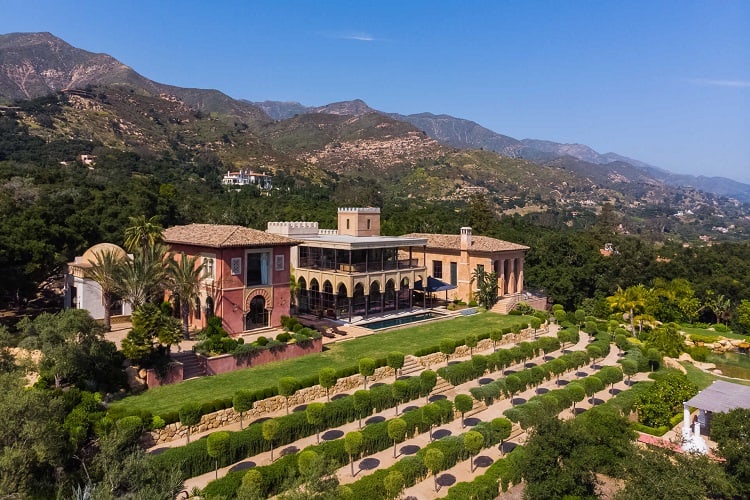 The custom-built house blends Spanish, Italianate and Moorish architecture
At first glance, you'd think Ellen DeGeneres' new house is located somewhere on a secluded hilltop in Spain.
And you wouldn't be completely off base, as the villa was actually modeled after the mesmerizing Alhambra Palace in Granada, Spain.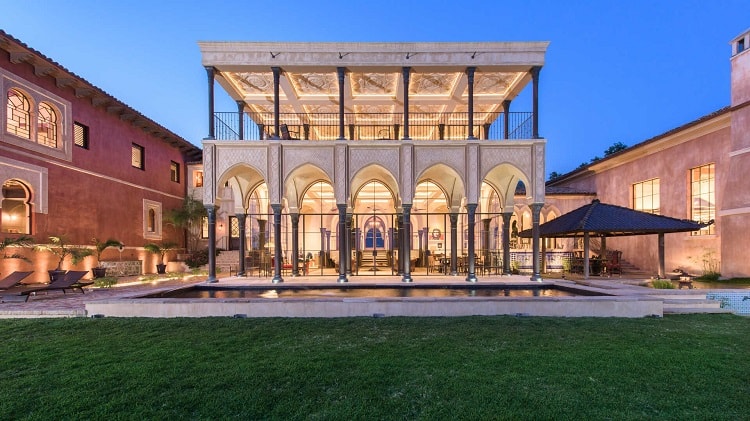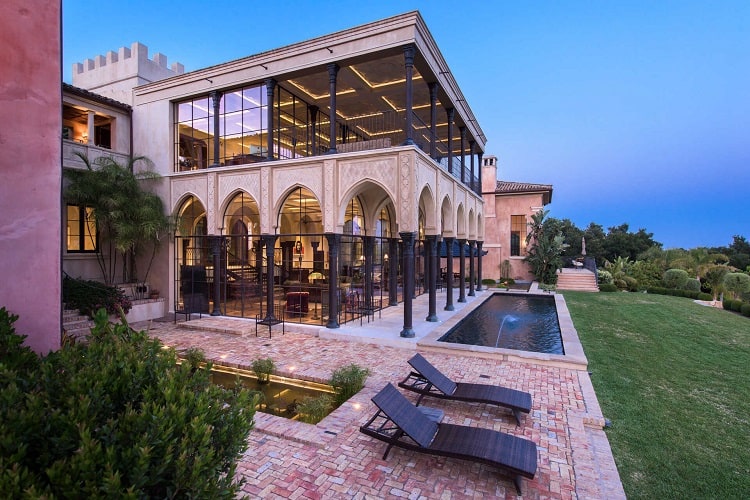 Featuring 11,947 square feet of luxurious living space, Villa Tragara is currently configured as a three-bedroom — but has plenty of space that can be turned into additional bedrooms.
Its design seamlessly blends Spanish, Italianate and Moorish architecture, resulting in a magnificent display of opulence and elegance.
The estate was custom-built in 2014 by MG Partners for Kinka Usher, an acclaimed TV commercial director who has worked with clients like Nike, Pepsi and Taco Bell.
The exquisite mansion incorporates imported, antique and time-honored materials, which blend perfectly with modern designs and features.
State-of-the-art technology systems have been discreetly built into the property — which boasts Crestron automation, geo-thermal cooling and radiant heating, and a movie theater with surround sound and DLP cinema projector. 
We first covered the magnificent property when it was initially listed in August 2019 – please note that the photos and reporting below date back to that time. Since then, the property hasn't changed, but its representation did.
Villa Tragara was initially listed with The Agency founder and president Billy Rose, but reports of the recent sale indicate that Nancy Kogevinas of Berkshire Hathaway HomeServices California Properties held the listing when the sale went through.
A look inside Ellen DeGeneres new mansion in Montecito
The interior of Ellen DeGeneres new house are just as impressive as its architecture.
The living room connects the indoors with the outdoors through walls of double-height glass and steel doors and windows, and offers extraordinary views of the property grounds and of the ocean.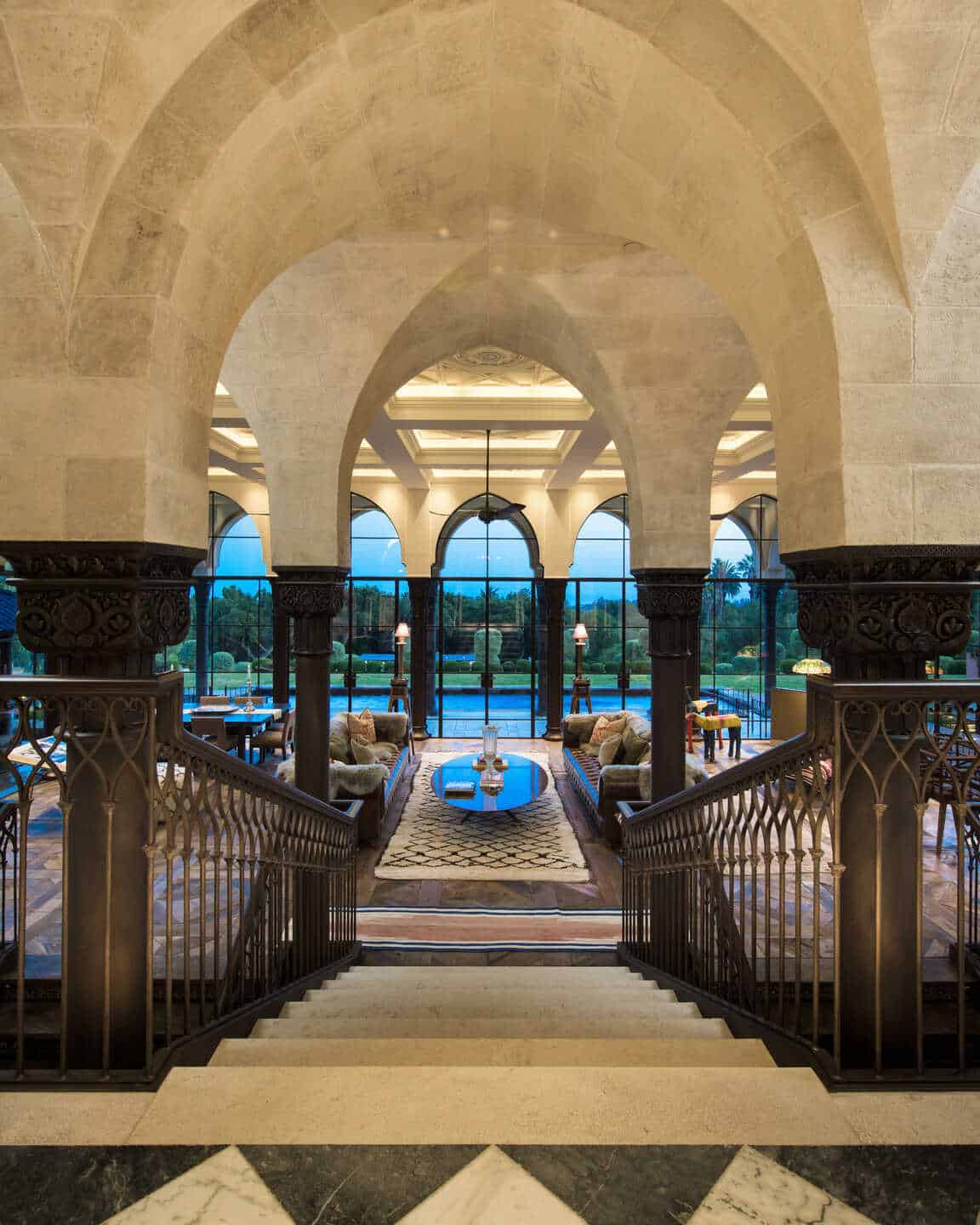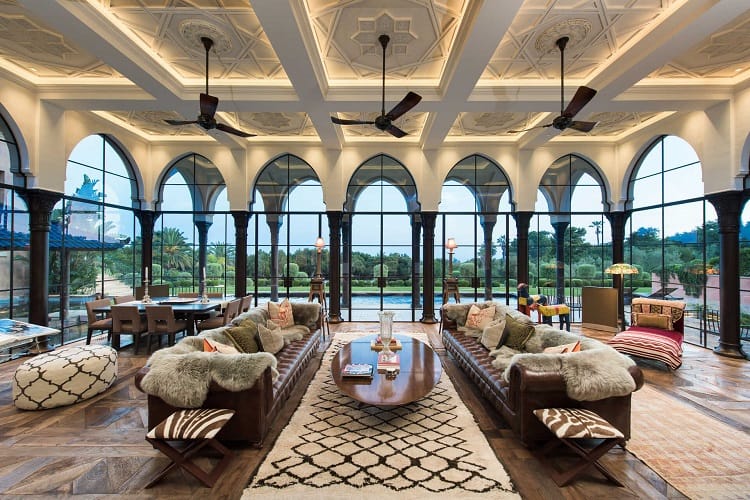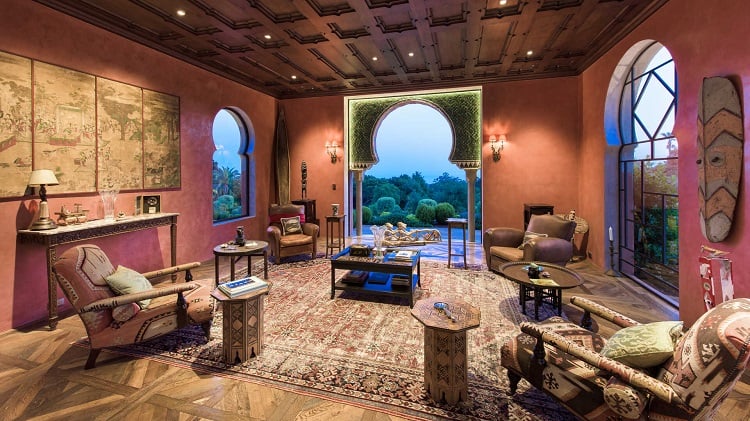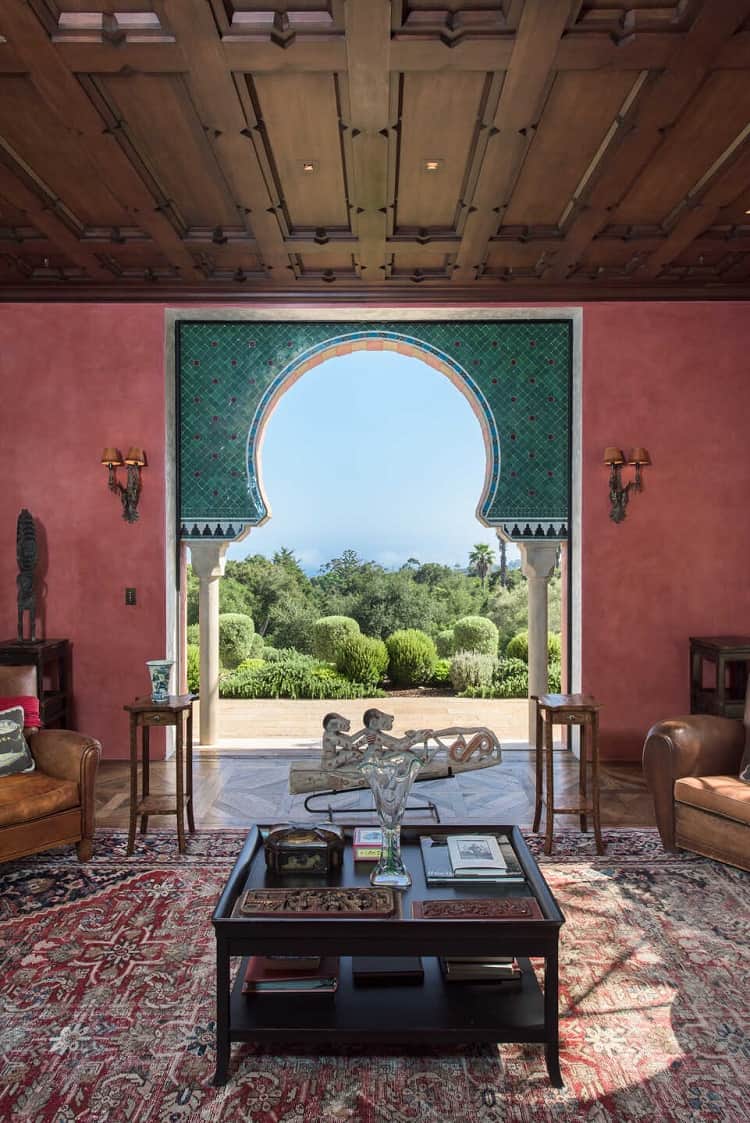 The entire living room and dining area, which incorporates a top-class kitchen and plenty of lounging areas, is completely bathed in natural light, and is the focal point of this estate.
The dining room also overlooks a large koi pond and impeccably manicured grounds.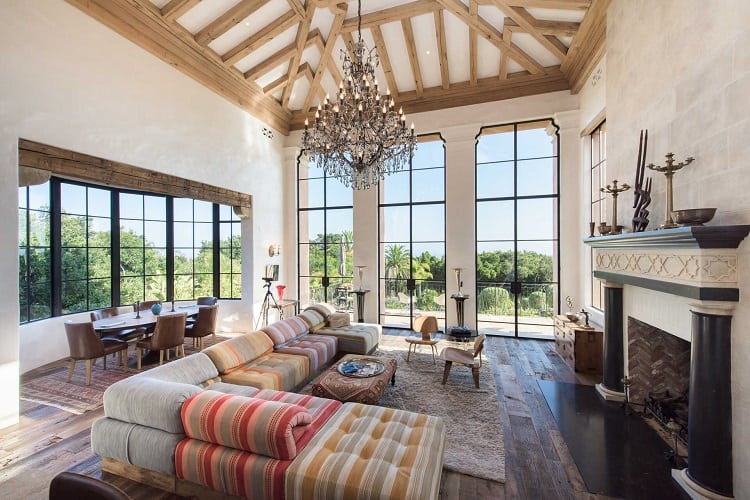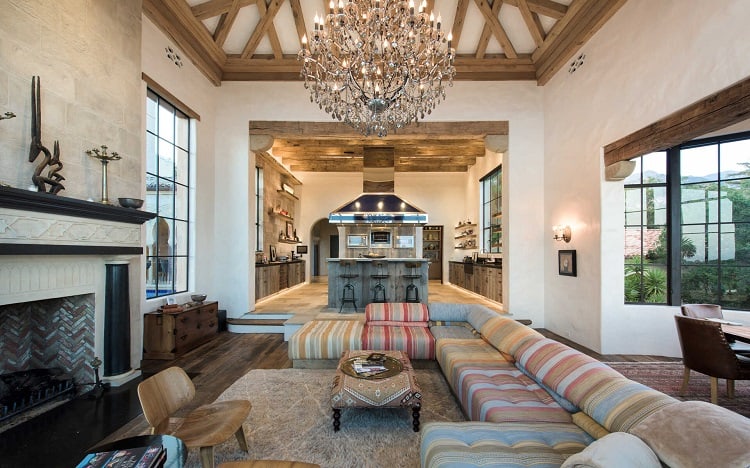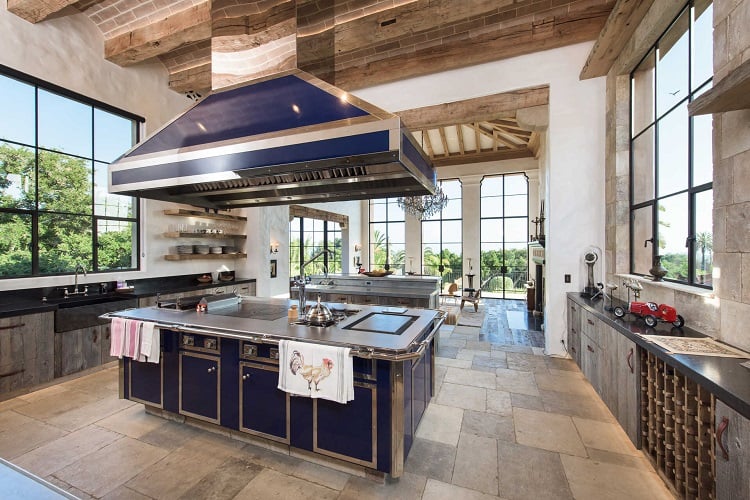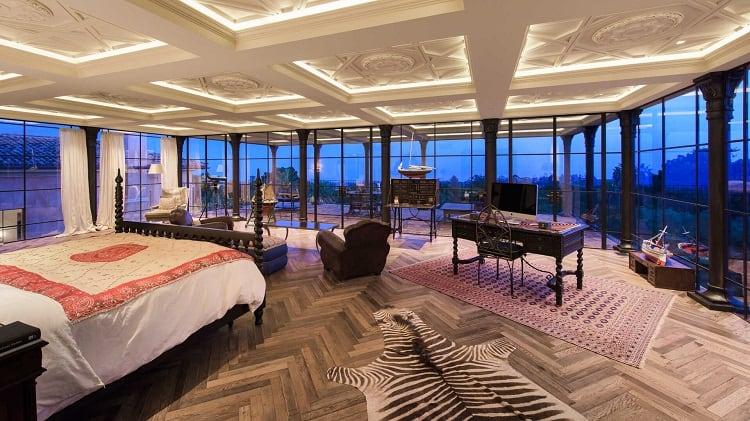 Speaking of the property grounds, the house lies on an expansive 2.45-acre lot, replete with olive orchard trees, numerous mature trees, a 90,000-gallon swimming pond.
There's also a heated pool, waterfalls, bocci and pickle ball courts, a firepit, two large lawns for small events, and a grand lawn for formal parties and large events. 
But wait, there's more. The estate also includes a floating Japanese pavilion above the koi pond, and a 16-seat covered pergola with an outdoor kitchen that features a pizza oven and barbecue, perfect for entertaining guests or enjoying the summer weekends.
There's also a spring-fed well and a 12,000-gallon cistern that provide enough water throughout the year to serve the entire grounds, and even the house, if needed. Ellen sure knows how to pick them.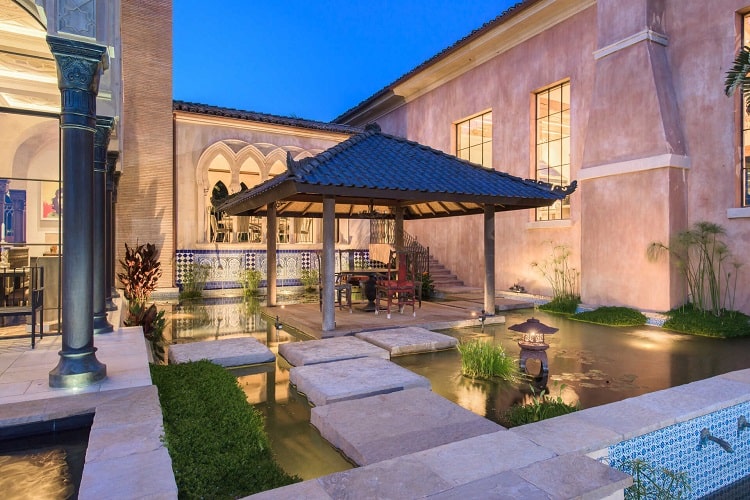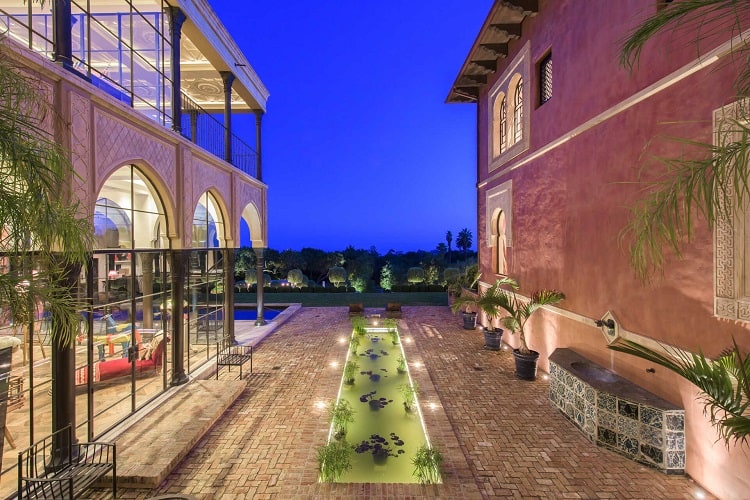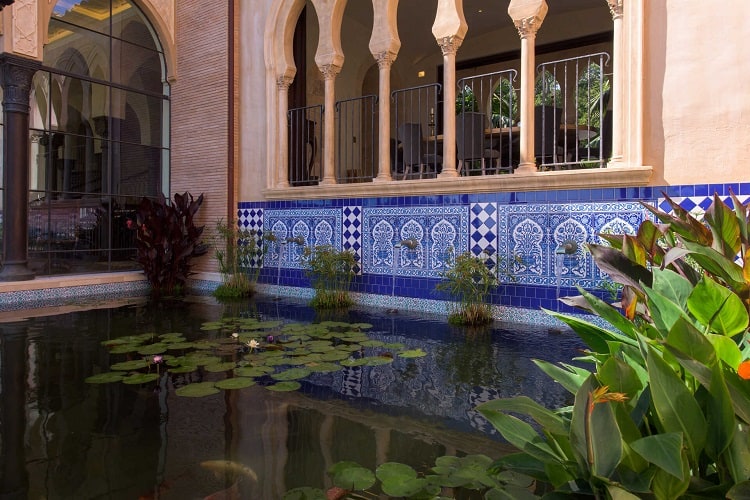 The property comes with an attached guest house that features a living room, a kitchen and a bedroom suite.
Two master suites are incorporated in the house, one boasting floor-to-ceiling windows on three sides, a large covered terrace, and a spa-like lavatory.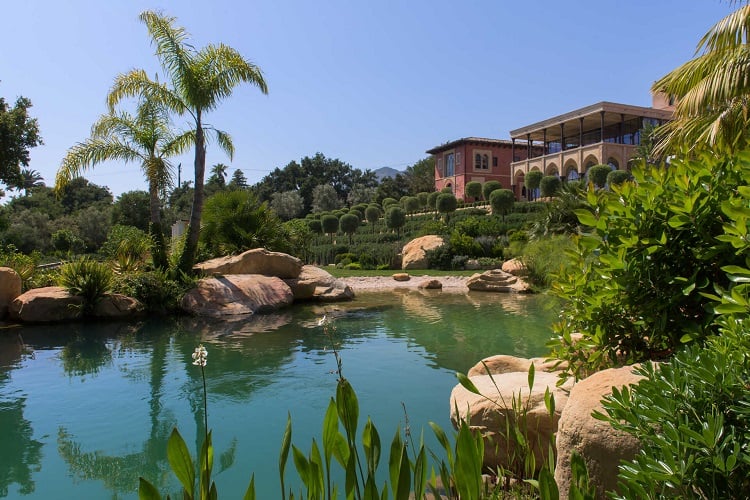 While the villa may seem incredibly secluded and remote, it's actually located in the heart of Montecito, a popular destination for celebrities. Oprah, Gwyneth Paltrow, Prince Harry and Meghan Markle all live in the area.
The location is conveniently close to beaches, shops, and restaurants in the Upper and Lower Villages, while the Four Seasons Biltmore, San Ysidro Ranch and the Rosewood Miramar Beach Hotel are also nearby, and they offer a plethora of amenities via their membership clubs. 
Ellen and wife Portia de Rossi have long been snapping up Montecito real estate — and they currently own several houses in the area.
Now, given Ellen's history of picking up extraordinary mansions only to sell them for a profit a couple of years later, we wouldn't surprised at all to see Villa Tragara resurface on the market soon — with an even more daring asking price.
More stories you might like
Gwyneth Paltrow's Montecito Mansion is Her "Forever, Forever Home"
Bing Crosby's Estate — That Once Welcomed JFK and Marilyn Monroe — Sells for $4.15 Million
Adele Buys Stallone's Mansion, One of the Most Expensive Celebrity Homes in Recent History
'Full House' Creator Jeff Franklin Asking $85M for Former Cielo Drive Murder House in LA
*Most of the information in the above article was written in August, 2019, when the property was first listed for sale. The copy was written by Ioana Neamt and the property photos were provided by The Agency, the real estate brokerage that first held the listing. The article has been updated to reflect current information and to identify Ellen DeGeneres as the buyer.