Our theme for the next Kingston BETA event on Thursday June 8th, 2023, 6:30pm at AC Hotel is "Jamaica Has the Hottest Startup Scene in the Caribbean? Yes, Says Investors."
Chris Cochran is one of the investors with over 30 years collective experience in investing in Startups and SMEs across 3 continents share their perspectives. She along with her fellow panelists, will share what makes Jamaica, its startups, and SMEs so attractive now and how entrepreneurs and digital talent can take full advantage of it all.
You'll also hear about investing trends, and when is a good time to take money from Investors. Massive value for Entrepreneurs and Tech Industry Professionals! Come with your questions!
Let's tell you about Chris Cochran | American Investor -based in New York.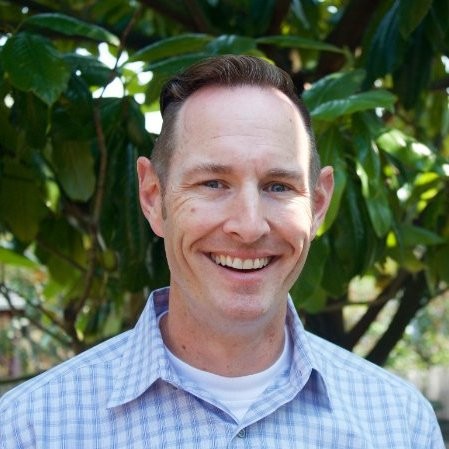 Chris is currently Executive Director of Entrepreneurs Across Borders and Co-founder Caribbean Seed Fund. He has a thing for" Helping Entrepreneurs Grow. Empowering them to solve problems."
He has been an Entrepreneur and Community Development Leader.
He was Chief Operating Officer, Vice President, Communities at Innovation Collective in New York.
As a part of the Founding Leadership Team, he helped launch and create the business model IC used to transform the economies of small market cities and towns. By designing and hosting 70+ events per year IC engaged local citizens and sought them how to live as a community, work together, start companies, and then we connected those companies with the resources they needed to be successful. IC was merely an idea with a few events when I joined the founding team. He deployed the IC model to 8 different communities in the Idaho, New York, Florida, Nevada, and Texas.
Chris, lead and worked with founding team to create, develop and manage all public events including Fireside Chats, Coffee and Concepts, Think Big Festival (1500 attendees), and Tech Pub nights.
As Exec Dir of Entrepreneurs Across Borders (EAB) he and his team connects seasoned entrepreneurs with emerging entrepreneurs in developing nations. Our pilot program is in The Caribbean, then we scale to other nations.
They are currently building out a platform to help identify, curate, and connect emerging entrepreneurs to the resources they need to make progress in their entrepreneurial journey. EAB is also helping Jamaican's to start a Member Managed Seed Capital Fund, The Caribbean Seed Fund
The Panel
The Investor panel at Kingston BETA's next event on Thursday, June 8th, 2023 at AC Hotel Kingston at 6:30pm. Additionally, five entrepreneurs will be pitching on our Startup Stage to win cash, mentorship and connections from the SiliconCaribe Global Network. And of course, Kingston BETA is the best tech industry networking meetup in Jamaica.
Join us. Register and Pay $1,500 | USD$10 at gate. Be generous, bring some friends and colleagues.
See you there.