1 Unit Sold
Las Vegas, NV
FBA Broker: Bob Rea
FBA Broker Guides Franchise Owners to Expand HomeSmiles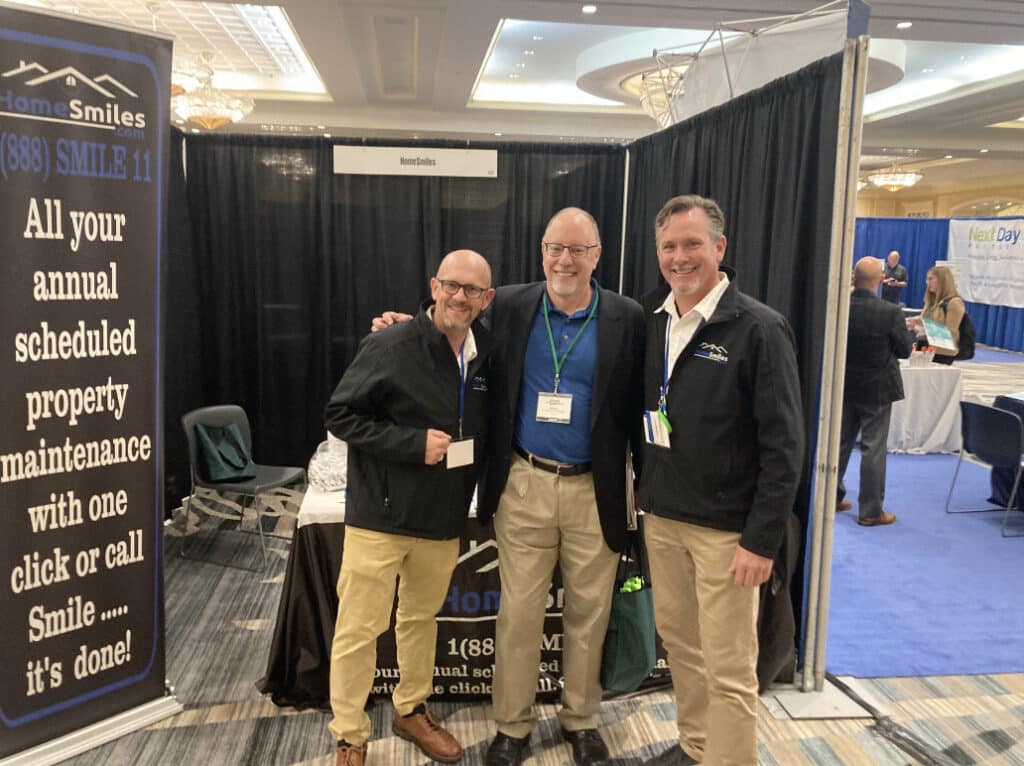 HomeSmiles is excited to expand past California, Idaho, and Oregon and into their fourth state with the sale of a location in Las Vegas, Nevada. FBA Broker Bob Rea helped make this possible by guiding his client to HomeSmiles, which was the perfect franchise opportunity for his family. Bob's client has experience in the real estate industry through a family business, and originally wanted to look for an opportunity that would allow him to flip houses. The client understands that maintaining a home is important and sees first hand how neglecting regular maintenance can cause big problems for homeowners. Being a Las Vegas resident, he also knows it can be an issue to have a failing AC system in the summer months. 
As Bob began helping his client explore his needs, they realized that HomeSmiles was the perfect fit for the client and his family. He understands the value of helping others rather than trying to sell them something they don't need. After welcoming their second child, the clients felt comfortable with finalizing their franchise process with HomeSmiles. They look forward to building a business that can help support their two children. 
HomeSmiles started franchising in 2020 and began working with broker Bob Rea in 2021 when the company first signed on with Franchise Brokers Association. Bob has been an instrumental broker for the company from the beginning, making recommendations as to how to best present the HomeSmiles franchise opportunities. Bob presented HomeSmiles with a registration for Las Vegas in late 2021 and immediately went to work guiding the candidate through HomeSmiles' six stage on-boarding roadmap. HomeSmiles Las Vegas will be operating by May of 2022 implementing their "one click/one call" property maintenance solution for residential and commercial properties on their B2B and B2C sales platforms. HomeSmiles was pleased to have worked with Bob throughout this process, and Bob says he was happy to guide his clients to franchise success!
About HomeSmiles
With commercial and residential maintenance services such as pressure washing, gutter cleaning, exterior window washing, dryer vent clearing, and lint alert installation, choosing to work with HomeSmiles is choosing to keep your family or business safe from hidden dangers. Services to prevent fires or alarm failures can be completed in just one day!
HomeSmiles is the industry leader in property maintenance services, making it a great choice for prospective franchise owners. Franchise owners experience strong support and learn how HomeSmiles does business, gaining an understanding of their growing sales pipeline. HomeSmiles territories are large and offer easy expansion for franchise owners looking to grow with a recession-proof business. 
---
Find out more about opening a franchise with HomeSmiles on their website.
Follow HomeSmiles:
Want to learn more about how FBA Brokers can help you find good franchises? Contact us today. Call 407-955-4566.
---
Note: We use the term "Franchise Broker" because it is the legal term for our profession. Others in the industry use "Franchise Consultants" which they self-define. We choose to use the legal term as we feel it's more appropriate and clear. Consultants typically charge for services. Franchise Brokers are paid by the Seller, not the Buyer. There is no charge to the Buyer for our Franchise Broker services.