In business, longtime hotel operator Amit Varma has always been driven to serve.
Since he began working in the hotel industry 25 years ago, Varma has made it his mission to provide quality service to his customers at brands including IHG, Marriott, Hilton and Hyatt. He plans to continue to do so with his latest venture in the childcare segment as a Lightbridge Academy franchisee.
The inspiration for entering a new field, Varma said, was looking for a childcare center that provides education for his own kids.
"I have a 5-year-old and a 14-year-old and we wanted early childhood education," Varma said. "I used to take my kids to childcare centers and I realized that this is great for a business."
During Thanksgiving last year, Varma discussed the idea with his business partners, Bud Patel and Chinmay Patel, and Bud Patel said he was already familiar with Lightbridge Academy. The trio started the process to become franchisees, forming Cab Childcare Group and signing an agreement to open seven units in Orlando.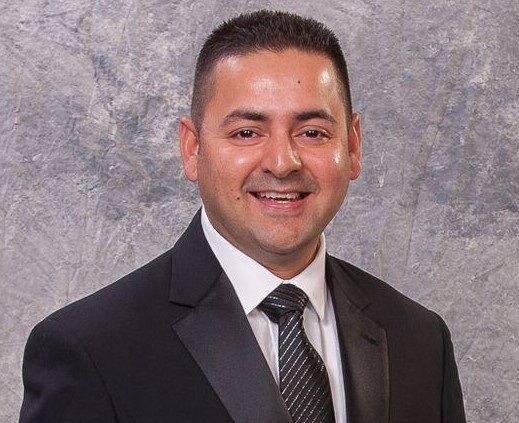 The deal is the largest franchise agreement for Lightbridge since it began franchising in 2011 and the first for the Orlando market. The brand started in 1997 in New Jersey as Rainbow Academy before rebranding.
"We're about the sixth largest childcare provider in the country," said Gigi Schweikert, Lightbridge CEO. "Two years ago, we started working with a private equity firm, Westerly & Elmsley, so we now have the capital to really do the growth that we've been wanting to do over all the years of operations."
Related:Lightbridge Academy Attracts Westerly & Elmsley to Push Growth
Lightbridge has 71 centers open and more than 70  in development. Many of the new locations are going into markets where Lightbridge doesn't have a presence yet.
"When we were under the former board, there was a thought process of making sure our growth was centric geographically to where we were, which meant filling in up and down the East Coast," Schweikert said. "Now, because there is such a demand for early childhood education, we want to make sure we're providing that in the places that really need it."
The result has been expansion into new markets such as Orlando, as well as a push west into states such as Ohio, Texas and Colorado. Schweikert said a driver of the demand has been a higher emphasis on education for young children.
"The demand has always been there," Schweikert said. "But we've seen more women working than ever before, and that care for a child would have in the past been provided for a grandparent, a friend, or something of that nature. As we start to understand early childhood education, though, through many different studies, we're recognizing that the child's brain from 0 to 5 years of age is the most incredible time for setting that systematic pathway of learning."
Related: Lightbridge Academy Tackles Staffing Challenges as It Expands to New Markets
Schweikert added that there's an especially high need in the Sunshine State.
"Florida is terrific for us," Schweikert said. "It's a place that's one of the top 10 areas that really has the greatest demand for accessible, quality childhood education."
"This whole area has people moving here," Varma said. "There's a big influx of families and in our own experience, we saw there aren't enough childcare providers here.
In meeting that demand, Varma said he plans to continue his focus on service.
"Childcare is so important and it's the same with hotels," Varma said. "You're serving. You're taking care of families. As moms and dads are busy working, we want to give them peace of mind so they know their kids are safe and getting an education."
Varma said he and his business partners plan to meet with Lightbridge this week to add a few more units to their agreement, too. Once that's done, their first unit is expected to open in three to four months.
The average size of a Lightbridge Academy is between 10,500 and 14,000 square feet, while some have gone up to 20,000. Each academy has a capacity of around 180 students, and the initial investment range is between $612,233 and $2.6 million.
During the school year, a Lightbridge Academy accepts children from 6 weeks old through 6 years old. During the summer months, camps are also made available for children up to 10 or 12 years old.