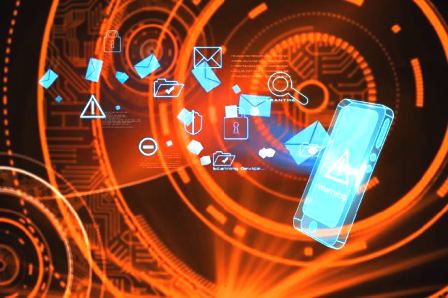 Your mobile device can be a "ghost of you" Your life is on your iphone or galaxy, and everyone has experienced the panic of misplacing your phone and what rushes through your mind of what to do if lost, stolen, or to a lesser degree of panic, broken. What now? It is best to run through the fire drill to be prepared if and when this happens. The best and quickest is to keep an older one plugged in and synced with current data. Suppose you have an older such as a few models older, like an iphone 6 that you never traded in. Keep this phone always synced on a shelf plugged in hidden somewhere.
This could be a 1-minute lifeline to turn on and plug in your old sim card or get a new sim from the dealer. This will buy you enough time to buy a replacement new phone that arrives comfortably. Having a backup older phone synced is especially good when traveling overseas. In case of loss or stealing, you still have something to get you through the trip.
Ensure your current photos are synced with an outside source such as google photos. This can be linked to a google account and auto syncs all your photos directly to your google photo account. This is particularly good if you want to delete some pictures in bulk from your phone and still keep them in google photo as storage.
Authenticator Apps: Google, Appy, or any others. More popular authenticators are becoming the new norm for security, replacing sending a verification text or email. The most popular Google authenticator will only allow you to export to your chosen device. Get the backup codes and write them down in a safe place. Google will require that when you install the new app on the new phone. Another reason to use your older phone as a synced backup. Click the export function on Google Authenticator and export to a new phone.
Always best to make sure you have a backup plan that automatically backs up securely to a site that stores all your data and setting with enough storage for an easy recovery. This can be $1 month but worth it if you lose your phone and back up the whole. Smartphones supply a small amount of backup storage, usually too small for standard storage. Do a check-in setting from time to time to make sure your backup is current.
Suppose your phone is misplaced or robbed: When in doubt, wipe it out. First, determine it is a lost good and can't be recovered. Then, log in to your smartphone website, where all your backup settings are synced and verify you have a current backup and jot down the date or file of backup to reference when you restore the destination file upon setting up your new replacement phone. You can then delete your data on the smartphone.
Basic security protocols are suitable to ensure your phone is lost or out of your hands for some time; you are assured that you cannot access sensitive apps if someone was to crack your phone screen saver passcode. Anything with banking or money that needs a face recognition or log-in code that is not auto-populated is always safe. It is best to keep all your passwords in off-device encrypted password management like Bitwarden, which requires an authenticator app to access on a desktop. Ensure you get back up codes if your lost phone has the authenticator to access your password manager.
Generally, if you practice routine checks as described and regular backup procedures, in the event of when you lose or break your iphone or galaxy, the panic level is not a 10 but a 5, knowing that security and backup steps are already in place. So it won't ruin your weekend or, worse, your vacation.
It is always good to have monitoring on your credit report, and places like credit karma are free and can update you if any accounts opened in your name or if there is any unusual activity.
Access our network of Investors, get instantly matched with a Lender, or get a business plan by visiting us Funded.com