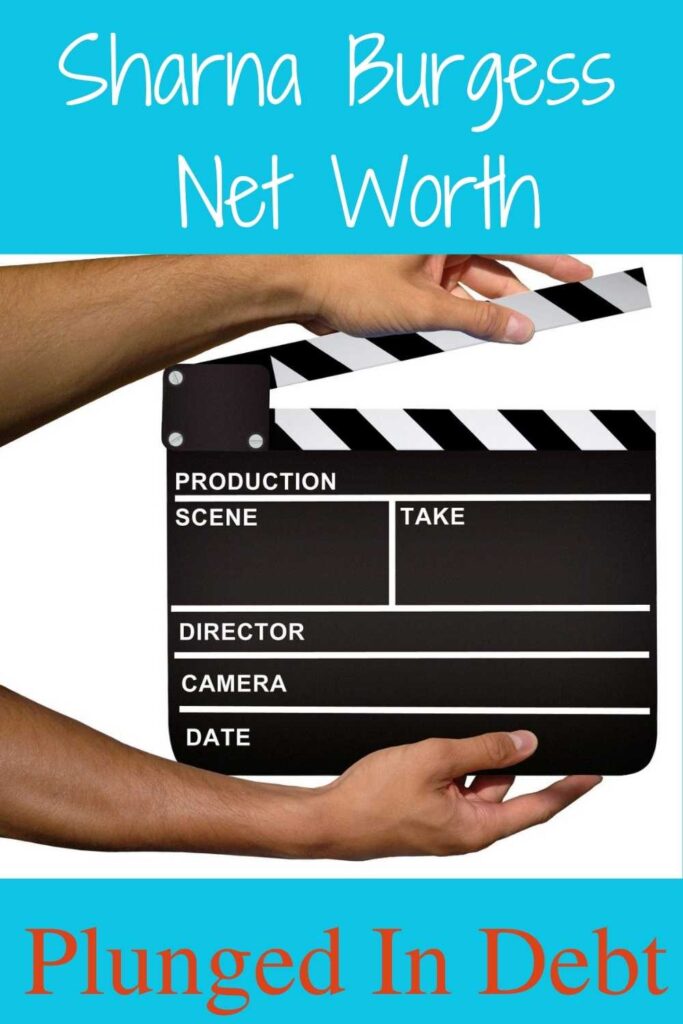 If you love to watch "Dancing With the Stars," then you've probably had your eye on Shanna Burgess. She is the Australian ballroom dancer who is dating Brian Austin Green. Despite her popularity, she doesn't make the list of the top ten DWTS dancers. So, what is Sharna Burgess net worth?
Who Is Sharna Burgess?
Sharna Burgess is a dancer. Whereas many other reality television stars have a variety of credits to their name, she's a dancer through and through. It's as though she was born to dance. In fact, she started training in ballet and jazz, as well as gymnastics, at the tender age of five. Three years later, she discovered ballroom dancing, which she became passionate about.
Australian Dancer
Sharna Burgess was born in 1985 in Wagga Wagga, New South Wales, in Australia. At the age of 15, she represented all of Australia in the World Championships of ballroom dancing in two different styles: Standard Ballroom and Latin Ballroom. She also represented her country as a performer in the Closing Ceremonies of the 2000 Summer Olympics in Sydney.
Pros and Cons of Professional Dance
Sharna Burgess has been open about the fact that she's struggled with weight and body image as a direct result of her professional dance career. In a powerful article by Now to Love, she says that she not only loved dance but truly needed it in her life, and yet it's also true that it wreaked havoc on her body image. As a young dancer, she was constantly forced on the scale and told to lose weight. She dealt with disordered eating for a long time.
Interestingly, it was when she went to work at "Dancing With the Stars" that things shifted for her in this area. She got to work with celebrities who were so excited to see what their bodies could learn to do through dance. This taught her to love what her body could do, and therefore, to love her body.
Dancing With the Stars
If you don't follow the global ballroom dance scene, then chances are that you know Sharna Burgess from her work as a professional dance parter on the ABC reality / competition television show "Dancing With The Stars." She has actually worked with both the Australian and American versions of "Dancing With the Stars." She first appeared on the Australian show. Then, she joined the cast of the American show during season 13, at which time she was a troupe member. She stayed in that role for two more seasons, then got promoted to a pro partner, which is when fans started to really see her on television.
She's been a pro partner ever since, with one exception: she skipped season 28. The show wrapped up its 30th season at the end of 2021. Some of her celebrity partners on the show have included Andy Dick, Nick Carter, Antonio Brown, Bobby Bones, Jesse Metcalf, and her partner, Brian Austin Green. In some seasons, she's been among the first eliminated. However, she and Bobby Bones won season 27. She's also been a runner-up several times.
Additionally, in 2019 she returned to the Australian version of the show. However, this time, she was a judge. She's been one of the three judges of that competition show ever since.
Relationship With Brian Austin Green
According to US Magazine, the couple met through a mutual friend during the pandemic. they began dating in October 2020. They took a trip to Hawaii in late 2020 that was reportedly filled with romance. Then, they announced their relationship publicly, via Instagram, in early 2021. Their first public appearance as a couple was in March 2021 on "Entertainment Tonight."
In September 2021, season 30 of "Dancing With The Stars" began to air; they danced as a couple and she revealed that she'd never danced with a romantic partner before, although her previous relationship was with choreographer and dancer Paul Kirkland. She said that dancing together with Brian brought challenge and growth to their relationship.
The two have dismissed engagement rumors. However, in February 2022, they announced that she is pregnant. Green has sons with his ex-wife, Megan Fox, and Burgess has praised the way he interacts with them as their father. This is her first child.
Top Ten DWTS Net Worth Stars
The Richest ranked the net worth of the top ten "Dancing With the Stars" star dancers. Unsurprisingly, dance superstar Julianne Hough tops the list. Additionally, her dancer brother Derek ranks on the list as well. The top ten lists also includes brothers Maksim and Valentin Chmerkovskiy, Karina Smirnoff, and Lacey Schwimmer, among others.
However, Sharna Burgess doesn't make the list. Lacey Schwimmer, at number ten, has a net worth of about $1.5 million. (In contrast, Julianna Hough is worth about ten million.) Therefore, we know that Sharna Burgess net worth is less than that. But what exactly is Sharna Burgess net worth?
Sharna Burgess Net Worth and Income
Sharna Burgess makes her money as a dancer. She's been dancing since she was a kid. Dancing was her first job and you could argue that it's her only job although it's taken this turn towards reality television. At the age of 18, she moved from Australia to London to dance. She was in a UK tour called "Simply Ballroom." Then she was in the cast of the performance "Burn the Floor" for six years, during which time it became a Broadway show. She was one of the female leads.
IMDB explains that during that time, she also appeared on Holland's version of "So You Think You Can Dance." Later she worked as an assistant choreographer on the US and Australian versions of that same show. She also helped choreograph "Street Dance 2 3D," a small film. In 2019, she worked on the choreography for "Strictly Come Dancing."
She obviously makes most of her money from her roles on "Dancing with the Stars." She has about 948,000 Instagram followers, so, like many reality television celebrities, she likely has opportunities that arise from that as well. So, what is Sharna Burgess net worth? Celebrity Net Worth reports that it's about three quarters of a million dollars. Some recent sources say that it's grown a little bit, to about $800,000.
Read More:

Kathryn Vercillo is a professional writer who loves to live a balanced life. She appreciates a good work-life balance. She enjoys balance in her relationships and has worked hard to learn how to balance her finances to allow for a balanced life overall. Although she's only blonde some of the time, she's always striving for total balance. She's excited to share what she's learned with you and to discover more together along the way. Learn more about her at www.kathrynvercillo.com.