Ranked the highest-earning female athlete of all time, it's no wonder that Naomi Osaka is taking her hard-earned money and investing in real estate.
Last year alone, the pro tennis player raked in approximately $57 million, and much of that was made outside the tennis court. In 2021, Osaka launched her skincare brand, Kinlo, put her name on collabs with brands like Levi's, Louis Vuitton, and Beats by Dre, and released a Netflix documentary.
And her property purchases have been on par with her growing fortune.
The four-time Grand Slam champ bought not one, but two separate multi-million dollar mansions from two different A-list Nicks. 
And we're here for it.
We're serving up Osaka's growing real estate portfolio and highlighting her luxurious California compounds. So just in case you're wondering where Naomi Osaka lives or what her million dollar homes look like, we've got you covered.
Inside Naomi Osaka's house in Beverly Hills, her first big purchase
The Japanese-born tennis star purchased her first Los Angeles mansion in 2019 after defeating Serena Williams in the 2018 US Open.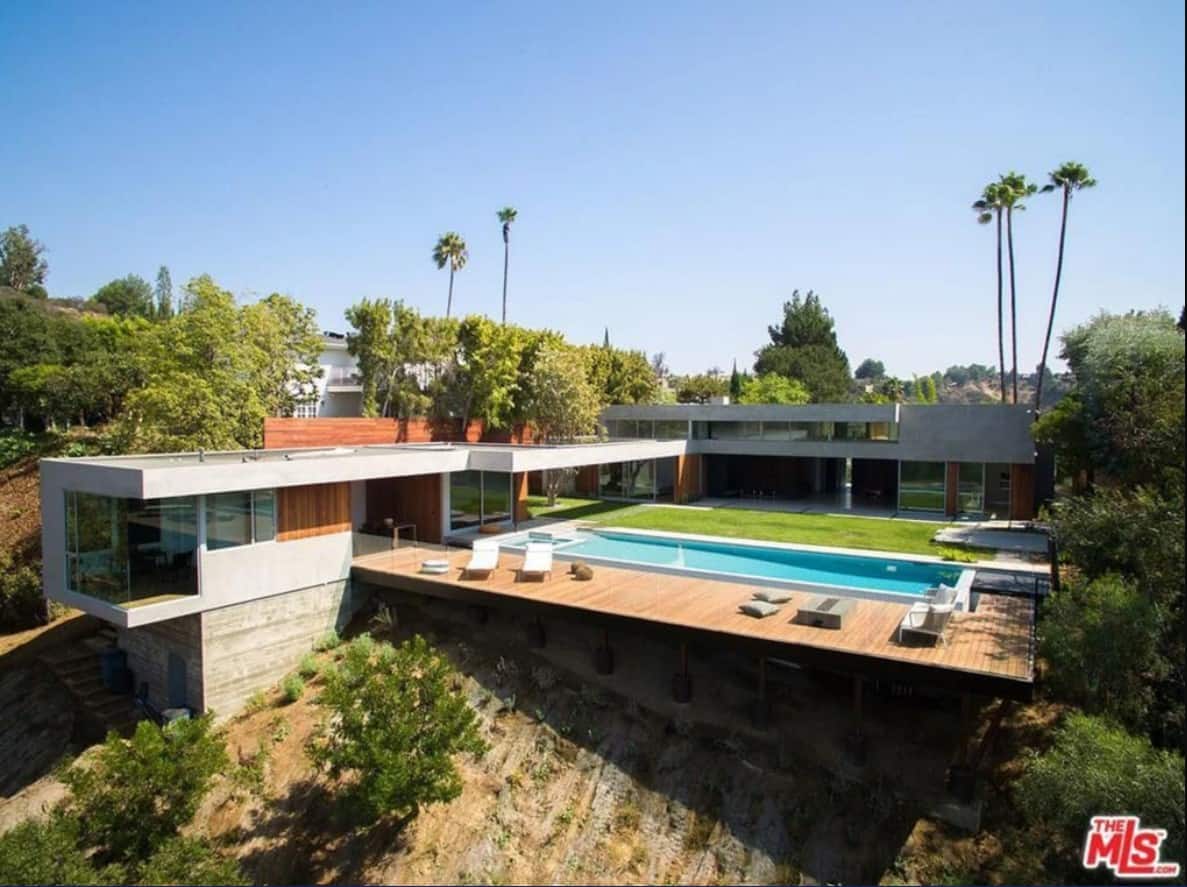 After being crowned the champion of that tournament, Osaka bought her first home in one of the most posh neighborhoods in the world — Beverly Hills.
The tennis star bought the modern mansion from pop star Nick Jonas for $7 million, New York Post reports.
The Jealous hitmaker, 29, sold the home just before his engagement to actress Priyanka Chopra. 
Boasting three bedrooms and four bathrooms, Naomi Osaka's house is located in the mountains above Beverly Hills, in the corner of the upscale Los Angeles neighborhood known as Beverly Hills Post Office.
Spanning 4,100 square feet, the posh pad sits on a half-acre lot with stunning views of the city.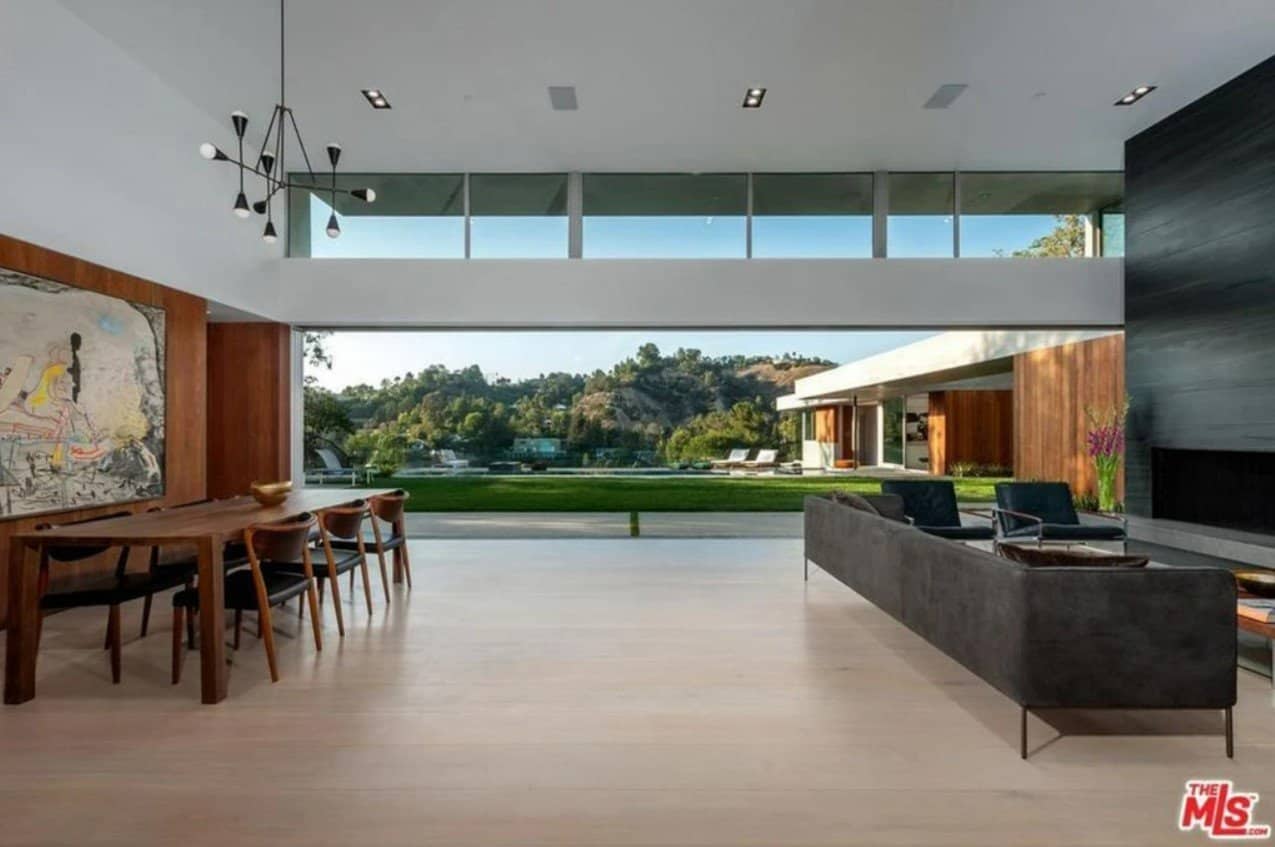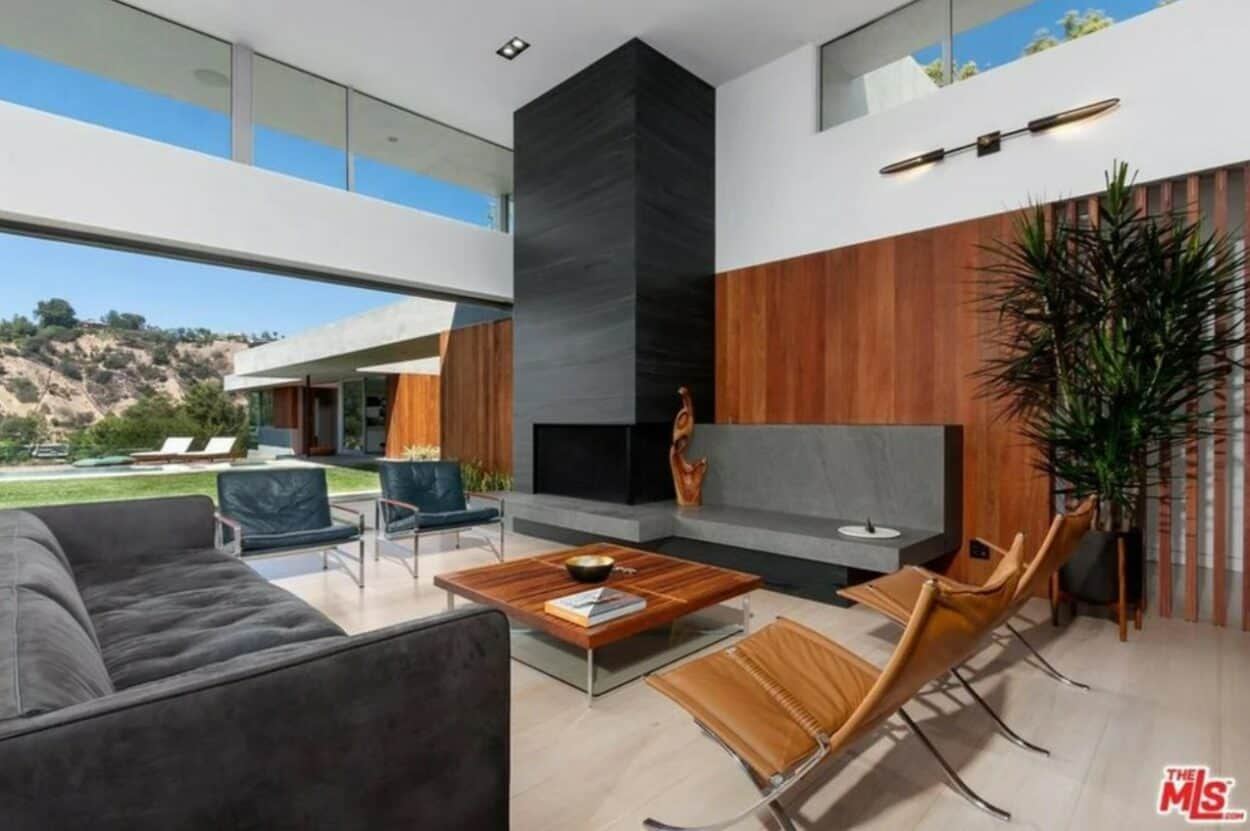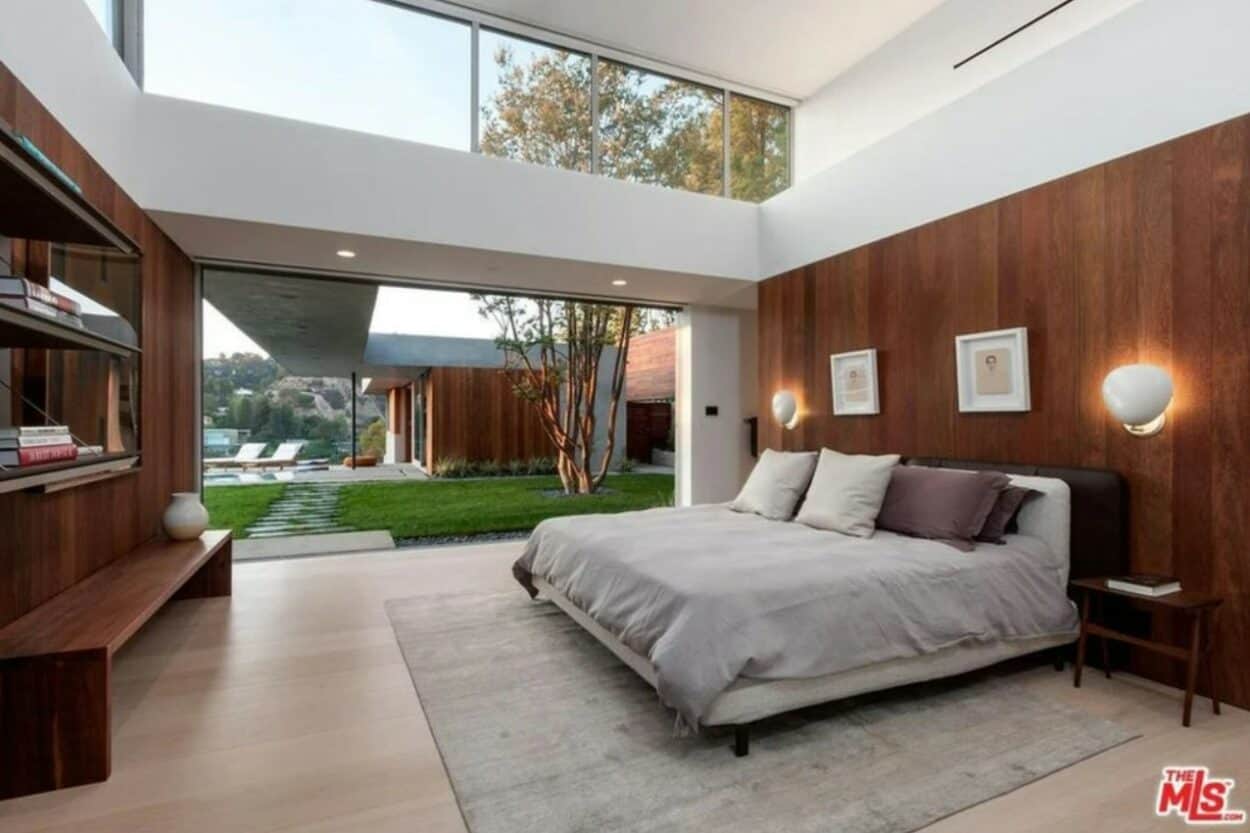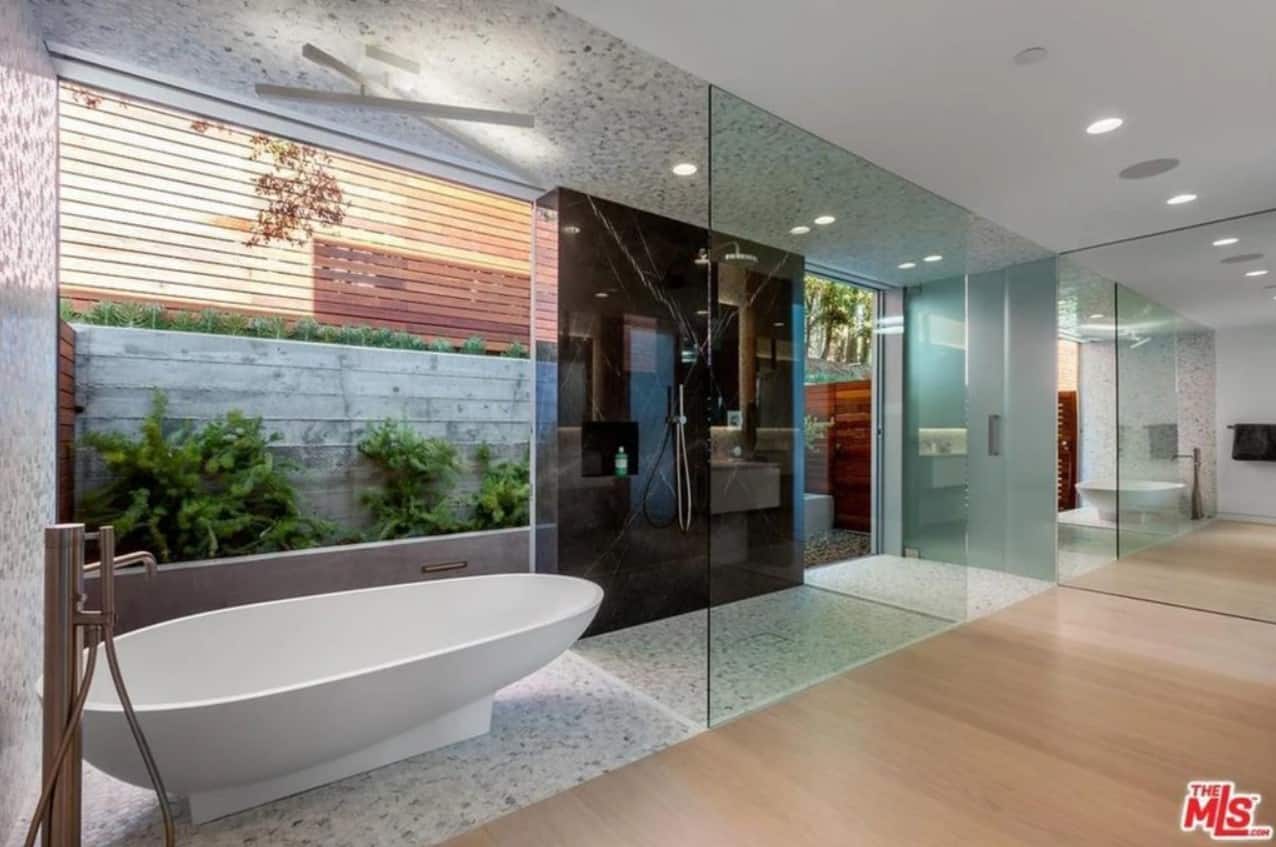 Perched on the hillside, the home offers elevated ceilings and clerestory windows, a Miele chefs kitchen and a master bathroom with a freestanding Agape Spoon tub. 
Other luxurious features include a floating guesthouse and terrace sounded by an infinity pool with jaw-dropping views for days. 
Stunning as it may be, Naomi Osaka's house in Beverly Hills isn't her primary residence. In early 2022, the tennis player bought herself a second LA-area property — where she quickly set up shop with boyfriend Cordae Amari Dunston.
Her second multi-million dollar mansion in the San Fernando Valley
The LA Nicks have stunning abodes. 
Three years after purchasing Nick Jonas' gorgeous digs, Osaka bought Nick Lachey's posh pad. 
According to Architectural Digest, the tennis pro paid $6.3 million to snag the stunning property from the 98 Degrees singer and wife, Vanessa Lachey.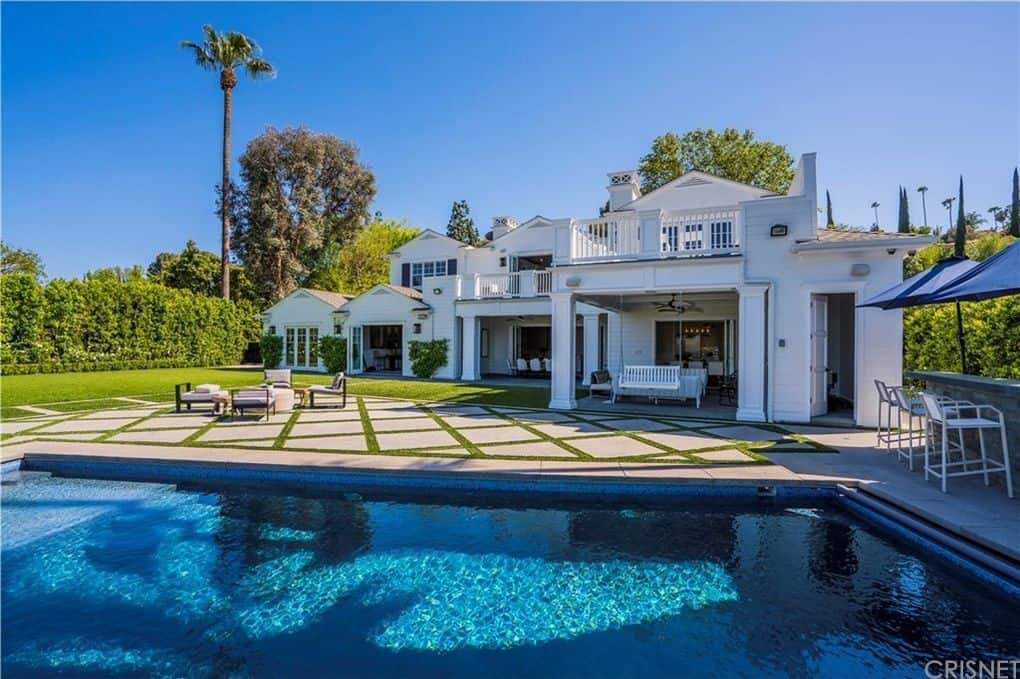 The five bedroom, seven bathroom home is located in the San Fernando Valley. 
Osaka and her longtime boyfriend, rapper Cordae Amari Dunston have set up residence in the 6,855-square-foot home. 
Built seven years ago, the beautiful estate includes an all-white kitchen with two massive marble islands, a family room featuring a fireplace surrounded by built-in bookshelves and pocket doors for a seamless indoor-outdoor experience.
With more than 600 square feet of balcony space upstairs, the stunning views can be enjoyed from the bedroom and the bathroom.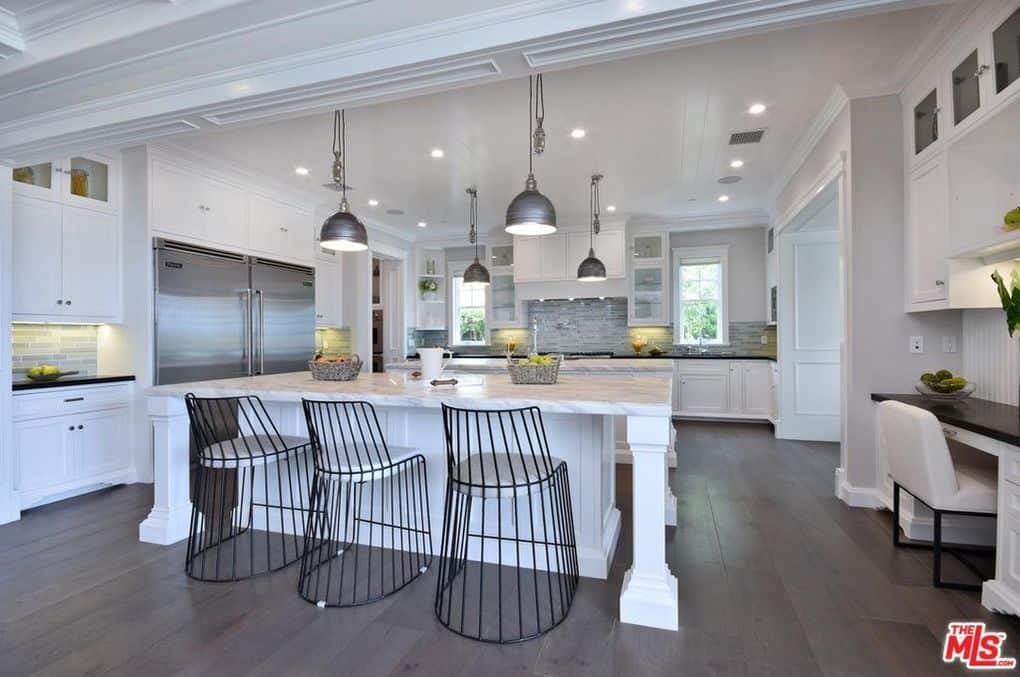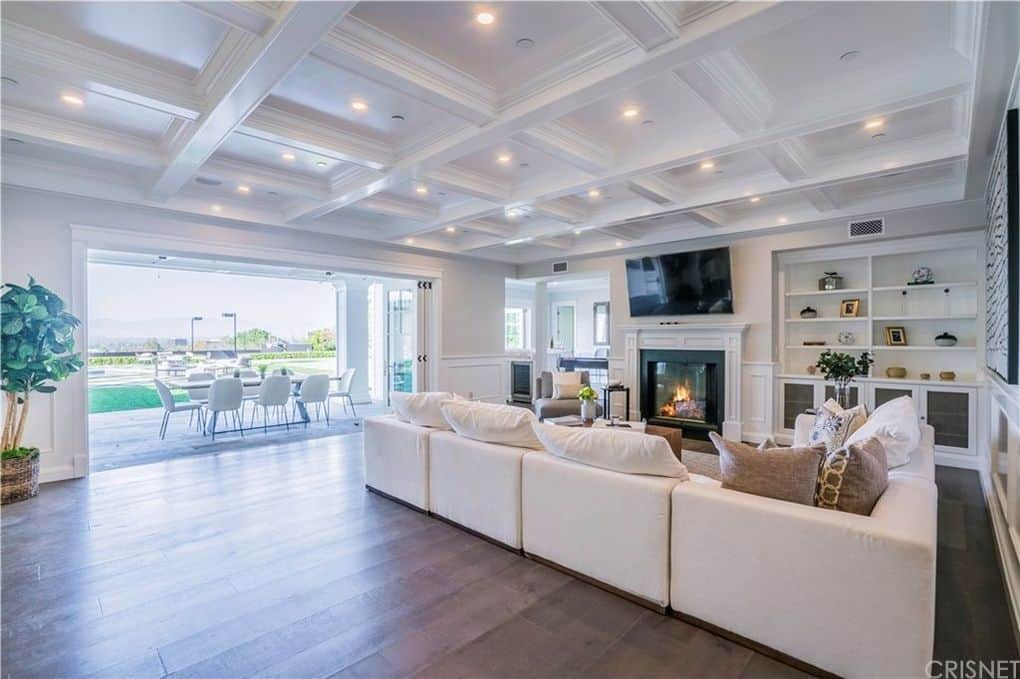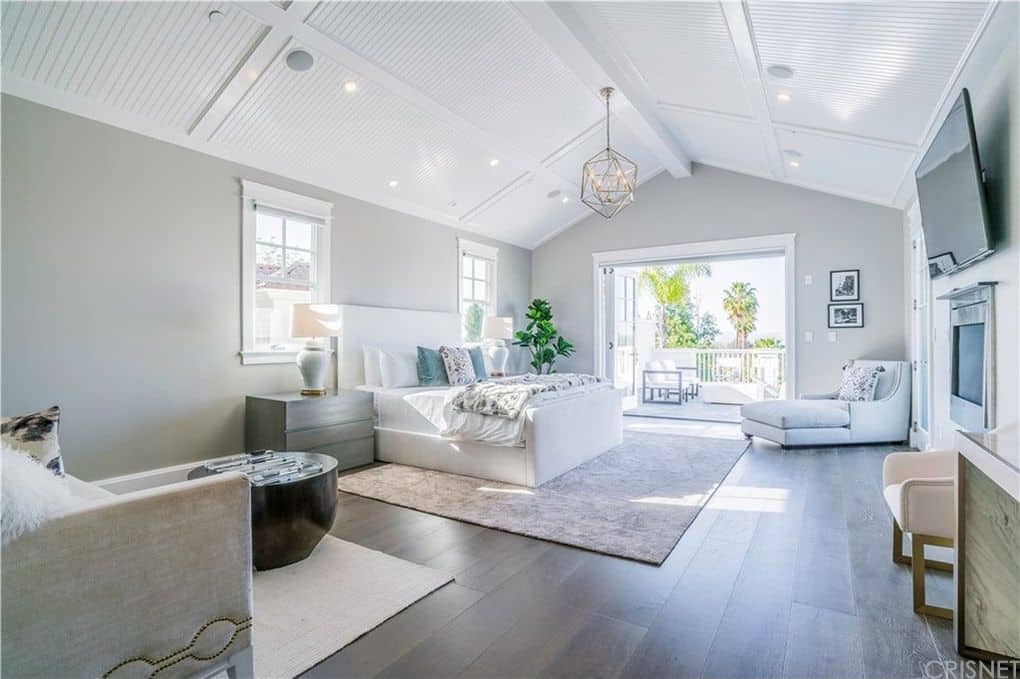 Surrounded by the Santa Susana mountains, the backyard includes a pool, fire pit and sports court equipped with bright lights for evening play.
Creating an oasis away from the controversial headlines
Osaka's California homes are the perfect getaway from the hectic (and seemingly critical) headlines.
In 2021, the tennis star was set to start the French Open and announced that she would not participate in the mandatory media assignments.
As a result, she was fined $15,000 and threatened with further fines and expulsion. The following day, Osaka announced her withdrawal from the tournament citing mental health struggles. 
Osaka took to Twitter after her controversial announcement. 
"Hey everyone, this isn't a situation I ever imagined or intended when I posted a few days ago. I think now the best thing for the tournament, the others players and my well-being is that I withdraw so that everyone can get back to focusing on the tennis going on in Paris," Osaka tweeted. "
I never wanted to be a distraction and I accept that my timing was not ideal and my message could have been clearer."
She added: "More importantly I would never trivialize mental health or use the term lightly. The truth is that I have suffered long bouts of depression since the US Open in 2018 and I have had a really hard time coping with that."
The tennis pro went on to openly discuss her struggles with anxiety and the importance of self-care.
"So here in Paris I was already feeling vulnerable and anxious, so I thought it was better to exercise self-care and skip the press conferences. I announced it preemptively because I do feel like the rules are quite outdated in parts and I wanted to highlight that."
She went on to say that she would take "some time away from the court" until the "time is right."
More stories you might like
Serena Williams' House in Florida is Bold and Beautiful, Just Like Her
Where does LeBron James Live Now? A Look at the NBA Superstar's Impressive Homes
Maria Sharapova's Japanese-Inspired House on the Beach is a Minimalist's Dream Come True
Netflix Documentary Sparks Renewed Interest in Aaron Hernandez's Former Home