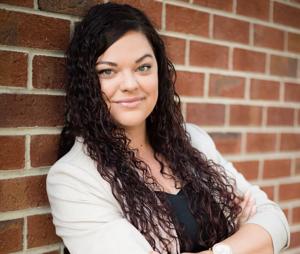 Whitney Mann always has a backup plan. She started her 18-year career at East Coast Wings + Grill in King, North Carolina, as a server looking for an additional source of income while earning her cosmetology license. She went part-time at the restaurant after passing her board exams and quickly worked her way up at a salon, but the opportunist in her was open to whichever industry valued and promoted her first.
"I was trying to make my way up through both businesses and see which got me there first," Mann said. It ended up being East Coast Wings when it offered her the general manager position of her location in 2007.
Still working as a part-time stylist, within a year Mann joined the corporate team at East Coast Wings as an administrative assistant. She progressed through a myriad of positions there, from training coordinator to unit level systems analyst to her most recent promotion, new executive vice president of operations.
"My mentality was, I came in as a sponge and said 'teach me everything'—and they did," Mann said. "The brand was in a place where they had time to mentor me and give me guidance." CEO Sam Ballas was her mentor, "which was unequivocally the best thing that's happened to me, outside of my own self initiation."
Mann's knack for finding needs and filling in for them came in handy in 2016, when she became interim director of IT and had to learn the brand's technology platforms. That position taught her the valuable lesson of learning how to say "no" to technology solutions that could have been beneficial at the unit level, but weren't necessarily top priorities at the time.
"When I started taking over the platforms in 2016, I was seeing all these different things, bells and whistles that were very shiny and reels you in," said Mann, who vetted 11 point-of-sale systems as one of her first projects. "I was able to decipher what makes the most sense, and I had the best vantage point because I've been there."
Mann pointed to Kat Cole as an inspiration source. Cole famously began her career as a server at Hooters, where she worked for 15 years before eventually becoming president and COO of giant franchisor Focus Brands.
"There's still so much room still for growth opportunities 18 years later. It keeps me intrigued and I want to do more and want to know more," she added. "I've kept that sponge mentality since 2007."
Mann kept her cosmetology license, even though she stopped doing hair part time in 2011, and she plans to continue getting re-certified. "I will always have a plan B and plan C. It's imperative, because you never know what's going to happen."
Mann's favorite quote is "'Go the extra mile; it's never crowded there,'" she added. "In a nutshell, that's what got me to where I was. Seeing the opportunities and taking action to go the extra mile, because nobody else was doing it."
Look for more about Mann's initiatives and goals in her new role in the May issue of Franchise Times.