As the restaurant industry continues to embrace the power of a great loyalty program, Rib & Chop House went big.
The restaurant chain of 11 restaurants, which is currently formalizing its franchise process offered up a very pricey loyalty program. For $600 customers at two pilot locations, loyal customers willing to pay way up get some interesting perks. The annual card comes with 10 percent discount on food, liquor beer and wine, a branded steak knife set, a free birthday entrée and other gifts. Maybe the best perk: priority waitlist status. You can waltz right in for a steak and martini like, well royalty, hence the company calls it a Royalty Card.
At first blush, that might seem like more of a marketing gimmick than something that would get real traction. But CEO of Finally Restaurant Group, parent of Rib & Chop House, Yaron Goldman said the cards sold fast.
"We tested the Royalty Card at two Rib & Chop House locations, and it was met with overwhelming enthusiasm from our guests," said Goldman.
Not only did they sell out, but it has helped pushed sales even higher at the two test locations.
Since rolling out the cards in mid-March, sales across the system were up 9 percent as diners continued to come back to pre-restriction levels. At the two test locations, however, sales were up 15 percent.
Exactly how much of that boost can be attributed to the loyalty card is not crystal clear, but the program hits on a few things consulting firm Deloitte hit on in a recent, industry-agnostic research report that examined loyalty programs.
According to report authors, a card like this hits on some key elements of the next phase of loyalty, namely moving beyond basic transactional rewards like points or buy-X get-Y-free sort of programs.
"More than ever before, the foundation for a successful loyalty program lies in delivering a compelling member value proposition that supports the brand strategy, and the portfolio of benefits is often what differentiates a program from the rest," read the report. "Leading players have responded by extending their offerings beyond basic transactional elements, creating a balanced portfolio of monetary and nonmonetary benefits. This combination drives both rational (share of wallet) and emotional (share of heart) loyalty."
It's something the whole restaurant industry has to figure out because there's a new loyalty battle brewing within the ongoing market share battle to grab customers. Deloitte authors wrote about leading brands "introducing differentiated ways to earn and redeem rewards; and creating more moments of recognition, exclusivity, and access for members," according to the report.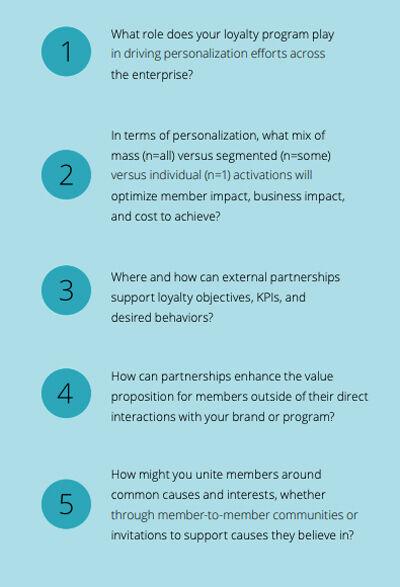 Will a $600 card offering priority access work at a Chick-Fil-A or Chipotle, maybe, maybe not. As brands innovate around loyalty to find their own best practices, Deloitte offered five key things to think through for brands looking to innovate their loyalty programs.
The Royalty Card offers a differentiated reward that offers up deeper access to the brand via especially the priority seating. It has built in exclusivity, only a set number of cards were offered for sale. The birthday and gifts are a shining example of extra recognition too.
The beauty, and the horror, of loyalty innovation is there is no one-size fits all approach. Increasingly, every brand has to find ways to connect in a way that resonates with both the consumer and the company.