Are all affiliates really making easy money? What's the trick to making an affiliate marketing program work for you?
Every day you hear success stories about affiliate marketers making four and five figures monthly while working from the comfort of their homes.
While some of those stories are likely exaggerated, affiliate marketing is one of the best ways to make money online and generate passive income.
Sure, it's not "easy money" but it is an easy way to make some extra money if you're willing to put in a little hustle, and mold the right approach for what you want.
Since you're here, you're probably wondering how it all works and how you can start a successful affiliate marketing business yourself.
Rest assured, in this affiliate marketing for beginners guide, you'll get answers to the most common questions that new affiliate marketers ask. Later, we'll highlight eleven proven affiliate program strategies to achieve success.
Specifically, we'll look into:
What is affiliate marketing?
Affiliate marketing is a type of performance-based marketing where a company (a.k.a. advertiser or merchant) pays a third-party (affiliate) a commission for selling its products or services.
Affiliates typically include content creators, bloggers, YouTubers, as well as social media and email marketers.
As an example affiliate program, a travel blogger promotes popular hotel websites and earns commissions for bookings.
Affiliate marketing is a billion-dollar industry and one marketing strategy merchants use to increase their revenues. Companies like the affiliate marketing model because they only pay for performance via leads and sales.
Case in point: Amazon, eBay, Adidas, Shopify, Canva, Fiverr, Priceline, and thousands more have an affiliate program.
GetResponse has two high-paying affiliate programs that offer recurring and one-time payments, which we'll review later.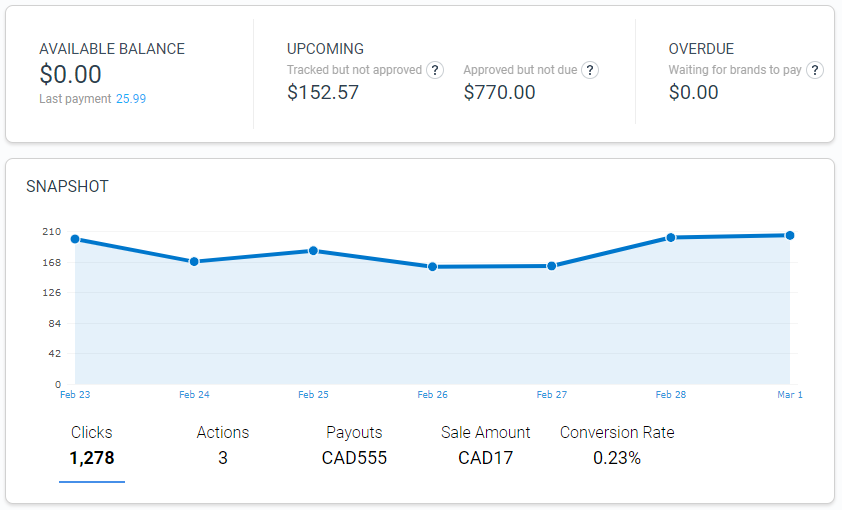 How does affiliate marketing work?
A merchant creates a program and uses in-house or commercial affiliate marketing software to generate links for affiliates, monitor performance, tracks sales, and process payments. The merchant may manage its affiliate program with staff in-house or outsource responsibilities to an agency.
Afiliates join the merchant's program and market its products with unique links assigned to them. For instance, Jane's GetResponse affiliate link is getresponse.com/?a=dhz74h1kd.
Affiliates share and post links on their websites, blogs, YouTube channels, social media profiles, etc.
Affiliate marketing software tracks clicks, impressions, conversions, sales, and other data for each affiliate. Merchants and affiliates can monitor their performance.
Commissions are sent to affiliates for sales, leads, or other cost-per-action (CPA) objectives (for example, app installs). Affiliates must abide by the merchant's program policies to remain in good standing and receive commissions.
Advantages of being an affiliate marketer
An affiliate marketing business is a low-cost and low-risk venture that takes very little to start and maintain. Bloggers can use content management software (CMS) from WordPress and pay less than $10 monthly for hosting. Social media marketers can publish content on YouTube, Facebook, Twitter, LinkedIn, etc. Email marketers can access freemium plans from various providers, including GetResponse. You can use many marketing and business tools for free or pay a low cost. Therefore, it's possible to operate your business for less than $10 to $50 monthly.
Affiliate marketing doesn't require you to purchase or store stock. Instead, merchants are responsible for carrying inventory, processing orders, and shipping.
Merchants handle customer service, so affiliates don't have to respond to or manage inquiries.
Affiliate marketing isn't complicated – it's primarily about posting affiliate links. That's it.
It's easy to get started. Join a few affiliate programs, create content, post links, and you're on your way.
There's a wide selection of merchants and niches. From food to travel to auto parts, thousands of companies have an affiliate program in more than 30 popular product and service categories. So, affiliate marketing has something for everybody.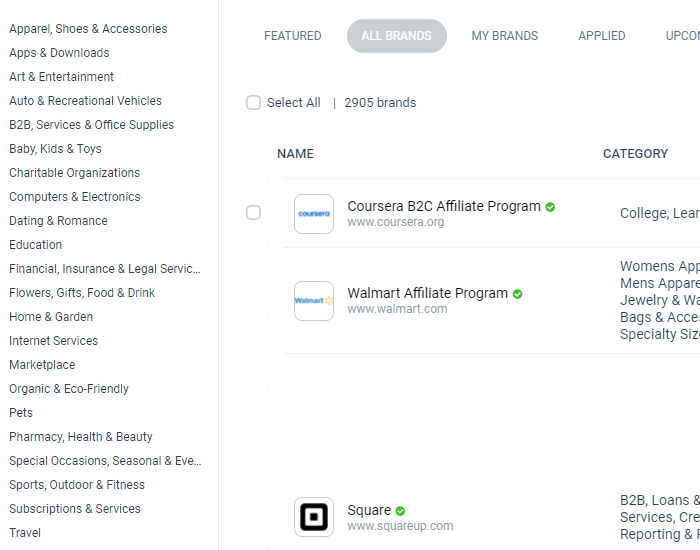 You can earn high recurring and one-time payouts. It's common to find merchants that pay 20 to 50 percent commissions on sales, depending on the industry. Case in point, GetResponse pays a 33 percent recurring commission for the life of the customer.
You can earn passive income. Online marketing and ecommerce are 24/7 operations with sales happening around the clock. Therefore, it's possible to make money while you're sleeping or not working.
Your content and recommendations help people. Affiliate marketers relish the opportunity to guide and support purchase decisions with insightful and engaging blogs, videos, and social media posts.
You can develop many in-demand skills. Most affiliates use multiple marketing strategies to generate commissions, including content marketing, social media marketing, email marketing, copywriting, SEO, paid marketing, and video marketing. Website development, graphic design, and video production skills may also be necessary.
You don't need to make sales calls. Selling products and services isn't for everyone. By contrast, affiliate marketing allows you to focus on marketing, while merchants focus on converting traffic and sales.
You can work part- or full-time. Some affiliates make full-time incomes while others do it as a side hustle to make extra money. The choice is yours.
You can work alone or build a team. Many affiliates go it alone but can expand to include more members. For example, a YouTuber can focus on recording videos and hire an editor for video production.
Affiliate program terms, conditions, and policies are straightforward. Programs have practical rules for affiliates to follow. For example, marketers cannot use domains containing the merchant's name.
While being an affiliate marketer has many advantages, we shouldn't overlook the disadvantages.
Disadvantages of being an affiliate marketer
Affiliate marketing has a low risk/low reward profile. With any business endeavor, the lower the risk, the lower the revenue potential. Affiliates risk very little compared to merchants. So, they can't always expect massive commissions from each sale. For instance, Amazon only pays up to 10 percent to their associates.
You're the first in the value chain but the last to benefit from a sale. The affiliate marketing model starts with the promotion of a good by a publisher. Next, the merchant will get a sale, and the customer will get the product. Finally, the affiliate will receive her commission payment after a month or more.
High commission payment thresholds exist. Some merchants have ridiculous payout minimums of $100+, delaying your earnings. Additionally, unreasonable thresholds discourage affiliate participation and activation, leading to the program's termination.
Short cookie durations create win-lose outcomes. Many affiliate marketing apps use cookies to track performance and sales. Although GetResponse provides ample time for affiliates to get sales credit, a 120-day cookie, some merchants limit cookies to less than 30 days (the industry standard). Even more unreasonable are one-day and session-based cookies, producing unfavorable results.
Some merchants continuously pay late or not at all. Ninety-nine percent of merchants have efficient payment processes. However, a small percentage don't, which can make getting paid a hassle.
Program terms and policies can become unfavorable. Occasionally, advertisers update their terms for the worse, for example, reducing commission rates or cookie durations. Therefore, the success you're having with a program can quickly turn sour.
An affiliate program can end abruptly. Nothing says that programs must remain active indefinitely. Airbnb and Hootsuite are examples of companies that retired their programs to cut costs or focus on other marketing initiatives.
Affiliate marketing software isn't failproof. Apps are prone to bugs, downtime, etc. That's the nature of technology and software. So, it's naïve to think that affiliate marketing apps and sales tracking are perfect. Secondly, some apps are insufficient and not viable to produce the results that merchants and affiliates desire.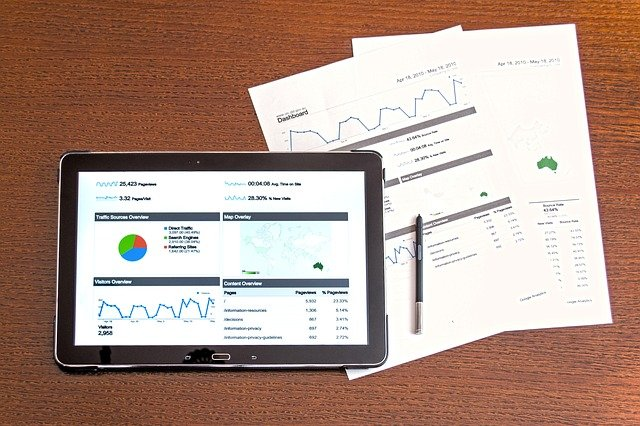 There are growing concerns in the online advertising space. For instance, a focus on browser privacy is impacting online marketing technologies, including performance marketing. How ongoing developments will shape affiliate marketing remains to be seen.
Affiliate marketing managers can negatively impact programs. Many managers have no publisher-side experience. So, they manage programs without fully understanding affiliates' needs, yielding lost opportunities and mistakes.
Affiliates aren't always a top priority. Just because a merchant has an affiliate program doesn't mean they prioritize it. That trickles down to the treatment of affiliates. For example, the merchant notifies you about an upcoming sale only hours before the sale begins. The lack of lead time prevents you from optimizing your marketing activities.
Affiliates help build someone else's business. Marketers promote companies for commissions in return. That business/revenue model doesn't appeal to everyone. A different venture or employment could prove more lucrative.
You must rely on merchants to get things right. Ultimately, it's up to merchants to convert traffic and sales. However, every industry has winners and losers, efficient and inefficient sales funnels, high- and low-performing teams, etc. Therefore, affiliates must hope they're promoting companies that will produce impressive results. Otherwise, both you and the merchant will end up with lackluster outcomes.
What are the best ways to avoid or minimize the disadvantages of being an affiliate marketer?
First, you should partner with and promote reputable merchants that offer excellent commission rates, cookie durations, conversion results, payment terms, and affiliate marketing software. But, of course, those factors will vary, depending on the industry, competition, pricing, etc.
Second, you should monitor the landscape for new and better opportunities to make more money.
Lastly, be prepared to move away from merchants that are not meeting your goals.
Where to find and join affiliate programs
Affiliate programs are free to join, and the best place to search for them is on affiliate networks. Affiliate networks bring together thousands of advertisers and publishers to form marketing partnerships. Impact, ShareASale, CJ Affiliate, Rakuten Advertising, Travelpayouts, and Awin are a few of many reputable networks.
You can find affiliate programs on merchant websites. A company may use different menu labels, including affiliate program, partner program, affiliates, partners, and affiliate marketing. In addition, some content creators have listicles and videos about the best programs. Lastly, an online search may reveal a company's program, for example, "GetResponse affiliate program."
Speaking of which…
GetResponse affiliate marketing program
GetResponse has long been a pioneer and champion of affiliate marketing, having launched its program in the early 2000s. It has two of the most lucrative online marketing software and SaaS categories programs. Moreover, GetResponse is unique in offering high-paying, high-ticket, and recurring affiliate programs.
The recurring program suits affiliates who want to build long-term monthly passive income. Affiliates will receive commissions for as long as their referrals stay paying customers. The bounty program suits affiliates who want to get paid more money upfront. Affiliates will receive one-time commissions for each sale. Separately, if you're a marketing agency, GetResponse has you covered with rewarding recurring and reseller programs.
Related:
Affiliate program categories and types
Affiliate programs come in all shapes and sizes. Most affiliate networks feature various product categories, industries, sectors, and niches, including software, business services, dating, travel, lifestyle, food, entertainment, education, health, and more.
In general, there are four types of programs that especially appeal to marketers:
High-paying affiliate programs that pay a minimum commission rate of 30 percent or $50 per sale.
High-ticket affiliate programs that feature merchants with products and services costing more than $1,000.
Recurring affiliate programs that pay ongoing commissions for a set period or indefinitely.
Pay per lead affiliate programs that pay for new user activities, such as free trial signups, new accounts, quotes, and demo requests.
When and how affiliate marketers get paid
Merchants will typically send payments to affiliates 30 to 60 days after a sale. The holding period allows merchants and networks to verify and monitor sales, refunds, and chargebacks. Standard payout options include bank account, PayPal, and wire, with checks becoming obsolete.
Having a USD, GBP, or EUR bank account can be helpful for program eligibility and to receive payments. However, that can sometimes be problematic for individuals, depending on their origin. Wise, a financial company, offers bank account details for multiple countries and currencies, including the US, UK, and Eurozone. With a Wise multi-currency account, you can get paid like a local.
Affiliate business models and profiles
There are various business and content models that affiliates can adopt. Some marketers concentrate on one content type, whereas others focus on multiple.
Blog: Bloggers write and publish original content to attract audiences with shared interests.
Comparison site: Writers review and compare products and services to help people make purchase decisions. Some bloggers create similar content.
Coupon/deal site: Web admins offer coupons and specials to incentivize and drive sales.
Email marketing: Email marketers focus on building lists and emailing their subscribers original content, offers, and deals.
Loyalty/reward site: Web admins issue points and other rewards for purchases at select merchants.
Mobile app: Software developers create and monetize apps with ads and affiliate links.
Services: Freelancers and agencies recommend products to their clients using affiliate links.
Social media: Marketers post text, video, and images on Facebook, YouTube, and other popular online communities.
Webinars and online events: Marketers create live and prerecorded content, then email registrants with offers and deals.
Explore GetResponse's complete digital marketing platform to grow your affiliate business.
Free traffic sources for affiliate marketing
Digital marketers and affiliates get traffic (users/visitors) from multiple sources:
Organic traffic comes to your domain from unpaid search engine results.
Email traffic comes from email newsletters and marketing campaigns.
Social traffic comes from social media websites.
Referral traffic comes from other sites linking to your domain.
Direct traffic comes either by typing your website URL into a browser or through a browser bookmark.
If organic traffic will be your focus, understanding search engine optimization (SEO) will help. Start with Google's starter guide and explore the plethora of free and paid resources about SEO, like this article on how to write SEO-friendly content.
And if you're thinking about building a loyal email audience, check out our beginner's guide to email marketing.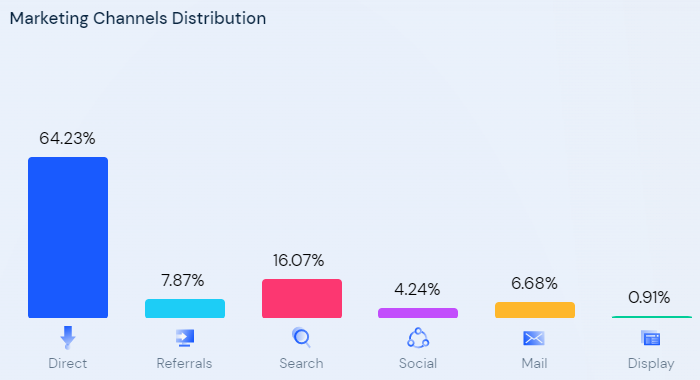 What about paying for traffic?
Paid traffic is a common way to attract users to a website. Millions of marketers use search engine marketing (SEM) and pay-per-click (PPC) campaigns to generate sales.
Most merchants prohibit affiliates from using paid ads because they don't want to bid against them and drive costs up. Secondly, many companies forbid using affiliate links in paid ads. Marketers can, however, use paid ads and permissible keywords to send traffic to their sites and landing pages.
As a business model, buying traffic to generate affiliate profits may not be a viable plan. You will have to pay for advertising, which can become expensive, but conversion rates and sales will be subject to merchant performance. Secondly, most merchants and affiliate marketing software won't provide you with the granular performance data you need to optimize your advertising campaigns, for example, the top countries for sales.
To learn more about paid advertising, consider this Beginner's Guide to Facebook Ads and How to Create Google Ads in GetResponse.
11 affiliate marketing strategies for beginners
Now that you know what affiliate marketing is and how it works, let's go over 11 strategies that'll help you succeed with your affiliate marketing business.
1. Know your audience
Learn about and select your target audience before you begin to create content. First, you might consider location, language, gender, education, income, favorite websites, and other critical factors and demographics. Next, you'll want to consider where your audience is in the buyer's journey, for example, the awareness, consideration, or decision stage.
Suppose your traffic is in the awareness stage, a listicle of the 10 best bread machines would be suitable. At the consideration stage, comparing three to five appliances makes sense. Comparing two items or a comprehensive review of one product at the decision stage could help the reader make a purchase, netting you a sale and commission. Consideration and decision stage content favors the most conversions.
2. Set goals
You should maintain a list of daily, weekly, and monthly activities that you want to achieve. For example, you will post on Twitter four-to-six times daily and upload three videos to YouTube weekly. The SMART framework will help you set specific, measurable, attainable, relevant, and timely objectives.
Your goals and the successful execution of them will influence your annual results. As time passes, you can review your performance to understand how much traffic and clicks you must get each month to achieve your income targets.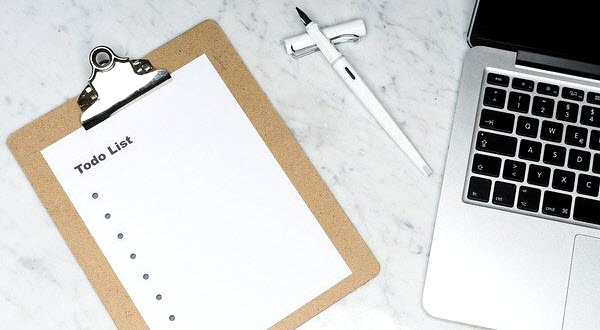 3. Create a content plan
Content is elemental to affiliate marketing. Without it, you can't attract traffic, clicks, and sales. A content or editorial calendar is a written schedule of when and where you plan to publish upcoming content and update existing articles. Many tools can help you organize and schedule content, including spreadsheets, templates, marketing software, and plugins.
4. Diversify
A goal or narrow focus to create content on one topic is the quickest way to run out of ideas. Also, it will limit your ability to attract a diverse audience and sufficient traffic. Although you don't want to spread yourself too thin, covering various related topics will invite more people to consume your content, which will result in more clicks. For example, a financial blogger covers credit cards, insurance, robo-advisors, money transfers, loans, digital currencies, and banking apps.
Content diversification allows you to learn and expand your topical authority. By not having all your eggs in one basket, you can safeguard against decreases in interest for one or multiple content categories. Additionally, diversifying your content enables you to expand your affiliate partnerships and marketing opportunities, reducing your reliance on only one or a few merchants.
5. Be original
Who do you want to be as an affiliate marketer? For instance, do you want to be the 2,451st person to make a video about succeeding with Amazon Associates, or do you want to break new ground and cover something nobody else is talking about?
Original content and new insights are what will help you get noticed and build a loyal fanbase. By contrast, peddling old ideas and copying others will lead to insufficient traffic and undesirable results.
6. Be objective
Some marketers take one-sided and biased approaches to affiliate marketing. They will, for instance, only make positive comments about a product to increase conversion rates and sales. However, only listing advantages and benefits often raise more questions and can appear suspicious. Also, many people will continue searching for balanced viewpoints to make informed decisions. Therefore, affiliates should be honest, impartial, and comprehensive in their evaluations to increase sales. Secondly, affiliates should disclose their endorsements and marketing practices to build trust with their audiences.
7. Focus on quality over quantity
Publishing a lot of content for the sake of doing so won't cut it in today's environment. There's simply no room for uninspired and below-average output. Moreover, lackluster content isn't likely to rank high, be seen, or go viral. Alternatively, commit to producing high-quality posts, even if that means creating less content. On the positive side, having less content on your website means you'll have fewer pages to optimize and keep up-to-date.
8. Capitalize on news and trends
News and trends permeate every industry and sector, such as a new product launch. Creating and sharing content about those events will position you as a "go-to" source. Secondly, following the news can help you pivot your business and activities much quicker.
Deep linking is how affiliates send traffic to specific web pages on a merchant's website. It can replace the need to create new content while allowing you to generate commissions. For instance, you deep link a post about a new product feature and share it on social media.
9. Experiment frequently
Did Beyond Meat get their plant-based burger recipe right on the first try? Of course, not. It was an iterative process of many tests and experiments.
Successful affiliate marketers constantly research and conduct tests to discover what page layouts, ads, title tags, text, images, and CTAs yield the highest conversions. For example, they might try different color schemes for opt-in forms, call-to-action prompts, and email subject lines.
10. Follow the rules
Each merchant sets rules that affiliates must follow to remain in their programs. For example, affiliates cannot promote the merchant with a copycat website. Marketers who break the rules risk being barred from the program. Naturally, you'll want to stay in good standing to maintain your affiliate marketing partnerships and commissions.
11. Monitor performance and constantly improve
Your results are what will matter the most, and your affiliate commissions will tell much of the story. However, other performance metrics are critical to track, such as traffic sources, clicks, impressions, conversion rates, sales, and refunds. Reviewing various data points will give you a complete understanding of how your business is operating.
Many bloggers use web analytics tools to determine their best-performing content, traffic sources, audience demographics, and so on. Social media marketers evaluate reach, engagement, views, followers, and other vital metrics. Email marketers assess open rates, clicks, new subscribers, and unsubscribes. Whatever data you track, analyze and understand it to improve your marketing activities. Then, as you find what works, do more of it while remaining watchful of new opportunities.
Join your first affiliate program today
Affiliate marketing is an exciting endeavor, and we've given you a lot of critical details and strategies to get off to a fast start.
Many affiliates choose blogging and vlogging (via YouTube) to create content and distribute links.
However, affiliate marketing is so versatile that you don't necessarily require a website if you focus on social media or email marketing. Although, email marketing may require a landing page or single-page website with an opt-in form to collect email addresses. Worry not though, creating a website from scratch is easier than you may think.
The advantages outweigh the drawbacks and since affiliate marketing is low-cost, you have everything to gain. Get your feet wet by joining GetResponse's affiliate programs, and share your successes with us in the comments below.