After having been in the franchise industry for many years, I have not seen enough emerging and mid-sized franchisors emphasize in detail, how it analyzes, identifies, and determines the territory a franchisee will be granted.
An Overlooked Franchisor Recruitment Strategy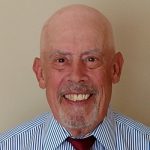 By Ed Teixeira
VP Franchise Grade, Author, MA Economics, Industry Partner Stony Brook U. and member of Advisory Board Pace U. Lubin School of Business.
To grow a franchise system a franchisor must have qualified franchise leads that can turn into viable franchise candidates. This is a fundamental truism of franchising, whether a franchisor generates their own leads, uses lead gen portals, or receives franchisee prospects from other sources. However, acquiring franchise leads is only a part of the franchise development process. A franchisee prospect needs to be sufficiently impressed with a franchise opportunity before proceeding to the next steps in the process.
To achieve this objective the usual approach employed by franchisors is to cite the market demand for the franchise's products or services, franchisor training and support and providing a financial performance representation in an Item 19 disclosure. However, these benefits exclude one of the most critical requirements of any business, especially a franchise, the quality of the market territory the franchisee will acquire as part of their franchise investment.
After having been in the franchise industry for many years, I have not seen enough emerging and mid-sized franchisors emphasize in detail, how it analyzes, identifies, and determines the territory a franchisee will be granted. Although this subject is typically covered at the early stages of discussions between the franchisor and a franchisee prospect it has been my experience that the franchisee market does not receive enough focus by some franchisors. While the type of territory whether open, protected, or exclusive is an important factor for a prospective franchisee the market potential is equally important.
1. Franchisors should devote more resources and place more attention on how they identify and define a franchisee market and present this information at the earliest stages of the franchise process. This strategy may require a franchisor to invest additional resources into defining franchisee markets.
2. Avoid utilizing surface metrics to define a market. For example, a home care franchisor may use the number of residents over 65 to define a market, yet will that indicate how many of this market segment can afford to pay for home care services? The same concept relates to children's services. Two markets with a comparable number of school age children should be analyzed to determine whether family incomes are available to pay for those services.
3. Invest in using a reputable market research firm with credentials to identify an ideal market profile. Franchisors should have a detailed franchisee and market profile. It is not necessary to describe all the details regarding the territory but rather to emphasize the importance that each franchisee has a quality market.
4. A number of franchisee prospects have a pre-determined choice of territory based upon where they live or their gut instinct. There are franchisors that readily accepts the choice, however if the franchise fails due to poor sales this issue will not be raised. Franchisors should not accept a franchise candidates' preference for a territory unless the decision is based upon careful analysis.
Franchisors should devote the resources and focus upon the importance of a franchises market potential and present the franchisee market as a major feature of the franchise opportunity. This should be introduced at the beginning of the franchise presentation process including brochures and on the franchise website.
About the Author:
Ed Teixeira is currently the VP of Franchise Development for Franchise Grade.com. He's had the opportunity to spend over 35 years in the franchise industry as a franchise executive and franchisee. Ed has an MA in Economics from Northeastern U. His franchise experience has included the retail, manufacturing, home health care, medical staffing and GPS fleet tracking industries. EWd has done international licensing in Asia, Europe, and South America and was a contributor to Forbes Magazine. He's been qualified by the International Center for Dispute Resolution as an international franchise expert. Ed is a faculty member of LawLine.com I have Lectured at Stony Brook University Business School on the subject of Franchising. Been interviewed by the Wall Street Journal, Forbes, Bloomberg, Franchise Times, Franchise Update, New York Newsday and Long Island Business Review. He wrote and published The Franchise Buyers Manual a comprehensive book for people considering investing in a franchise. In 2004 Ed wrote Franchising From the Inside Out an overview of the franchise industry. He have established numerous franchise concepts for independent business owners and with my affiliates do international franchising. Ed has been designated a franchise industry expert by The Business Broker Press. Am a member of the Advisory Board Pace University Lubin School of Business and Industry Partner Stony Brook University.