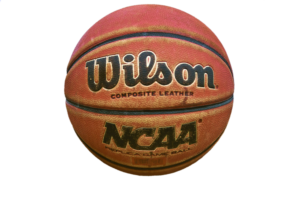 March Madness continues as the NCAA basketball tournament showcases sweet sixteen games tonight and Friday. However, the madness goes beyond that as a record 68 million Americans will be betting $15.5 billion on the games.
More Wagers
The American Gaming Association (AGA) estimates one in four adults (68 million) will bet on the tournament. That is a marked increase from last year's estimate of 45 million betters. In addition, it may be well below actual bets.
The AGA estimated just over 50 million people would bet on last month's Super Bowl. However, GeoComply, a company that tracks betting locations, reported 100 million sports bets on Super Bowl weekend.
In addition to more betters, more money is being wagered on this year's tournament. The $15.5 billion bet estimate is five times last year's $3.1 billion projection.
Why Betting is Soaring
Several factors contribute to the increase in sports betting in general and the NCAA tournament specifically. One of the most significant is the spreading legalization of sports betting.
"March Madness is one of the best traditions in American sports—and America's most wagered-on competition," said AGA President and CEO Bill Miller. "Critically, the expansion of regulated sports betting over the past five years has brought safeguards to more than half of American adults who can now bet legally in their home market."
More states have legalized sports betting. In addition, more states are considering some form of legalized gambling. Currently, 33 states and the District of Columbia allow sports betting. Another three states have authorized sports betting, but have not launched their programs. In addition, nine states have legislative or ballot measures in place to legalize such wagering.
On top of that, the return to the office has spurred the return to the bracket contests, according to the AGA.
In fact, bracket betting is how most people will be wagering on March Madness. The AGA study found that 56.3 million people will poney up a bracket bet this year. Another 21.5 million Americans say they will wager with a friend. At the same time, 31 million of us will bet online, through a retail sportsbook, or with a bookie.
Risky Risk-Free Betting
Increased legalization of online betting is expected to bring in a lot of new blood. The AGA reports that three-quarters of online betters this year will be doing so for the first time.
Many people wagering online for the first time are offered a no lose opportunity called a "risk-free" bet.
Here is how a risk-free bet works. You make your first bet using your own money. If it wins, you continue betting or withdraw the proceeds. If you lose, you get a risk-free bet or cite credit equal to the amount of your first bet. Although, free bets or credits are limited to certain amounts. Those amounts vary according to the gambling site.
You can not withdraw the free bet or credit until you have made one or more additional bets.
The danger of risk-free bets is not in gambling, casinos, or online venues. It is in the frailty of the human psyche.
Risk-free bets are marketed the same way old-line heroin dealers attract first-time customers to their product – "the first one's free". Just like heroin, alcohol, pills, sex, and even food – gambling can become addictive.
To guard against gambling getting out of hand, Miller has a few suggestions.
"With the excitement around March Madness, the AGA and our members want to remind anyone getting in on the action to have a game plan to bet responsibly," said Miller. "That means setting a budget, knowing the odds, keeping it social, and always playing legally."
Read More:
Come back to what you love! Dollardig.com is the most reliable cashback site on the web. Just sign up, click, shop, and get full cash back!