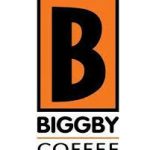 250 UNITS AND GROWING!
New Jersey Opportunities now available
BIGGBY® COFFEE, based in East Lansing, Michigan, opened its first store on March 15th, 1995 and has since grown to 250 cafes across the nation offering a wide array of specialty coffee drinks, lattes, teas, smoothies as well as grab-and-go food options.
"As a coffee lover and former Dunkin Donuts franchisee, I'm excited to see how BIGGBY® COFFEE has carved out an innovative and unique brand position in the $50 billion coffee industry giving it a wide open opportunity for growth," says, Gary Occhiogrosso. "BIGGBY® COFFEE has developed a proven business model and invested in the support infrastructure, the systems and processes – and most importantly – the people, to help their franchise owners grow, maximize profitability and build a life that they love." This simple-to-run coffee shop with low operating costs, exceptional products, and incredible customer service has exemplified its success by driving almost 50% of franchise owners into multi-unit ownership
FRANCHISES AVAILABLE
After spending the last 20 years developing a stronghold in the Midwest, Mr. Occhiogrosso and the franchise team at BIGGBY® COFFEE are ready to rapidly expand. Between the start of the pandemic and the end of 2020, BIGGBY® COFFEE has signed contracts with franchisees for 85 new locations, exceeding 20% growth rates for the last six to eight months. Half of these sales were with existing BIGGBY® COFFEE franchise owners!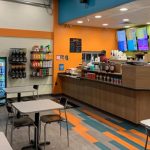 FRANCHISING IN A PANDEMIC MARKET
The pandemic has created a pivotal time in the workforce and many Americans are opting to own their own businesses to guide their future. Franchising offers small business ownership with larger, name brand resources and the experience to increase success.
"There has never been a better time for entrepreneurs to invest in their futures by franchising." Reports Occhiogrosso. "Interest rates are at an all-time low and interest in food concepts is at an all-time high. Establishments that offer dine in, take out & delivery options are poised for even more growth as consumers continue to emerge from the pandemic." He adds. "Buying into a proven system with the support that a franchise offers is a combination for success."
For more information on owning a BIGGBY® COFFEE franchise,
please contact us via email at [email protected].
++++++++++++++++++++++++++++++++++++++
About BIGGBY® COFFEE
Why do so many people love BIGGBY® COFFEE? It's simple – We exist to love people. When you love the world, the world loves you back! Our franchise was founded 26 years ago by two friends, who are still the Co-CEO's, for the simple purpose of loving people and sharing great coffee. In addition to being 100% franchised, BIGGBY® COFFEE is also 100% purpose-driven. Our purpose is to support you in building a life you love, and that is our goal for everyone in our BIGGBY® family, from our Home Office staff to our franchise owners, and all the way to our amazing baristas and vendor partners.
==============================
The information contained in this newsletter is not an offer to sell or the solicitation of an offer to buy a franchise. The franchise information contained herein is not directed to the residents of any particular jurisdiction. The offer of a franchise can only be made through the delivery of a franchise disclosure document. Certain states require that we register the franchise disclosure document in those states. We will not offer or sell franchises in those states until we have registered to do so (or obtained an applicable exemption from registration) and delivered the franchise disclosure document to the prospective franchisee in compliance with applicable law.