by Hope
Our got to "celebration" has always been to go out to eat. It's something that was done in my family growing up and it continued when I got married and began having kids. We celebrate birthdays with a meal out at the birthday day kid's choice of restaurant. Great income month, let's get steak. You get the point.
I don't know if it's this new stage in life where I love my home and my kitchen. (Your kitchen's design and appliances really do make a difference in the joy it brings when cooking. I LOVE my gas stove!) Or if the continued loss of my hearing, makes being out more and more uncomfortable. Or maybe, it's that I'm becoming such a good cook that I don't want to eat others food…nope, it's definitely not that. But I have been looking at other ways we could celebrate.
And the one I've landed on is making our meals together a bit more special…This lets us celebrate more often too.
Making meal times special on a budget
Here's my on a budget ways I have upped the anty with our at home meals.
Cloth napkins – they just feel luxurious. I have friends who use wash cloths to make them cost effective and be more green. When all the kids were at home, I would not have attempted to use cloth, paper towels or traditional napkins it was. But now that our full get togethers are few and far between, I love having a set of cloth napkins.
Pour the wine & use wine glasses – nope, I still don't drink. But Princess and I picked up some dollar store glass wine glasses and I keep a few bottles of sparkling juice on hand for those fun occasions when we can toast and celebrate together.
Dessert – yes, coming right up. Cakes and ice cream can add up quickly. I've started keeping some of the muffin mixes on hand. I can uplevel them with a few ingredients…extra egg, butter instead of oil, an extra dash of vanilla or cinnamon and then mix together some quick cream cheese frosting. I find the small muffin mix pouches on special 4 for $5. So I can literally whip up a yummy, cost effective dessert for a few people for just a few dollars and in less than 30 minutes.
Mood lighting – there is nothing that sets a mood more than lighting. And we go both directions…when we are just having a chill night, a quiet celebration, I pull out of my candles and light them up all over the place. Since I don't use them very often, candles literally last me a whole year. Since we are typically a loud, music blaring kind of crew, we have strung up the outdoor lights we invested in during quarantine (when we turned our carport into a hang out spot) around the back deck/hot tub area. We get Siri to play the music from someone's phone, open both the back doors and have all the lights on. It makes it immediately festive around here.
We are on the cusp of a lot of loss around here. And I refuse to focus on it. So turning meal times into celebrations is one way I am coping. Cherishing every moment I get with the ones I love.
We couldn't have a meal with my grandmother on her 95th birthday this week, but we did go visit her in her assisted living facility while Princess was home visiting from college.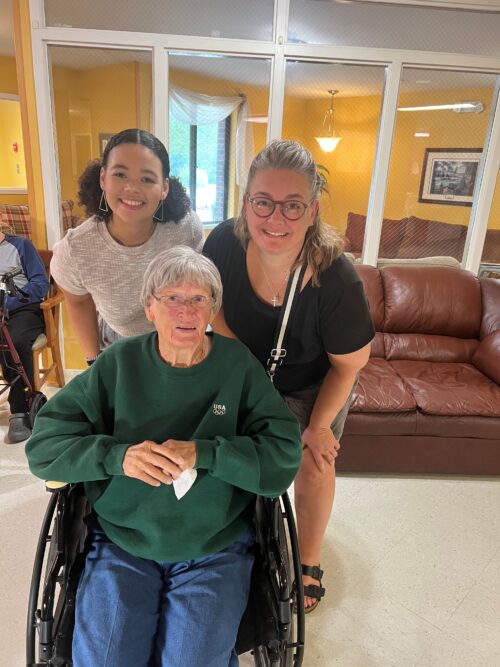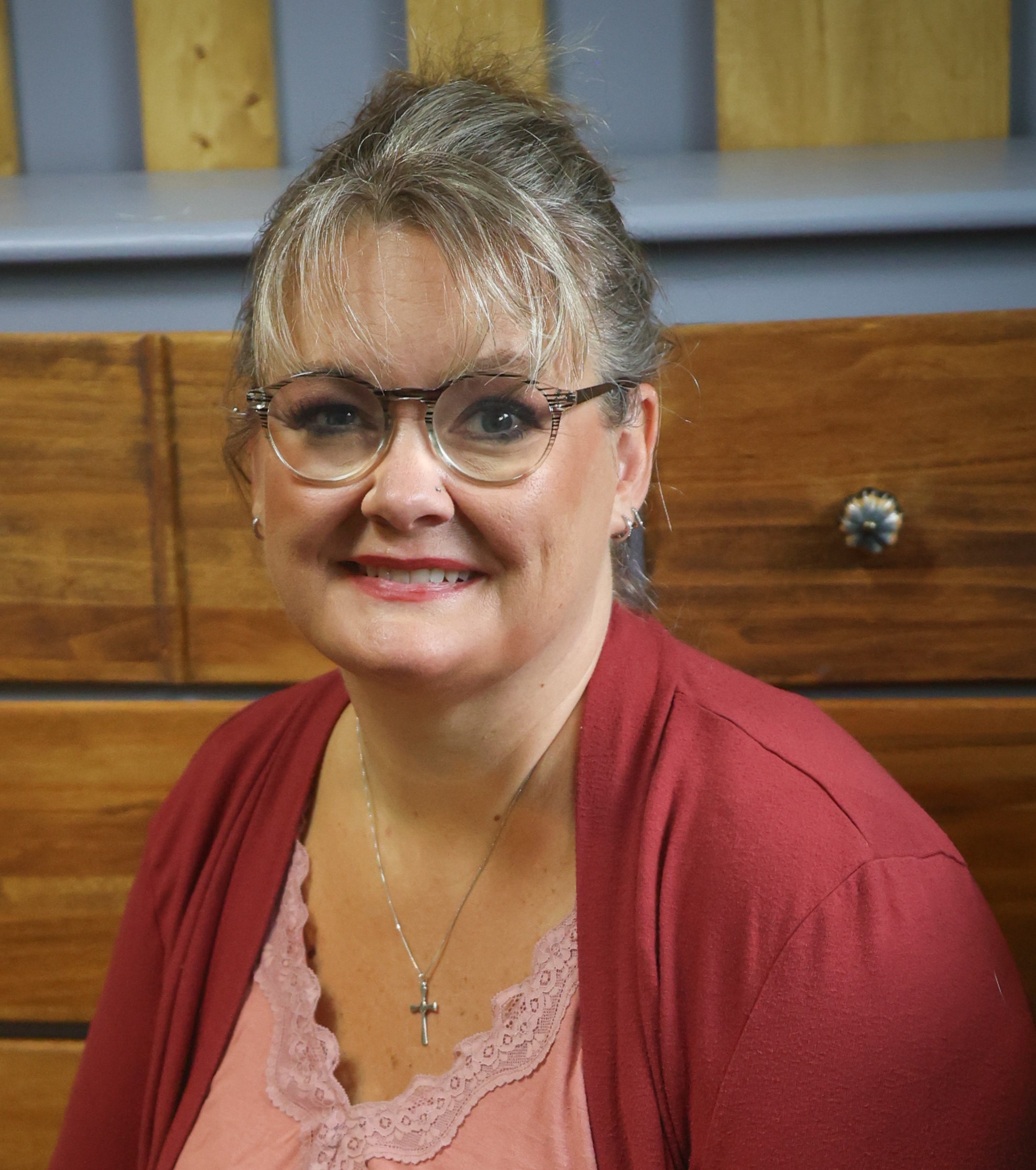 Hope is a digital marketing manager and foster/adoptive single mom to five kids. She has run her own consulting company for over 15 years and took a leap of faith returning to the corporate world in 2021 to a job and team she loves! Hope began sharing her journey with the BAD community in the Spring of 2015 and feels like she has finally mastered the balance between family first and wise financial decisions.