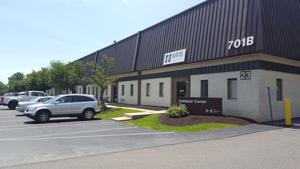 Peter Michaelson jumped right in when the Federal Trade Commission launched its new tool to report alleged abuses in franchising, in February. He filed a complaint against Annex Brands, his former franchisor and a giant in the packing and shipping business, and asked the FTC to launch an inquiry into its practices.
The former owner of a Navis Pack & Ship store in Philadelphia, he testified before the FTC in a two-minute Zoom call February 17. He also encouraged other franchisees to file their own complaints.
His claim: Annex allowed purportedly "virtual" locations to compete against bricks-and-mortar units, as far back as 2017, but those units weren't actually virtual. Also, they operated under a lower cost structure and without the fees paid by bricks-and-mortar, and they weren't disclosed in the franchise disclosure documents, he claimed.
"It's unfair. It's against their own rules. And it's against the rules and regulations of the FTC," Michaelson said.
A so-called virtual Handle With Care Packaging Store location in his territory, in Philadelphia, cut into his sales in the last several years, he said. "It cost me a lot of income. Our sales, which had been over a million dollars, dropped off to about $750,000," he said. "Annex Brands deceived me and, in turn, benefitted the Handle With Care" store.
When he and his wife decided to retire, they found a buyer for their business and sold it last October. "But during the due diligence process, my buyer was able to uncover these really fraudulent activities were being allowed by Annex Brands. He just did a Google search on shipping furniture or artwork, and he came across the Annex Brands and the Handle With Care store in Philly."
The buyer subsequently cut his offering price. "It was reduced in half," Michaelson said.
"I feel it's wrong for them to be operating in a way that they're benefitting certain franchisees at the expense of others," he said. "There are 135 owners of commercial locations within the Annex Brands firmament, but only a handful have been able to do this."
He said "virtual" franchisees can rent cheap space anywhere in a shared office environment, "outspend the existing office" for pay-per-click marketing, "and once you've got the lead you turn around and sell it back" to the bricks-and-mortar office. "So basically it's creating a totally Wild West situation, where anybody can operate one of these false flag virtual locations."
Executives at Annex Brands did not agree to give an interview. David Greeley with Greeley Thompson, their outside attorney, said via e-mail Michaelson's company, Keystone Pack & Ship, sold its assets to a new franchisee and the deal closed on October 15, 2021.
Once no longer part of the franchise network, in November 2021, Michaelson through his attorney "began making monetary demands to Annex Brands, and unless payment to Mr. Michaelson's satisfaction was made, threatened to report Annex Brands to the FTC, claiming that aspects of Annex Brands' marketing program involving virtual offices somehow violated Keystone's franchisee agreement and FDD," Greeley wrote.
"Annex Brands refused to pay," he continued, and Michaelson's claims, "now apparently submitted to the FTC, have no merit. Annex Brands has fully complied with the FDD and the franchise agreement for Keystone."
Greeley noted Annex Brands' dispute resolution process, and said Annex "is confident that if Keystone pursues any claims, Annex Brands will prevail."
Annex Brands, based in San Diego, is a franchisor of 800 retail and commercial shipping and business service centers across the U.S., Canada and Mexico. Annex Brands locations operate as PostalAnnex+, Pak Mail, AIM Mail Centers, Navis Pack & Ship, Handle With Care Packaging Store, Parcel Plus and Sunshine Pack & Ship.
Michaelson is encouraging other franchisees in the system to file their own complaints. In a letter, he indicated reaction has been mixed. "Contrary to the opinions of some owners of Navis locations, I am not crazy and have not lost my mind," he wrote. "I also have nothing to gain in any of this.  I have sold my franchise.  I'm retired.  I'm just a concerned citizen.  I do have a strong sense of right and wrong.  All I am trying to do is redress a wrong. You are the ones being wronged."
The FTC announced its new fraud reporting tool, ReportFraud.FTC.gov, in early February. Asked if he believes the FTC will investigate his complaint, Michaelson said, "I do have hope for it," then added: "Do I have great faith the FTC is going to do anything? Well, the first word in their name is 'federal.' For reasons it would take many hours for me to discuss, I don't have a great deal of faith in the federal government, never have, and especially don't right now."
On the other hand, the new commissioner of the FTC, Lina Khan, is "very dogged in wanting to pursue irregularities in franchising." Read about the FTC's increased focus on alleged fraud in franchising here.