Dae Gee Korean BBQ signed its first-ever franchise agreement for the development of two restaurants in Amarillo, Texas. Phuc Nguyen, who owns two nail salons in the area, is the franchisee and will open his first location within the next 12 months.
Founder Joseph Kim opened the first Dae Gee (which means "pig" in Korean) in Westminster, Colorado, north of Denver, in 2012 and he now has five corporate restaurants. The restaurant and Kim appeared on Guy Fieri's "Diners, Drive-ins and Dives" in an episode that showcases the concept's unlimited barbecue offering and meats cooked tableside. Including a franchise fee of $45,000, the total investment to open a Dae Gee restaurant ranges from $679,375 to $954,125.
Qdoba signed the largest franchisee agreement in the brand's history, a 30-unit deal with Michael Guiffre, who will develop the quick-service Mexican concept in southern Florida. Guiffre, a former Dunkin' franchisee who operated 10 units in New York, will open Qdoba restaurants in North Dade, Broward and Palm Beach counties. Read more about Guiffre's development plans.
Nekter Juice Bar continues to expand in Southern California, signing a 16-unit agreement with existing franchisee Batta Foods. The group and Director of Operations Aman Batta have 12 locations open throughout the Inland Empire, including Riverside and San Bernardino counties.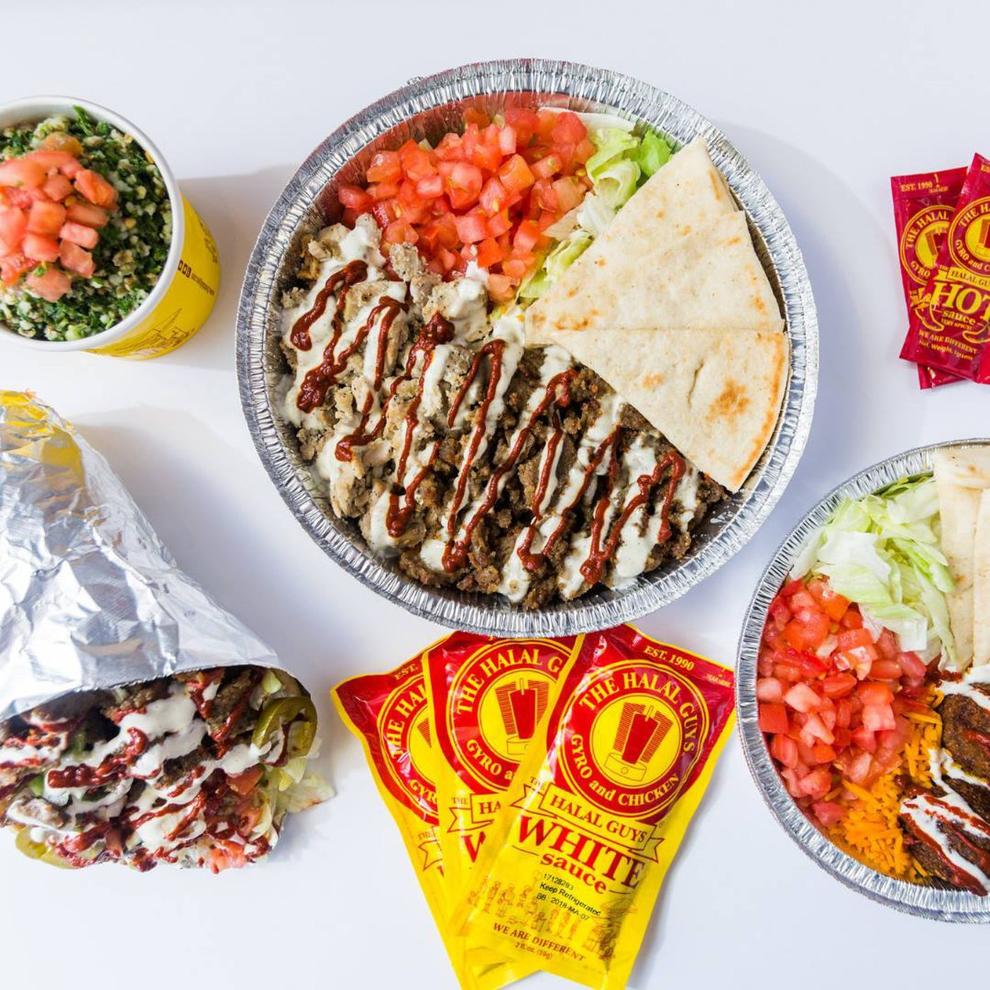 The Halal Guys inked a five-unit agreement in North Carolina with Kamran Awan and Resh Marhatta, who will develop the concept in the Charlotte area. Awan is a longtime business owner in the Greensboro area with operations ranging from Indian fine dining restaurants and hotel franchises to a jewelry store and property management company. Awan also opened the first-ever franchise store for The Vitamin Shoppe. Marhatta is a Nepali entrepreneur with a background in Bollywood acting and filmmaking. His previous business experience involves various real estate, advertising and restaurant endeavors.
Lee's Famous Recipe Chicken signed the largest development agreement in the history of the brand, a 12-unit deal with NLM Enterprises and franchisees Noman Aiyash and Leo Gonzalez. NLM Enterprises will open locations in the greater Detroit area over the next seven years. Aiyash is also a multi-unit owner of QSR concept Leo's Coney Island.
Taco John's will expand in the Milwaukee metro area with existing franchisee Pentex Restaurant Group, which signed a 15-unit agreement. Pentex, led by CEO Brett Itterman, operates 24 Taco John's restaurants in Iowa, Minnesota, South Dakota, Wisconsin and Montana, and has two HuHot Mongolian Grills in North Dakota.
Buddy's Home Furnishings signed a new franchise agreement for five locations in Virginia with existing operator Jerry Marshall of Kappa Investments. Marshall operates Buddy's in Roanoke, Lynchburg, Harrisonburg and Danville, and already has two of his five new locations open, in Madison Heights and Bedford.
Rush Bowls opened its first Minnesota restaurant this month, in the Minneapolis suburb of Minnetonka, after signing a multi-unit agreement with John and Libby Hitt. The husband-and-wife-duo plan to open four more suburban stores.
Blo Blow Dry Bar signed a three-unit agreement for the Phoenix area with Amy Norris. She spent more than 20 years in the corporate world as a bank district manager and also runs a nonprofit, RaeRae of Light, with her husband.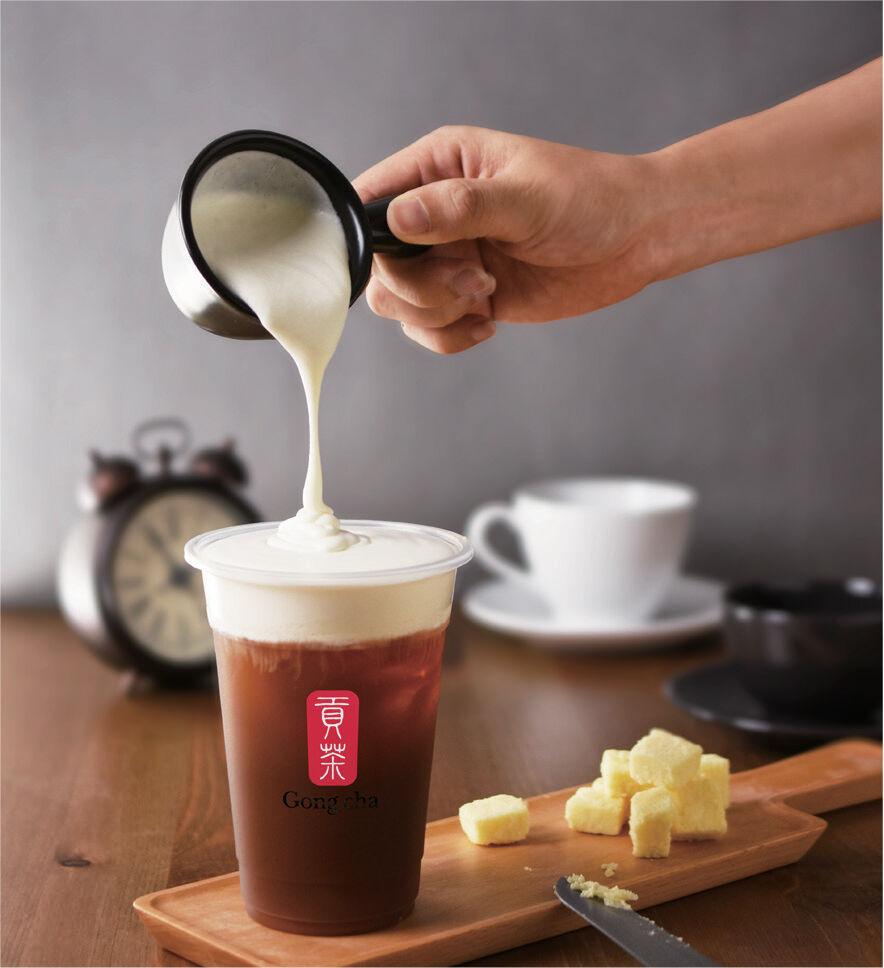 Gong Cha signed three new master franchise agreements for the development of the bubble tea concept in Colorado, Michigan and Louisiana. Nam Vo and Phuong "Mindy" Thai, who owned a series of successful salons in the Denver area, are the master franchisees in Colorado, where they will develop 25 locations. In Louisiana, Daniel Tsang, Ping Wen Bai, Ashraf Salem and Abdel Raouf Mousa are the master franchisees and will develop 16 locations. Tsang manages his family restaurant, Chinese Kitchen, in New Orleans, and has a nightclub in Metairie, while Salem owns 15 Metro cell phone retail stores and has several residential rental properties. Mousa is also involved in real estate and helps run his family's convenience store chain, Brother's Food Mart, which has more than 40 locations. The Michigan master franchisee is Robert Song of Uncommon Enterprise, which will develop 20 Gong Cha units. Song owns Maru Sushi, a multi-unit group of upscale sushi restaurants.
Dave's Hot Chicken signed a 12-unit agreement with Scott Bocek, who will grow the concept in Baltimore. He is also a longtime Qdoba franchisee and his Capitol Q Restaurants group has seven Qdobas in the area. Dave's also signed an eight-unit agreement with Chris Johnson, CEO of Rackson Restaurants, for locations in New Haven and Fairfield, Connecticut. Rackson Restaurants is a large Burger King franchisee with more than 60 locations across seven states.
Roll-Em-Up Taquitos signed its first franchisees in Colorado as Robert Barsky and Igor L. Barsky agreed to develop 15 locations in the greater Denver area.
Robeks, a juice and smoothie franchise, signed a five-unit deal with Angie Baker to expand in the Denver area. Baker is a former Navy pilot who later worked for Boeing as a geospatial technician. Her first Robeks location is open in Parker, Colorado.
Oath Pizza inked an agreement with Mandeep Singh, a former PepsiCo and Target executive, and his brothers-in-law Garish Talwar and Kulwat Jafal, to open three locations in the Los Angeles area. The trio own a bodega market called Pickford Market in the Mid-City neighborhood of L.A. They plan to open Oath Pizzas in the territory between Los Angeles International Airport and Long Beach.
Teriyaki Madness will open three locations in Ponte Vedra, Florida, after signing a franchise agreement with David Patrick and Robert Garnecki. Patrick is an Air Force veteran and pilot for American Airlines, while Garnecki comes from a career in law enforcement.
International Development News
Wayback Burgers will continue expanding in Canada with existing master franchisee Rick De Dominicis, who will develop eight locations in Newfoundland, Nova Scotia, Prince Edward Island and New Brunswick. De Dominicis has five restaurants open as part of his master franchise agreement for Alberta, Saskatchewan and Manitoba, where he'll eventually have 20 total.
Odd Burger, the Toronto-based vegan fast-food franchise, signed an agreement with Sai-Ganesh Enterprises for the development of 36 locations in Alberta and British Columbia. SGE, led by President Utsang Desai, is a hospitality group specializing in franchising and commercial construction. It has the master franchisor rights for BarBurrito in Saskatchewan and the area developer rights for Meltwich in British Columbia, Manitoba, and Canada's Atlantic provinces.