Dallas star Linda Gray is selling her beloved California compound after living in (and loving it) for 50 years.
Named Oak Tree Ranch after the stunning oak trees that grow on the property, the private estate in Santa Clarita, Calif. is just 30 minutes from Los Angeles and a real treat for the eyes.
In an promotional video touring the property, the Golden Globe-nominated actress, 81, calls the sprawling estate "an oasis" and the perfect place to ponder life's biggest questions. 
Continue reading all about the newly listed home, designed by acclaimed architect A. Quincy Jones, that has just hit the market for $2,995,000.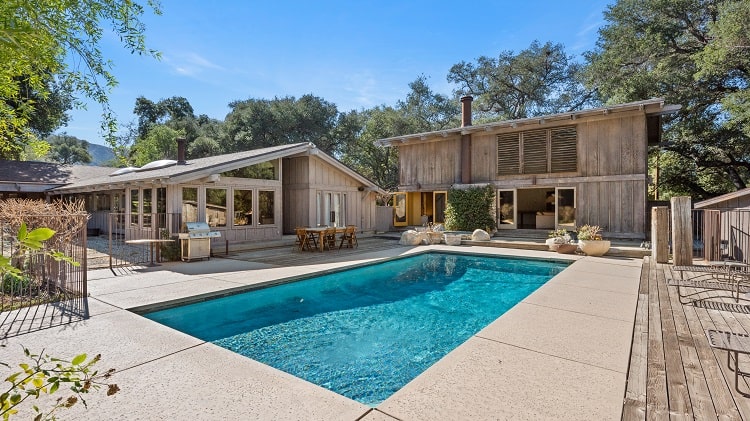 A look at Linda Gray's glamorous career
Although she started her career in 1960s television commercials, Linda Gray is best known for her role as Sue Ellen Ewing, the better half of Larry Hagman's character J.R. Ewing, the ruthless oil baron on the CBS TV drama series Dallas.
While Dallas initially ran for 13 years from 1978 – 1991, the popular series was brought back to life in 2012 — Gray reprised her famous role for two years on the TNT reboot. 
The acclaimed actress gained great success from her television career, but she is also an accomplished stage and film actor, director and producer, as well as a former model. 
Some of her other screen credits include appearing opposite Sylvester Stallone in the 1991 film Oscar, playing a lead role in the Fox Drama series Models Inc., and starring as Mrs. Robinson in The Graduate in the West End of London and also on Broadway.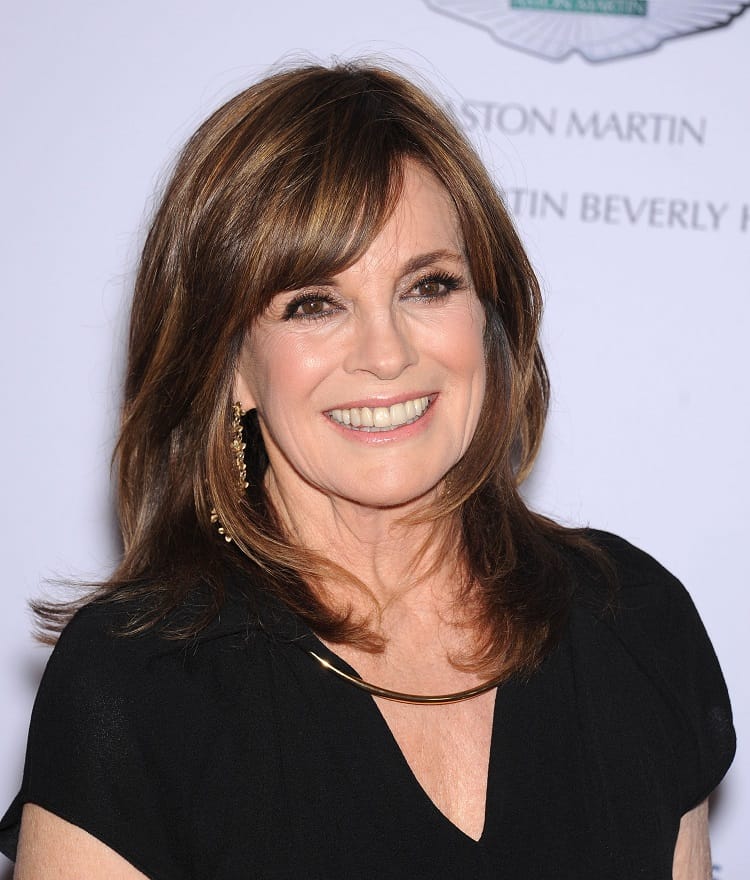 A look inside her home she's loved for 50 years
Her latest role? Promoting her own home.
In a 5-minute promotional video, Gray highlights her favorite aspects of the 4,800-square-foot home that just hit the market at $2,995,000.
"I've been here 50 years," shares the actress. "And I've loved every single moment of it."
The Emmy Award-nominated actress recalls looking at the land, which was considered to be the middle of nowhere 50 years ago.
Her husband, who was the art director at Warner Brothers Records, asked his friend A. Quincy Jones to build their dream house on the secluded lot. The pair become pals while "Q" was building the Warner Brothers Records building in Burbank.
Calling it "an oasis," Gray says the home has so many unique features.
---
The mid-century modern home was designed by legendary architect A. Quincy Jones, who also designed the Brody House, Sunnylands (the former Annenberg Estate) and many University of California buildings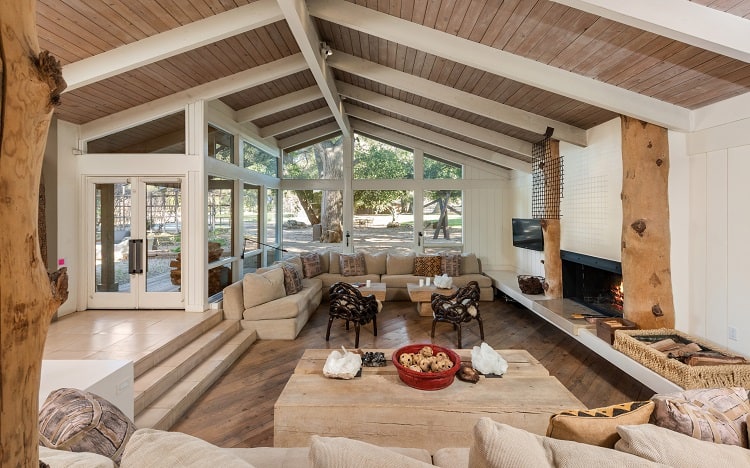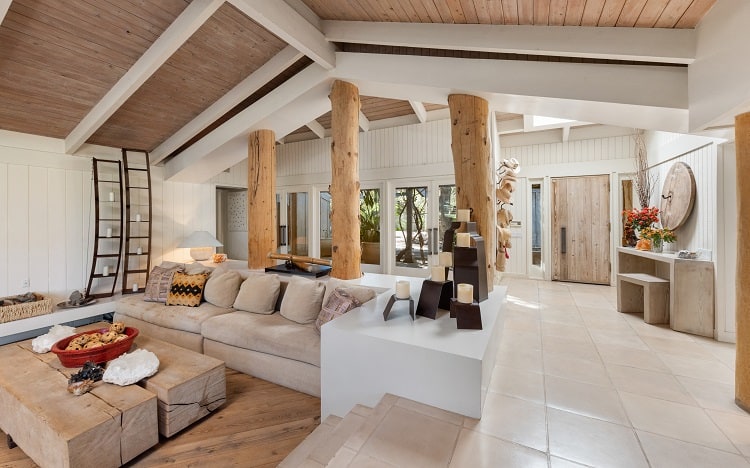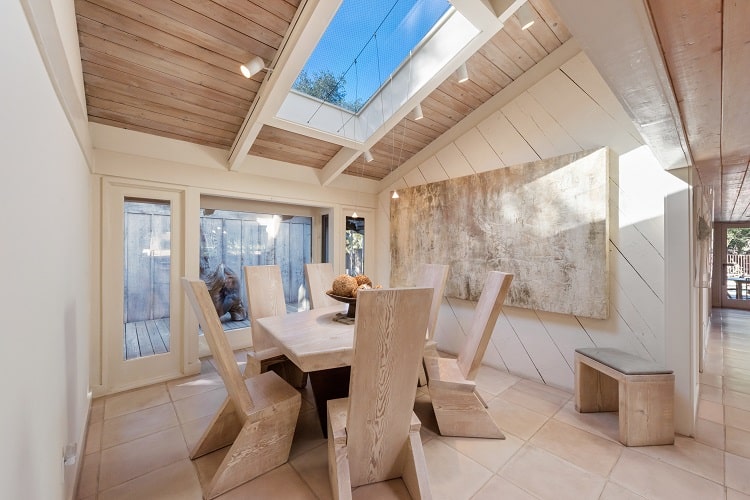 ---
In her video tour, Gray says the floor is made of heart pine, meaning the heart of the pine tree, sourced from a New Orleans schoolhouse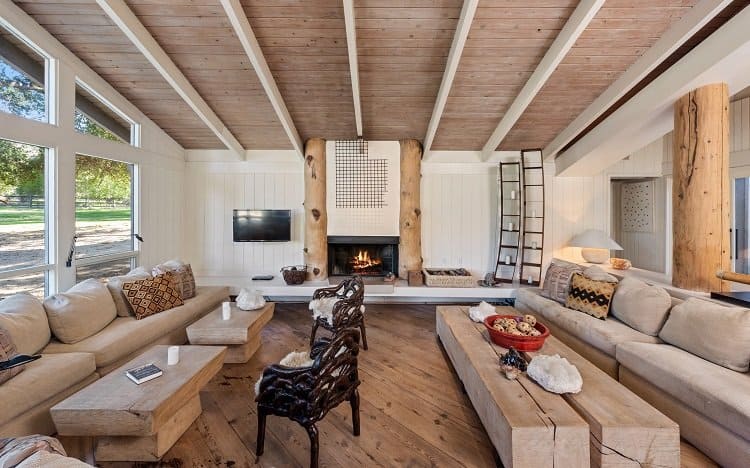 ---
The private California compound, located in Santa Clarita, features 3 bedrooms in the main house and a striking primary bathroom with a freestanding fireplace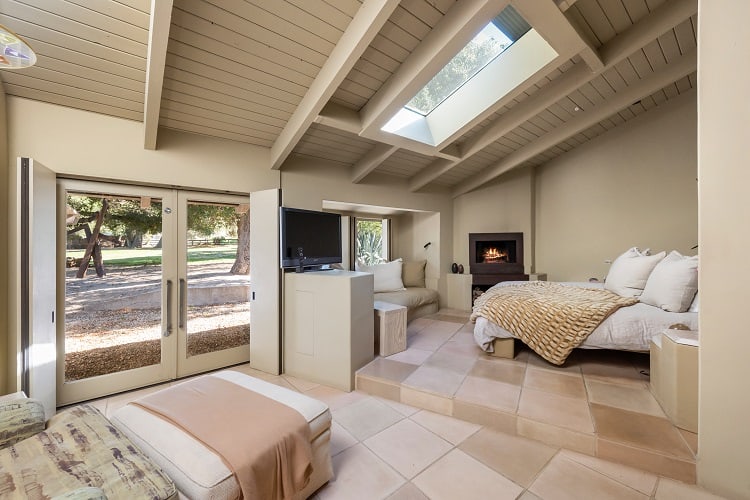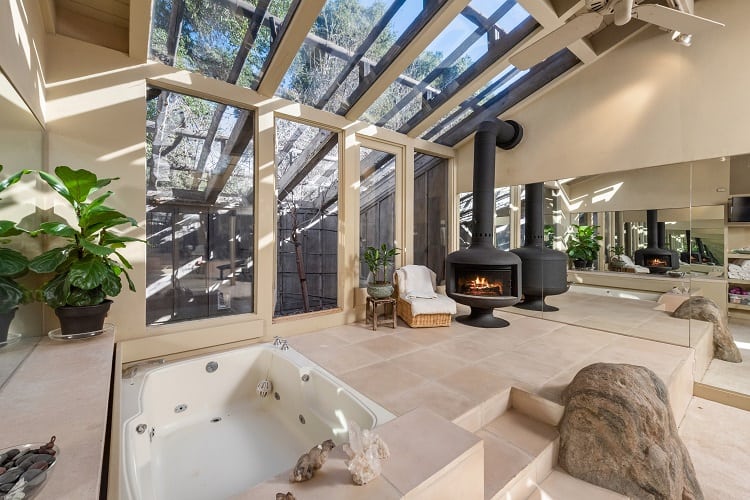 ---
The kitchen was designed by architect Josh Schweitzer, a self-proclaimed food lover that's married to famous TV chef and cookbook author Mary Sue Milliken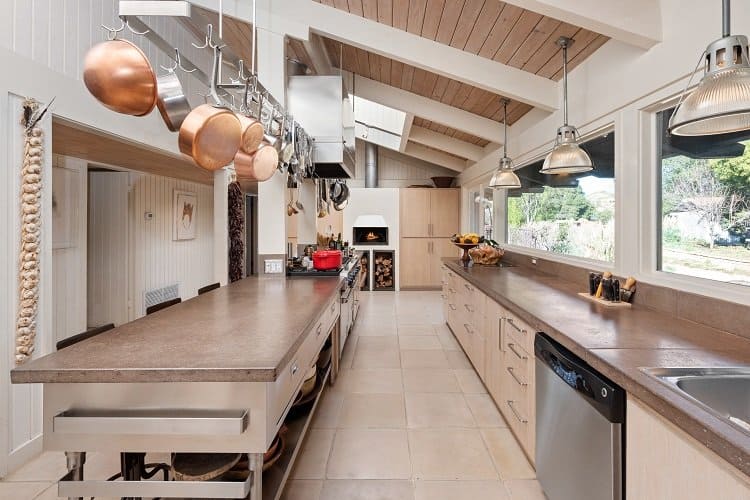 ---
He fitted the kitchen with beautiful racks to hang pots and pans out in the open, pro-style appliances and a pizza oven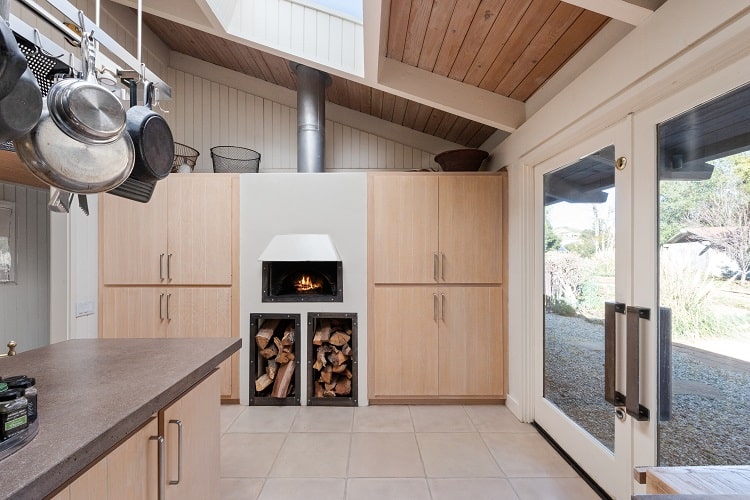 ---
There's also an ultra-charming 2-bedroom guest house on the property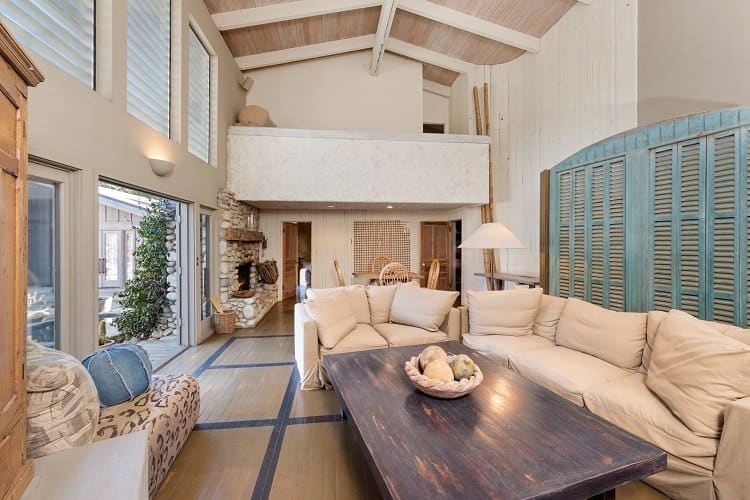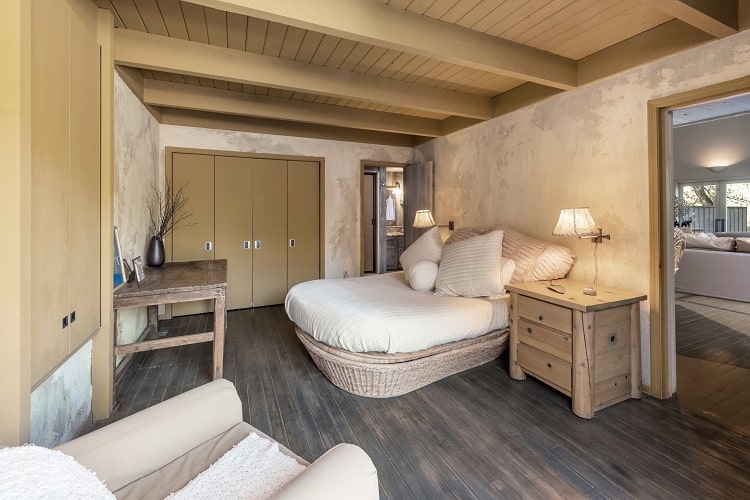 ---
Sitting on 2.7 acres of lush land, the property has stables for four horses, a tack room/barn, a north-south tennis court, large swimmer's pool with spa, organic gardens, koi pond, chicken coop, and an endless lawn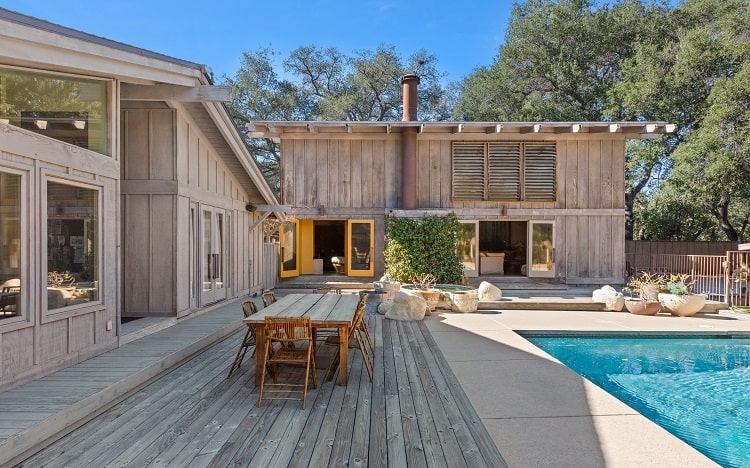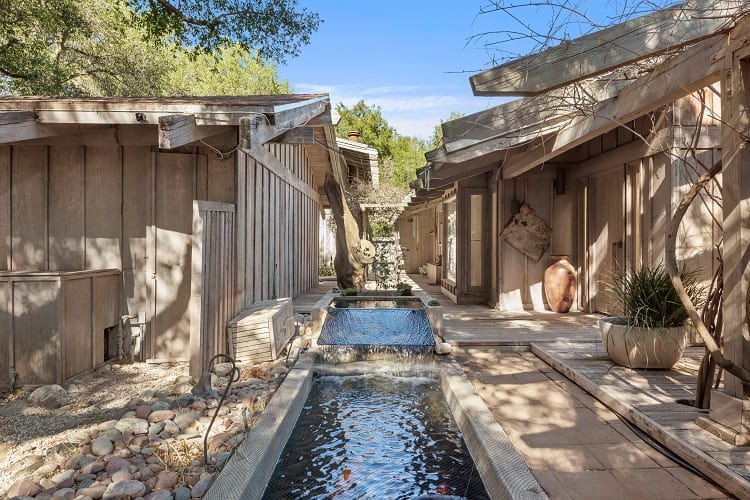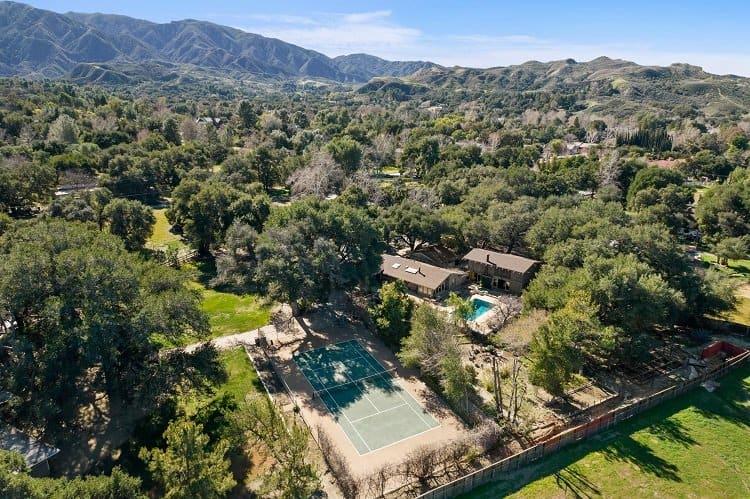 The stunning Santa Clarita home is listed with agents Billy Rose, Natasha Sizlo, and Andrea Korchek of The Agency.
More stories you might like
Brooke Shields Gets $7.4M for Her Charming Rustic-Chic L.A. Home
Shonda Rhimes' Apartment is "Comfy and Cozy" with Bridgerton Vibes
Bing Crosby's Estate — That Once Welcomed JFK and Marilyn Monroe — Sells for $4.15 Million
Los Angeles or NYC? Where does Ryan Seacrest Live?