It's getting easier to picture the next generation of dining experiences, especially as restaurants and tech providers are bringing new features to the loyalty and customer engagement spaces. Whatever kinds of space grains we'll be eating, the rest of the experience will likely involve less screen tapping, better recommendations, and brands that know our preferences without ever having to ask.
Paytronix CEO Andrew Robbins likened the pace of change in the loyalty space to smartphones, where every year is expected to bring headline-making advancements that wow merchants and customers—who every marketer knows are growing weary at the prospect of downloading yet another app, regardless of their affinity for a given brand.
Robbins acknowledged it's tempting to skip ahead to metaverse avatars ordering on our behalf, which is certainly on the menu from other restaurant tech providers, but he said this spreading wave of technology is more likely to be centered on voice technology and guest profiles extending beyond the four walls of a restaurant. Referencing Alexa-like voice ordering, he said it's now possible for voice-activated relations to feel "very human" compared to earlier iterations, and allow brands to project warmth and humanity, while providing personalized guest recommendations.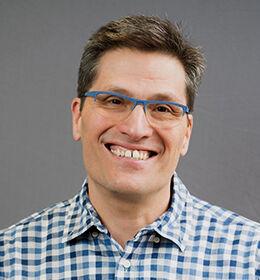 "It's good to take both a long and a short view," he said of picturing the possibilities that the latest technology enables in the increasingly crowded loyalty and customer engagement realm. "We're doing a lot of investigation on voice, because that is just obvious—there's going to be a lot of voice, and there's a lot of voice problems that have to get solved."
Whether it's for delivery, takeout or in-store dining, much of that focus is on the ordering process. To that end, Paytronix rolled out its Order Experience Builder a few months ago. It uses AI-driven guest intelligence to help guests discover, interact and order with brands in a way that's personalized for each brand, whether it's a QSR, a delivery-only pizza concept or a casual-dining restaurant.
The Order Experience Builder also has a marketing component, facilitating instant responses from customers when they place and receive orders, allowing the ability for negative comments to be immediately highlighted and acted upon.
"Why should all online ordering experiences look the same? Why should they all be a bunch of categories on the left … because when you go into the restaurant they don't all look the same," Robbins asked. "You don't order the same way at Jimmy John's that you do at a Potbelly's or a Subway … and the ordering experience should match that brand in terms of the flow, the visual appeal, the language that's used, and so we've worked really heavily on that so each brand can create a custom flow and a custom experience."
When ordering through digital channels, "recommendation engines" can now go beyond basic upselling to offer personalized recommendations that are similar to a server showing their own personality and matching suggestions to the people seated before them. That ability is possible with artificial intelligence, which is especially valuable as an increasing number of orders are coming through online channels.
"It's not just upselling so we can get a bigger basket. It's better selling; how can we get the thing you'll like better?" he said. "If you like it better, you're going to tell your friends about it and you'll come back."
As the company's Order Experience Builder moved out of beta testing two months ago, Paytronix has also focused on non-restaurant categories, like convenience stores, which have "different, harder problems" to solve from an order tech standpoint.
The company, which recently eclipsed 300 employees and 1,800 client brands, is now starting an international growth push to expand its orbit even further. Robbins said Paytronix is open to fundraising and strategic acquisitions, which has become a trend in the increasingly crowded category.
Referencing Olo's recent acquisition of Omnivore, Robbins said the company remains focused on cooperating with "almost everybody" in the space, from POS providers to other brands creating connections between consumers and brands.
As restaurants of all sizes invest heavily in automation while staffing remains a challenge, Paytronix sees a sizable, critical opportunity to focus on using technology to create personal, humanlike interactions—since most every restaurant is focused on creating lasting relationships with their customers.
"When we first started, the best feature we ever created was popping up your name on the screen, because the cashier might have known who you were when you walked in … but they didn't remember your name," he said. "That little thing, that was tech improving a human relationship. It didn't hurt, it didn't replace, it assisted and augmented—and there are lots of things like that."
Just what that looks like remains to be seen, but now that the technology foundations are in place, it could be a digital ordering assistant pointing out that an item you just added to the cart contains gluten, if it knows you're gluten sensitive, or suggesting a menu item that's new to you, but one you're likely to enjoy based on your order history.
If it prevents a stomachache—or leads to an exceptional delivery experience—it's likely customers will give next-gen loyalty and customer engagement the same welcome they've given Siri and Alexa.
This article originally appeared in Food On Demand, a sister publication to Franchise Times.