Since opening his Guthrie's chicken restaurant in mid-March in Dothan, Alabama, franchisee Sam Klement said it's become the top-performing store in the system.
"We're six weeks into this thing and it's been absolutely wonderful," Klement said. "We worked really hard and followed the roadmap Guthrie's gave us to a T and it's paying off."
Located in the Wiregrass region, where the states of Alabama, Florida and Georgia converge, Klement's Dothan location is one of many Guthrie's restaurants planned to open across the southeastern United States as the company expands. According to CEO Joe Kelly Guthrie, there are 35 new restaurants in development.
That's a big increase, as the company has 42 units now, with locations in Alabama, Florida, Georgia, Kentucky, Mississippi, Ohio and Tennessee.
"It's a very good time for our growth right now," Guthrie said. "There will be quite a few in Alabama and Georgia. But we also have two stores being developed in Arkansas, five more in our Memphis market, and six to eight under construction or permitting in Atlanta. We also have three to four restaurants under construction or being permitted in North Carolina."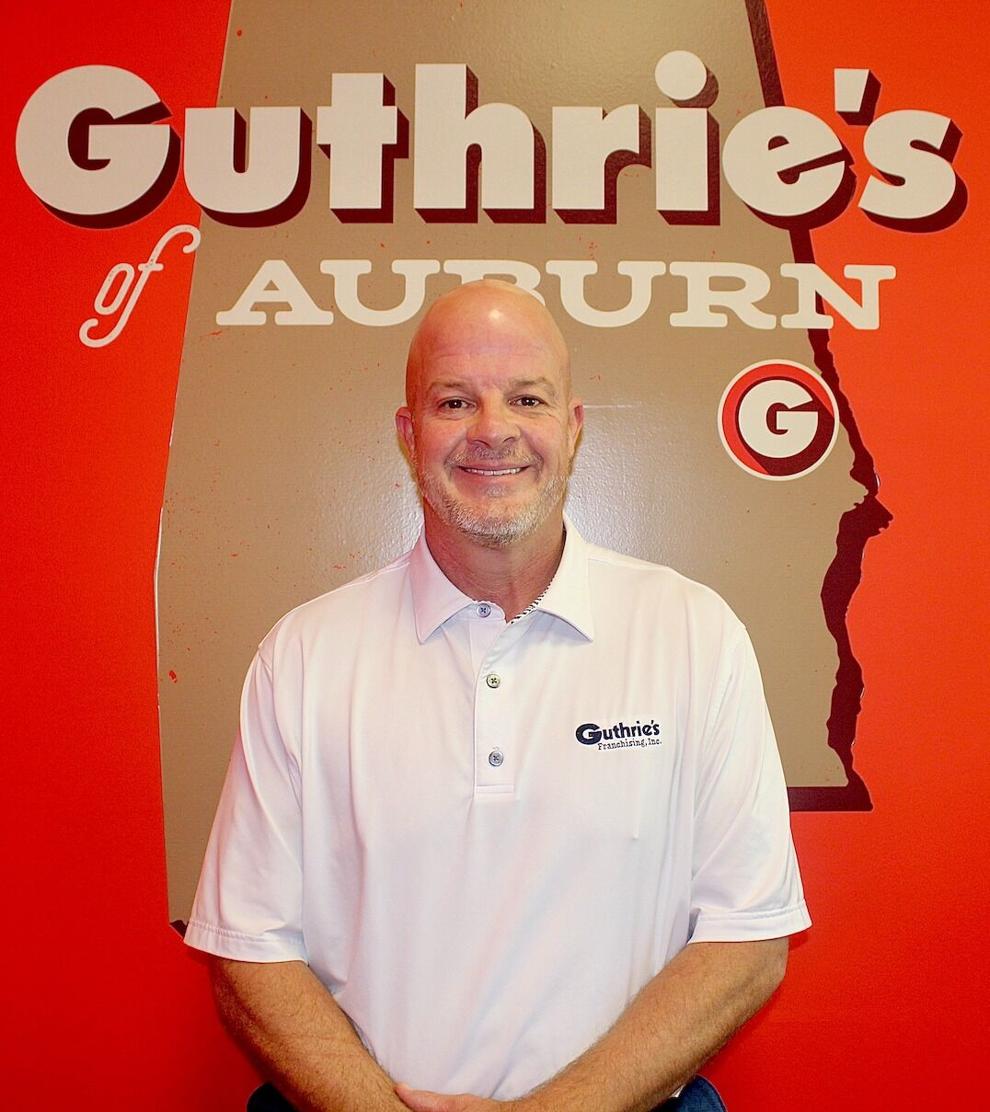 The expansion follows a series of modifications for Guthrie's restaurants, including a new drive-thru-only model introduced in 2021 and a downsizing of freestanding units from 3,500 square feet to about 2,000. Guthrie said the new drive-thru units are getting traction.
"Through the pandemic, drive-thrus have been a major factor and we were blessed to have them," Guthrie said. "Since COVID, it's become an even larger part of our business and we don't see that slowing down." He told Franchise Times in an interview last year the drive-thru units do about $1.5 million in sales.
Klement is a first-time franchisee who, after doing some research, knew he wanted to be in the chicken business. Going with Guthrie's was a "no brainer" in his view.
"Guthrie's just resonates down here with our customers," Klement said. "It's so solid in the south, being headquartered in Auburn. Their model is simple, people love chicken and there's just four items on the menu."
Klement said Guthrie's has been helpful throughout the opening process, providing assistance in information technology, accounting and marketing.
"When a store opens, we bring enough people to run a store for them," Guthrie said. "Because, it can get so busy that we have to take over and make sure the food gets out as we're also training in the meantime."
There are plans for at least five more restaurants in the Wiregrass region. The expansion there and across other states comes more than 55 years after the first Guthrie's restaurant opened in Haleyville, Alabama.
Originally a family-style restaurant started in 1965, Guthrie's became a chicken fingers-centric concept in 1982. The company began franchising in 2005 and today, the investment ranges from $261,050 to $569,200, excluding real estate costs.