Within five years Focus Brands wants 50 percent of its revenue flowing from its ecommerce and loyalty platforms. That's the ambitious goal announced April 11 during the company's global conference in Orlando, where CEO Jim Holthouser said the company is working to scale technology across its seven brands to "unlock the power of this portfolio."
Focus franchises seven brands—Auntie Anne's, Carvel, Cinnabon, Jamba, McAlister's Deli, Moe's Southwest Grill and Schlotzsky's—and unification under the Focus flag is something Holthouser has talked plenty about. In 2020, the company reorganized its brands into restaurant (McAlister's, Moe's, Schlotzsky's) and specialty (Auntie Anne's Carvel, Cinnabon, Jamba) categories, a move Holthouser said allows it to more effectively deploy resources and is now helping Focus build a technology platform that supports all seven brands.
To the consumer, each brand looks distinct, he said, "but behind the scenes it's one powerful engine" to drive digital sales and loyalty program engagement. Loyalty programs across the brands, which together have about 6,700 stores globally, collectively generate about 12 percent of sales.
Holthouser joined Focus in February 2020 and said at that time the various brand apps and websites were "living in isolation. They were all disparate systems developed at different points in time." Having a "unified front," he said, will ultimately enable Focus to accrue more customers, push conversion rates, take advantage of suggestive selling and maximize lifetime customer value.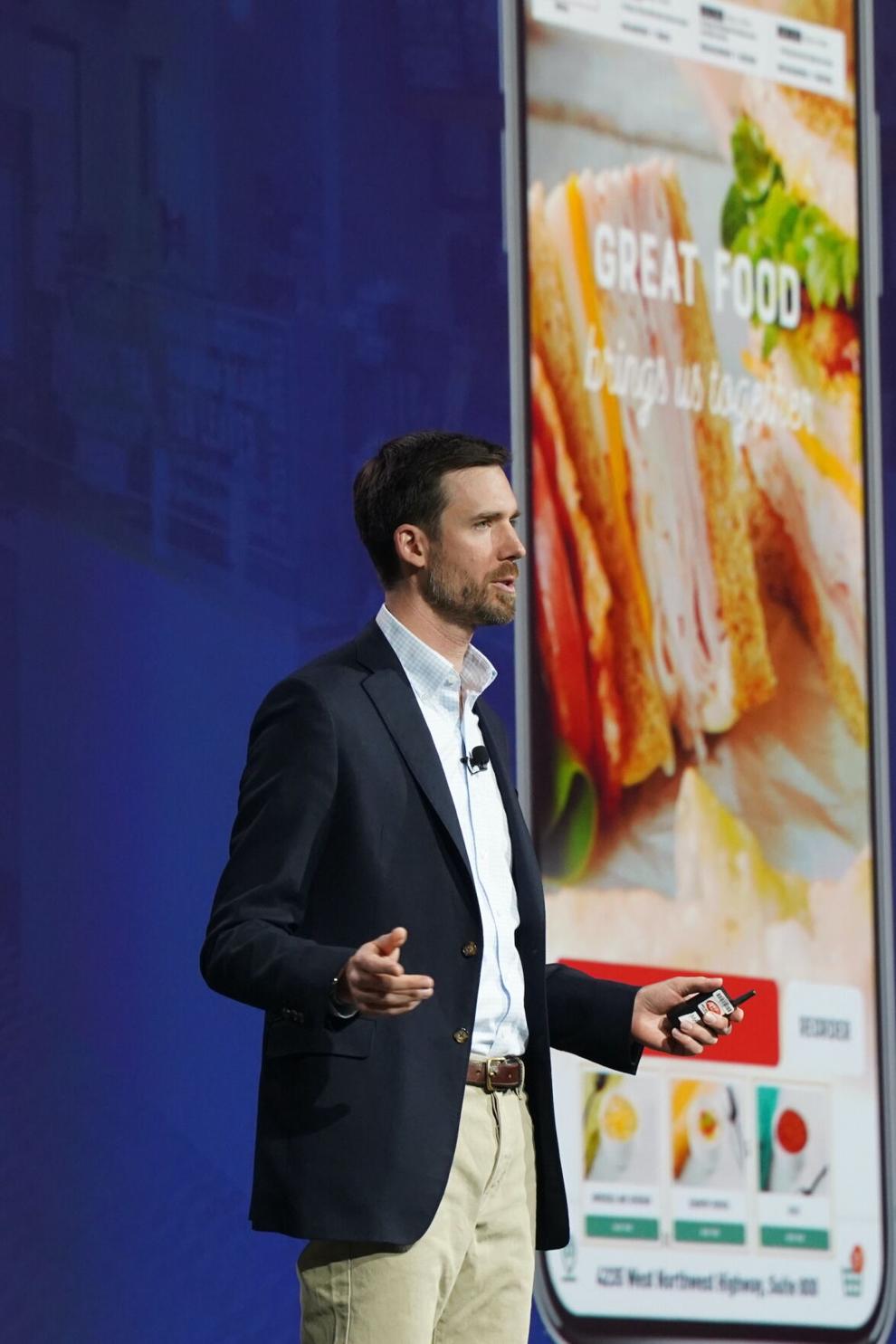 New loyalty program iterations are already underway as part of a pilot program with McAlister's, said Claiborne Irby, senior vice president of corporate strategy and customer insight. The goal is "matching the right offer to the right person at the right time," he said, and among the early insights since the "offer engine" began rolling in February is the appeal of loyalty points.
"We are finding that points resonate really well with some people," he said, versus making assumptions that a buy one, get one offer or free cookie offer will entice customers to return.
Schlotzsky's, meanwhile, is the first brand to test the common online platform, which launched 30 days ago. The fast-casual sandwich, pizza and salad concept "is the least digitally dependent," said Holthouser, "but we're going to change that." With heat mapping, Focus is able to track how guests are using the site, where they're clicking and how deep they're going into the menu, among other analytics, which will then inform adjustments before the next brand, Moe's Southwest Grill, is brought on.
Focus wants to migrate all seven brands to the common platform by the end of 2022, Holthouser said.
Related: Second-generation Schlotzsky's 'Zee Opens Brand's First New Prototype
Asked about the investments being made in technology, CFO Mike Dixon said, "Tens of millions of dollars is a good number."
"We're funding it up front—we've got the balance sheet to fund it," he said. Focus in January 2021 added a 35-cent digital transaction fee to all digital orders to help pay for the tech infrastructure upgrades.   
Holthouser today also announced the hiring of Tim Voss as chief technology officer, a new position for Focus. Voss comes from Gem Shopping Network and previously held CTO roles at Estée Lauder and Wyndham Hotels.
Continue to follow Franchise Times for more on these and other initiatives announced at the Focus Brands conference.