1 Unit Sold
Florida
FBA Broker: Millie Medrano
Partners Embark on a New Journey to Success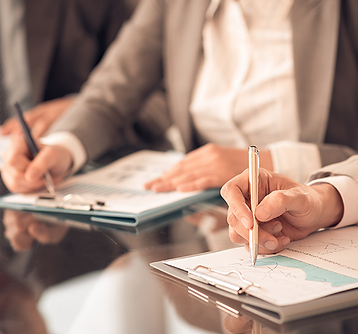 Global Financial Training Program's newest owners, Hugo and Apolonia, have the experience needed to be successful as owners in Florida. Hugo has 15 years of experience working as a mortgage broker, while Apolonia owns a prominent realty business in Florida. The partners decided to look into a business opportunity when they realized they wanted to expand their business into commercial lending. After attending Global Financial's informational webinar and communicating with the team, Hugo and Apolonia were sure Global Financial was the opportunity for them. They were guided through the process by FBA Broker Millie Medrano. 
Ownership with Global Financial
The goal of the Global Financial Training Program is to provide the tools necessary to be successful in the commercial finance industry. Unlike banks who are approving only A+ clients, Global students are fully equipped to provide A, B, C, and D credit businesses with funding they need to survive and grow.
With over 36 years of industry experience, Global Financial Training Program offers training for new commercial finance business owners. New owners don't need to have any experience, the Global Financial team provides support each step of the way, even creating professionally designed websites for owners. The team shares their knowledge on loan products, funding sources, and all the marketing strategies to help new owners get started and feel confident about ownership. Their training program teaches how to determine a clients' needs and how to communicate like an industry professional. Global Financial makes new business owners their priority by making sure no obstacles stand in the way of their success. As another level of support, Global Financial also offers a 1:1 Mentorship Program so members have quick access to advice. 
Global Financial is not the typical business opportunity. Benefits like unlimited income possibilities, low overhead investment, national reach, and the opportunity to work from home are just some of the many reasons to work with Global Financial. 
---
Ready to find your franchise or business opportunity? Connect with our franchise brokers today!
Want to learn more about how FBA Brokers can help you find good franchises? Contact us today. Call 407-955-4566.
---
Note: We use the term "Franchise Broker" because it is the legal term for our profession. Others in the industry use "Franchise Consultants" which they self-define. We choose to use the legal term as we feel it's more appropriate and clear. Consultants typically charge for services. Franchise Brokers are paid by the Seller, not the Buyer. There is no charge to the Buyer for our Franchise Broker services.