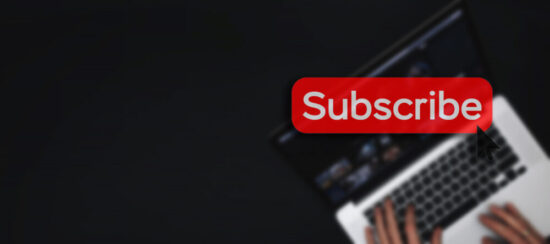 Streaming services are a popular way to access a range of entertainment options, including movies, music, television shows, and games. However, the cost of subscribing can add up. If you want to pay less to keep your budget in check, here's a look at where to find the best streaming service deals.
Free Trials
If you're considering a new streaming service, you may be able to try it out without having to pay right away. For example, Amazon Prime Video has a 30-day free trial option, and the same is true for Hulu. Showtime Now, HBO Max, Paramount+, and many others also offer free trials, the length of which may vary.
With free trials, it's critical to exercise a little caution. Most will automatically charge the credit card on file when the trial ends. As a result, if you don't want to pay for the service, it's critical to cancel the trial before it ends.
Bundle Options
In some cases, you can get access to streaming services as part of a bundle, allowing you to pay less for each service or use a streaming service without an additional cost. One example is the Disney+ and Hulu bundle. If you get it with ads, you pay just $9.99 per month (plus taxes and fees) for the two services. If you add ESPN+, the ad-supported triple pack is just $12.99 per month (plus taxes and fees. For the trio without ads, you pay just $19.99 per month (plus taxes and fees).
Freebies with Purchase
At times, you can get access to a streaming service for free by buying a specific product or signing up for a particular service. Amazon Prime Video is a classic example, as that's part of the broader Amazon Prime program. However, Walmart+ also comes with a free Paramount+ Essential Plan subscription, giving you a little something extra if the Walmart+ program provides you with value.
Similarly, Xfinity cable subscribers get Peacock Premium for no additional cost, and HBO subscribers can access HBO Max without paying extra for the streaming service. Verizon mobile users also get a Disney+ bundle for free for six months, and Apple device buyers can usually get Apple TV+ for free for three months.
Seasonal Deals
As with many types of products, streaming services may offer seasonal deals that let you access a streaming service at a discounted rate. Some of these require a long-term commitment, such as six months or a full year. Additionally, you might have to pay for the entire period upfront, though some do allow monthly payments instead.
The benefit here is that you're getting everything you usually would (based on the service level) for less than normal. Generally, you see plenty of these deals around the winter holidays, though you may see them at other times, too. For example, some offer deals on the anniversary of the service's launch.
If you want to find these types of deals, you could follow the streaming service on social media. Often, these sales around announced on those pages, making them an excellent resource.
Have you used some of the options above to find the best streaming service deals and want to tell others about your experience? Do you have any more tips that can help someone track down the best streaming service deals available? Share your thoughts in the comments below.
Read More:
Come back to what you love! Dollardig.com is the most reliable cash back site on the web. Just sign up, click, shop and get full cash back!