Grammy Award-winning singer and songwriter Nile Rodgers is ready to part ways with his longtime home in Westport, Connecticut.
The legendary musician, whose long list of credits include Sister Sledge's We Are Family and Get Lucky by Daft Punk has long been living in the waterfront home — which includes a recording studio where music history has been written.
Throughout the years, some of the biggest names in music have recorded their biggest hits here.
Artists like Blondie, Diana Ross, Slash, and Mick Jagger have all stepped foot in Rodgers' 5-bedroom home.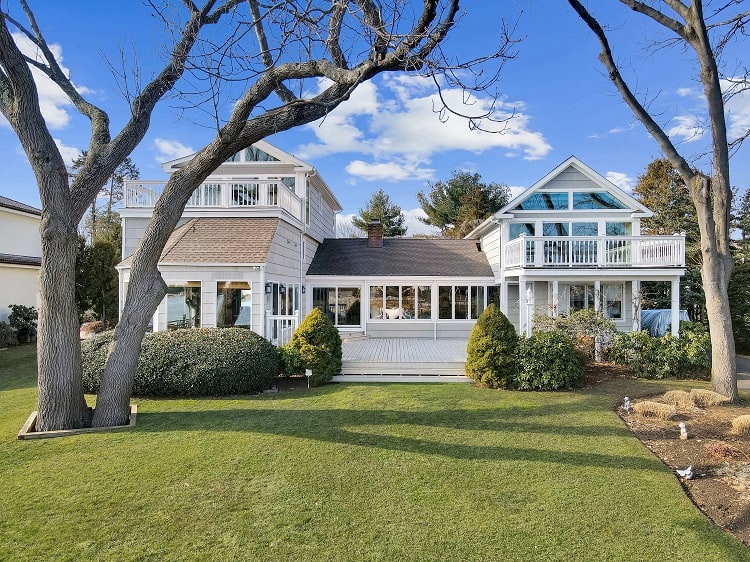 But its ties to music royalty are by no means the property's only merits.
Located in the coastal town of Westport, the 4,109-square foot home comes with a deep water dock and beautiful water views from nearly all of its rooms.
Speaking of rooms: Nile Rodgers' house has 5 bedrooms and 4.5 baths, bright and airy interiors, and quite a few amenities — including an indoor dipping/exercise pool, gym, and family room loft.
Beyond the easily quantifiable attributes, the Grammy Award winner's home boasts a certain charm and comfort unique to a house that's been lived in (and loved) for years.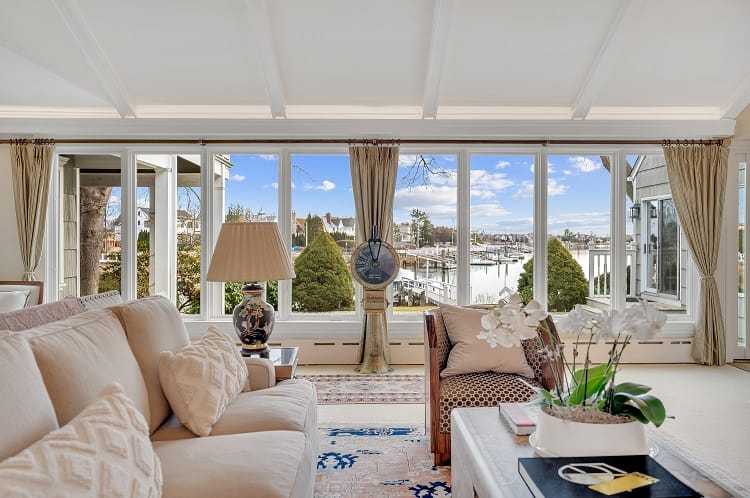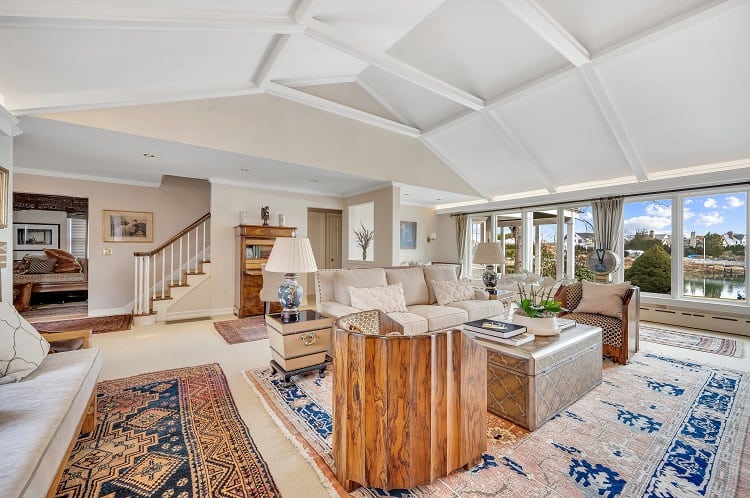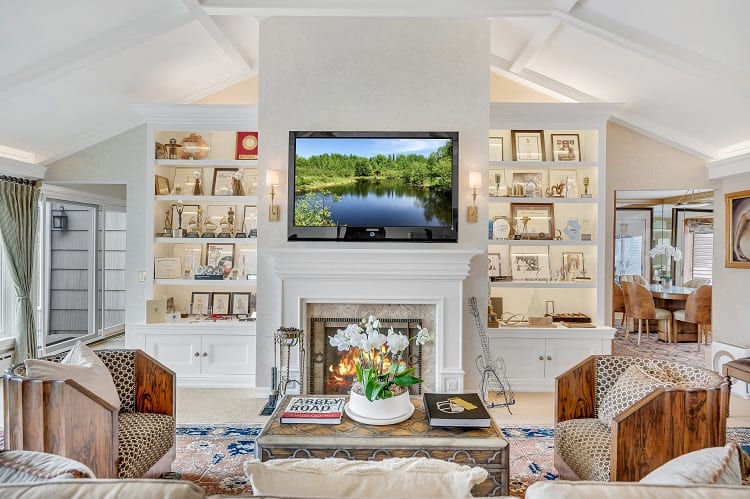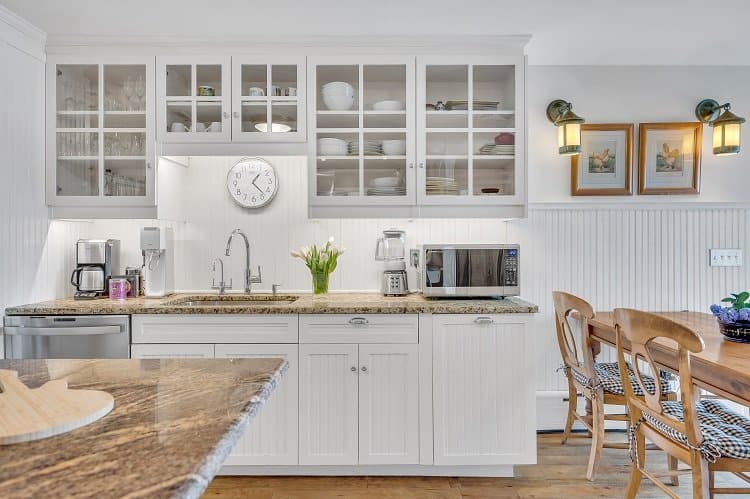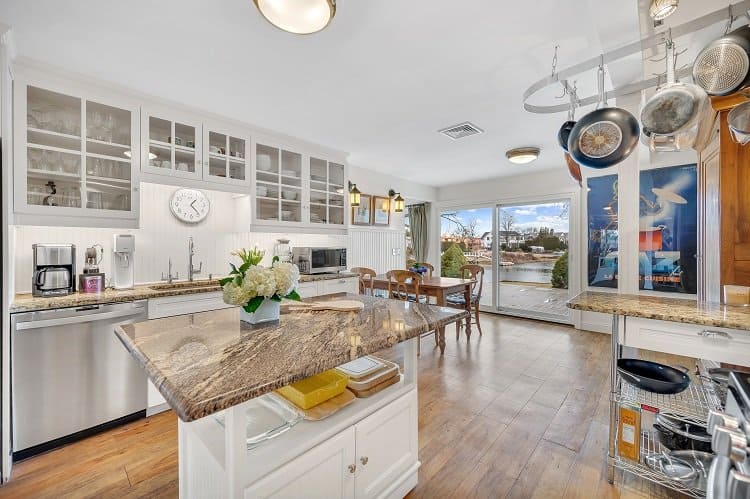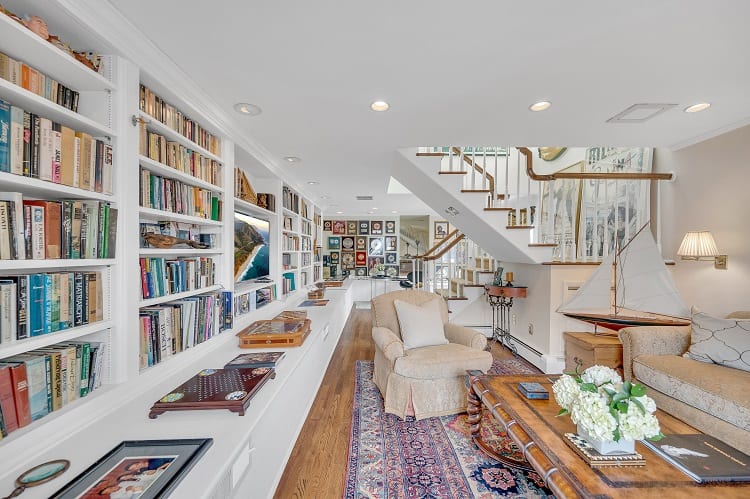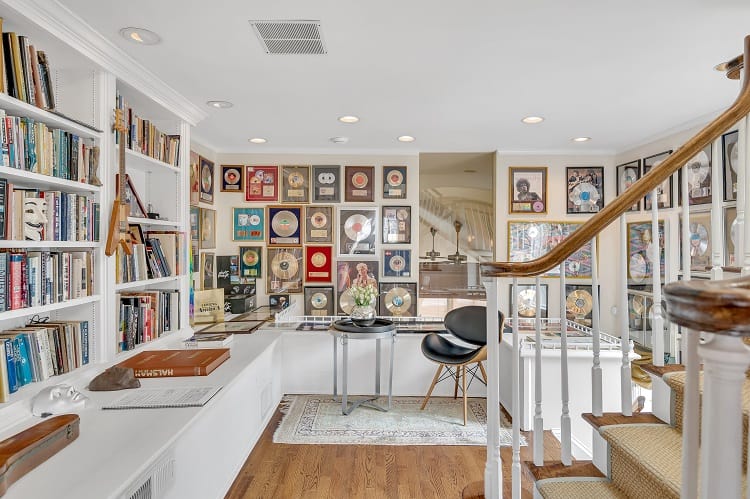 This paired with the enviable waterfront location makes it easy to see how Nile Rodgers was inspired to create hit after hit.
"The property is simply magical. This serene setting of waterfront views is forever changing. One can just imagine the creativity that Nile enjoys," says agent Shelly Tretter Lynch, who holds the listing alongside fellow Compass agent Chris Gugelmann.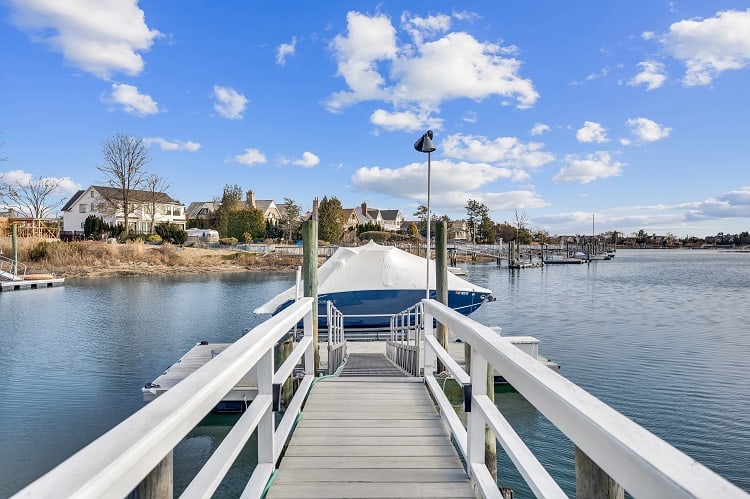 "I have worked with rock stars of all industries but Nile is the literal rock star legend," adds Shelly. And she couldn't be more right.
Nile Rodgers' contribution to music history cannot be overstated.
Back in 1972, he co-founded the band Chic (now known as Nile Rodgers & Chic), which gave us some of the biggest hits of the disco era, including Dance, Dance, Dance (Yowsah, Yowsah, Yowsah) (1977), Everybody Dance (1977), Le Freak (1978), I Want Your Love (1978), Good Times (1979), and My Forbidden Lover (1979).
Many of the band's songs have left a mark on music culture and industry trends — both past and present — with names like Duran Duran, Queen, Blondie, Grandmaster Flash, or The Sugarhill Gang all drawing influence or sampling their songs in their music.
Rodgers later went on to write and produce music for other artists, to great acclaim. Some of his most notable credits include We Are Family for Sister Sledge, Upside Down for Diana Ross, David Bowie's Let's Dance album, Original Sin by INXS, Duran Duran's The Reflex and Notorious, and Madonna's Like a Virgin.
In more recent years, he collaborated with popular artists like Christina Aguilera, Lady Gaga, and Daft Punk — winning three Grammy Awards in 2014 for his work on Daft Punk's album Random Access Memories. He is also a Rock and Roll Hall of Fame inductee.
More stories you might like
Adele Buys Stallone's Mansion, One of the Most Expensive Celebrity Homes in Recent Years
Where Does Tina Turner Live Now? Her Swiss House and $76 Million 'Weekend Retreat'
What Happened to Michael Jackson's Neverland Ranch? A History of the Iconic House
Music Mogul Scooter Braun Buys $65 Million Manse to Call Home Following Split from Wife Yael Cohen