Want Drew Brees as a franchisee? You've got to attract him as a customer first. Brees, the Super Bowl-winning former star quarterback of the New Orleans Saints, is a franchisee, co-owner or investor in a growing number of franchises but in all of them, he says, "I started off as someone who loved these brands as a customer before anything else."
Take Jimmy John's, his first franchise. Brees recalls playing at Purdue University and ordering his favorite Jimmy John's sandwich, the No. 9, no cheese, add hot peppers. "At least three times a week. It got me through college, it helped me graduate," he says. As the story goes, Carl Buergler, Brees' backup quarterback at Purdue, had worked his way up to vice president of operations at Jimmy John's and told him the company was opening up territories in Louisiana.
"So, how did I get into franchising? Because I wanted Jimmy John's three times a week in New Orleans," says Brees, who since 2011 has built his unit count in the brand to 20 throughout several Gulf Coast states.
Exuding energy and with an ever-present smile, Brees poses for photos with the teams from Smalls Sliders and Stretch Zone, two more brands he's involved in as a franchisee and part owner. He's fresh off the stage at the International Franchise Association Convention, where in a Q&A with Smalls Sliders CEO Maria Rivera he recounts a trip 20 years ago to Australia that first got him thinking about franchising.
Having just surfed the waves off Manly Beach in Sidney, "we went to this food truck called Harry's Café de Wheels … it's like an institution in Sydney," he says. "Basically, it's meat pies, these little miniature meat pies that might be stuffed with chicken, curried chicken, beef, peppers, steak. And the way they serve it is, they go mashed potatoes, peas, gravy. I'm telling you; this is the greatest thing ever."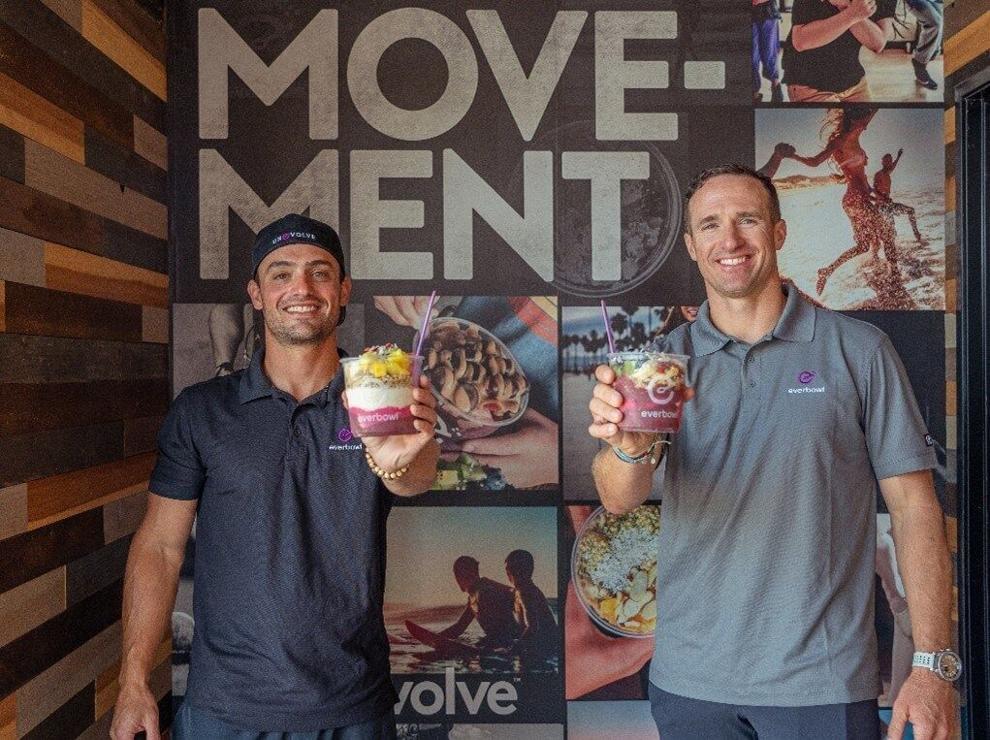 His next thought? "When I get home, I'm going to start a franchise called Manly Pies. It's going to be meat pies, beers on draft, like really simple, just operated out of small space, grab and go." He didn't wind up creating the concept but, he tells the audience in Las Vegas, "it's still on the radar. If any of you steal that idea, you've got to let me know first."
Later, in between bites of a chicken-topped salad—he hasn't had a chance to grab lunch yet—Brees shares his formula for franchise investments and it starts with authenticity.
"Let me give you another example," he says, leaning forward in his chair to talk about Everbowl, the San Diego-based chain serving build-your-own bowls and smoothies. During the early months of the pandemic, when its stores were closed, the brand launched delivery of what it called "Laterbowls," with all the ingredients to make a bowl at home.
"And I'm telling you, we had acai bowls every morning for four months straight," says Brees, who with his family, including wife, Brittany, and their four kids, primarily lives in San Diego. He sought out Everbowl CEO Jeff Fenster and today has agreements to develop 85 locations across Indiana, Louisiana, Michigan, Ohio, Tennessee and Virginia. Two are open so far, on Purdue's campus in West Lafayette, Indiana, and in the Indianapolis suburb of Noblesville.
Like Everbowl, Brees is developing another franchise, Stretch Zone, under Boilermaker Ventures, which he started with friends and former college roommates Ben Smith and Jason Loerzel. Also like Everbowl, Brees was a Stretch Zone customer first.
"I was utilizing Stretch Zone during the latter parts of my career as a way to help me maximize what I was doing in my training and that became a huge part of my recovery," he says. The group has three stretching studios open, in Indiana and New Orleans, with the rights to open more than 15.
In an interview with Franchise Times after the announcement of the deal with Stretch Zone, Loerzel called Brees a hands-on partner. "When Drew jumps into a business, whether it be Jimmy John's or Walk-On's, he's not just the name Drew Brees. He'll be able to sit in the board meeting and hold his own and challenge you," he said.
Founded by Jorden Gold, Stretch Zone has more than 200 locations.
Culture, leadership and unit economics
Walk-On's Sports Bistreaux, based in Baton Rouge, Louisiana, and now with 70 restaurants open, was Brees' second franchise investment, in 2015. He's a co-owner and equity partner in the company and says co-founder Brandon Landry satisfied the second part of his formula: leadership and culture.
"This grit and determination to win, to sacrifice for the team, Brandon exuded that," Brees says.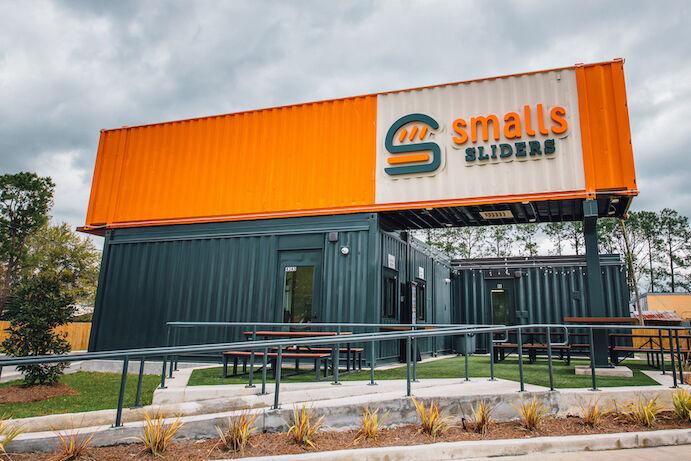 "I think you can feel it," he continues, explaining how he evaluates a company's culture. "The way the team interacts with each other, interacts with the customers." And in a tough labor environment with high turnover, particularly in restaurants, it's incumbent upon leaders to help employees be the best they can be for as long as they're with the company, he adds.
"You need to understand the goals and motivations of the people you work with," he says.
Brees gives a nod to Franworth CEO John Rotche—Brees is a partner and executive board member in the firm—for helping him evaluate the Walk-On's business model. The two met when Brees was attending a franchise session at the University of Michigan's Ross School of Business as part of the school's NFL extended education program.
"I have daily access to the smartest people in the industry," Brees says. "Franworth, it's the best thing to happen to me."
Related: Drew Brees Joins Franworth, Likes 'Gut and Courage' of Franchising
Landry's involvement in another Louisiana franchise, Smalls Sliders, led Brees to back the brand and sign on as a franchisee. Like his other concepts, it also met his third standard: strong unit economics.
"At the end of the day, that's what every franchisee is going to look at," he says. "If all these things are in place, you can weather any storm."
Smalls Sliders has six locations open and, like Walk-On's, counts 10 Point Capital as a private equity investor. Its corporate units do more than $2 million in sales, with a tightly focused menu of cheeseburger sliders, fries and milkshakes prepared in roughly 800-square-foot orange shipping containers.
"Smalls to me is the next In-N-Out Burger, the next Raising Cane's, Chick-fil-A," says Brees, naming brands known for both their popularity and high AUVs.
With just a few forkfuls of salad left, the interview is wrapping up as Brees prepares to hustle to his next engagement. What motivates him to keep such a rigorous schedule when he could be on a surfboard in Australia?
"I love being involved with high achievers," says Brees, who set numerous NFL records during his 20-year playing career. "Going after and trying to be the best at something. That's why I'm partnering with best-in-class brands."