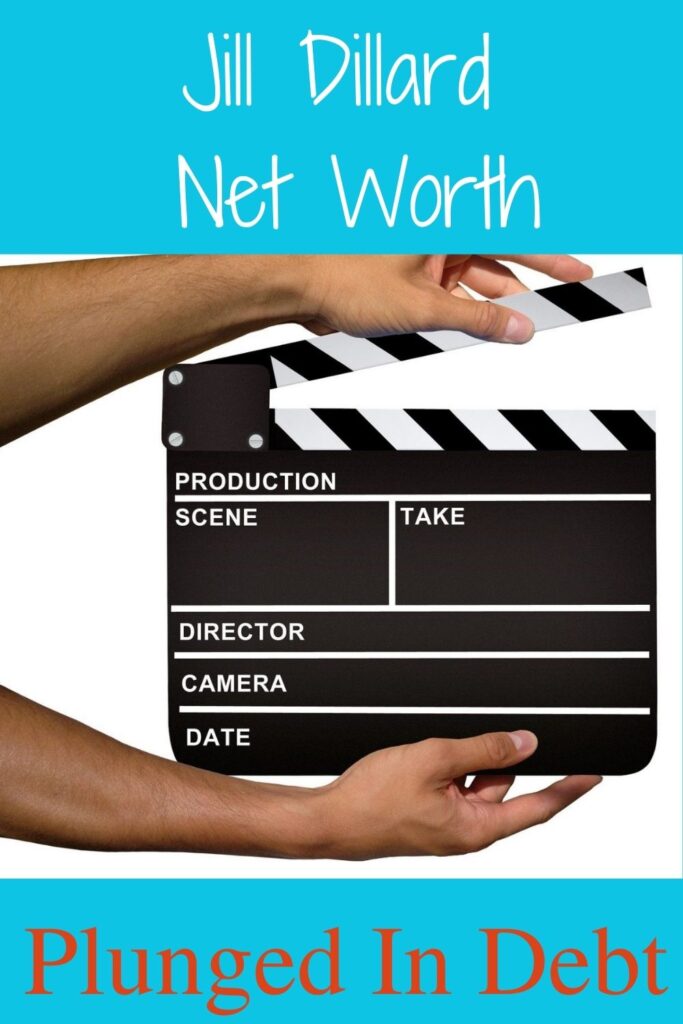 Jill Dillard is one of the Duggar family sisters. If you follow the show, then you know she spent many years on TV with her family. However, she doesn't have an extremely high net worth. How does she earn her money? And what is Jill Dillard Net Worth?
Who Is Jill Dillard?
The Duggar family is a huge family. They began appearing in television documentaries when there were fourteen kids, eventually becoming popular for a reality show that ultimately ended up called "19 and Counting." In our article about Jessa Seewald, one of the family's 19 children, we shared a link to the Duggar family tree. Therefore, we won't recap it all here.
As you can see there, Jessa's sister Jill, born in 1991, is the second-oldest of the Duggar girls, born just before Jessa. They have a couple older brothers and a whole slew of younger brothers and sisters.
Jill's Family
In addition to her family origin, of course, she also now has her own family. Jill Duggar married Derick Dillard in 2014, thus the name change. In April 2015, they had their first child, Israel. About two years later, they had their second son, Samuel. They're expecting their third son in July 2022.
It's been a rough couple of years for the little family in some ways. In fall last year, they experienced a miscarriage of their child River Bliss. So, while the pregnancy is exciting, it's probably also been a little bit scary. It probably doesn't help that the 30-year-old mom and her hubby both tested positive for COVID-19 during the pregnancy.
Josh Dillard Trial
Of course, if you follow the Duggar family celebrity news, then you know that Jill's also had to cope with the situation surrounding brother Josh's criminal behavior. As we shared in our post about Jessa, she and Jill were the first two of four sisters to come forward and share that Josh had molested them when they were younger.
They came forward in 2015, but the process has been a long one. At first, they wanted to just put it behind them. Two years later, they sued the city and others for causing so much emotional distress to them regarding the situation. In 2021, they finally went to trial against Josh himself for their distress. Meanwhile, Josh was convicted for other criminal charges related to possession of child "pornography" (child sex abuse materials).
Jill Dillard Coming Forth About Josh Duggar
Recently, as all of the information about Josh has been coming out, rumors have surfaced that Jill might have actually revealed the abuse to her parents as early as 2003. For example, in a 2014 episode of the family show discussing Jill's upcoming marriage, Josh makes a comment about how Jill is a tattle tale to their parents. Looking back, people now wonder if he's referring to her telling them about the molestation.
Furthermore, a family friend speaking on the stand at Josh's trial, says that Josh revealed he'd been caught by a sibling in the act. She hit him and "ran to their parents." People suspect they're referring to Jill, although he hasn't confirmed this. Regardless, Jill has separated a lot from her family over the years. Like many of her siblings, she chose to eave the primary show about the Duggar family.
Jill Dillard Net Worth and Career
Surely, Jill Dillard earned some money from her appearances on "19 and Counting" (and the earlier iterations of the show.) Of course, we don't know the family dynamics around money earned before the kids turned 18.
Although Jill left the family show, she was a main cast character in the spinoff show "Counting On." The spinoff stars several of the siblings; the earliest episodes were almost exclusively about Jill and Jessa and their families. In fact, there's some overlap between the two shows: "Counting On" started in 2017 and Jill didn't entirely leave "19 and Counting" until 2017.
In 2014, the two girls teamed up with their sisters Jana and Jinger to co-author a book called "Growing Up Duggar." The book did well, so some Jill Dillard net worth surely comes from those sales, as well.
Jill Dillard, Midwife
In 2015, Jill Dillard became a Certified Professional Midwife. That same year, she and her small family spent ten months in Central America doing missionary work, where she presumably put some of her training to use to help others. However, this was likely volunteer work.
Moreover, her related work in the United States came into question and thus was short-lived. A Redbook article explains that when she was in training, her midwife mentor was found responsible for problems in a client's birth. Her license was revoked. Although Jill did her her CPM, the article explains that this is different from (and much easier to get) than a Certified Nursing Midwife license. Regardless, according to that article, Jill stopped working as a midwife.
Dillard Family Blog
Jill Dillard has over 1.7 million Instagram followers. They also have the Dillard Family Blog website. They share recipes, photos, family updates and more. The website is ad-supported, so some of Jill Dillard net worth comes from those efforts as well. Additionally, they have a Dillard Family Official Youtube, which has over 100K followers and more than nine million views.
Financial Challenges
A family blog post celebrates husband Derick's graduation from law school. Therefore, the family's overall net worth will presumably come from his work as a lawyer in the years to come. He worked at various law jobs while attending school. However, law school is expensive, so we aren't sure where this leaves their finances at the current time.
And the family's financial challenges didn't start there. The List explains that Derick has been very open, with Jill's support, about how hard the larger Duggar family's financial choices have been on their growing family. The couple feels like they were prevented from taking advantage of opportunities that could have forwarded them financially. There also seems to have been some argument over Jill's money from her time on the family's show.
What Is Jill Dillard Net Worth?
The List and other sources generally place Jill Dillard net worth at approximately $400,000 – $500,000. The larger Duggar family's net worth is about $4 million. However, when you divide that up between all those kids, it doesn't really amount to so much. Wealthy Genius says that she probably earned somewhere between $25,000 to $75,000 per episode on average for the years that she was on the show. Of course, that's still nothing to sneeze at.
Read More:

Kathryn Vercillo is a professional writer who loves to live a balanced life. She appreciates a good work-life balance. She enjoys balance in her relationships and has worked hard to learn how to balance her finances to allow for a balanced life overall. Although she's only blonde some of the time, she's always striving for total balance. She's excited to share what she's learned with you and to discover more together along the way. Learn more about her at www.kathrynvercillo.com.