Ladies and gentlemen, let us start your engines! 
Three-time NASCAR Cup Series Champion Tony Stewart is selling his dream home in Indiana, lovingly named Hidden Hollow Ranch.
"This is truly my dream home."

NASCAR champion Tony Stewart
Listed at a whopping $30 million, the stunning estate has the potential to be one of the highest sales in the Hoosier State's history. 
And it's easy to see why Tony Stewart's house is a worthy contender to the title of "Indiana's priciest home".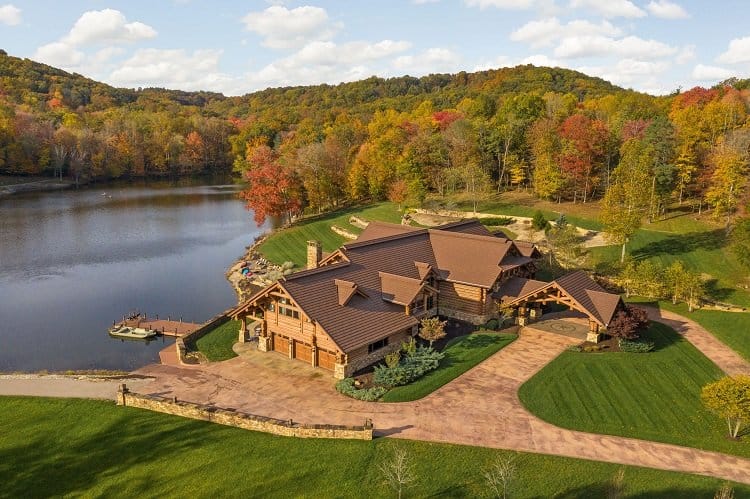 Located in Columbus, IN, Hidden Hollow Ranch is a luxurious log home and hunting preserve located less than an hour from the Indianapolis International Airport.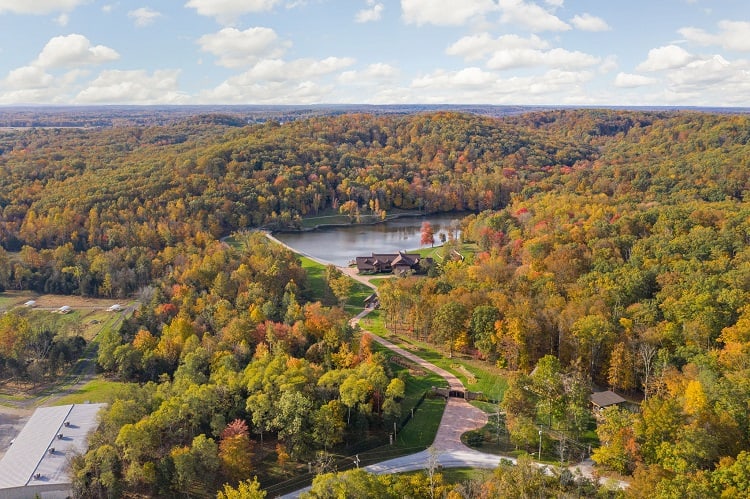 Hold the breaks and continue reading all about this hot new listing out of the great state known for vast farms, steel mills and the Indy 500.
Inside the $30 million log home and hunting preserve
Checkered flags up, this home is a sure-fire win!
The main property boasts an impressive 20,000 square feet of living space, including six bedrooms, eight full baths, and three half baths.
And have we mentioned that it sits on 415 wooded acres of land with a 9-acre stocked lake?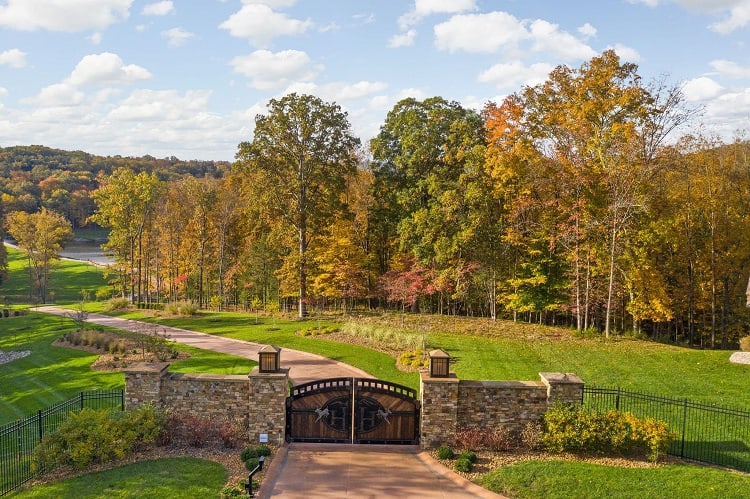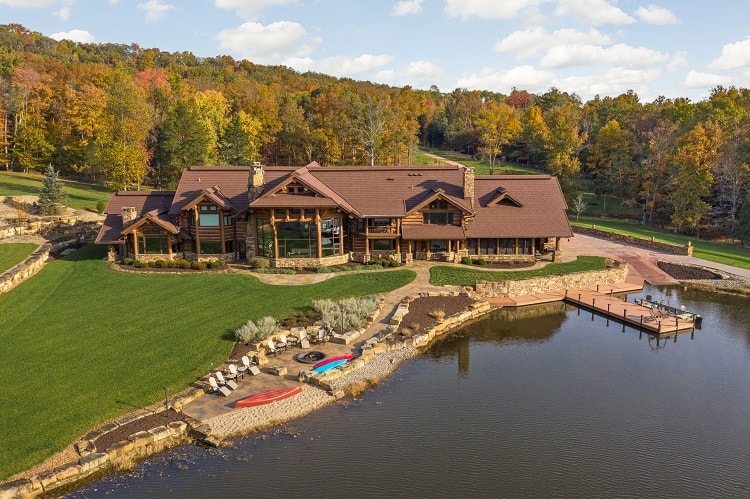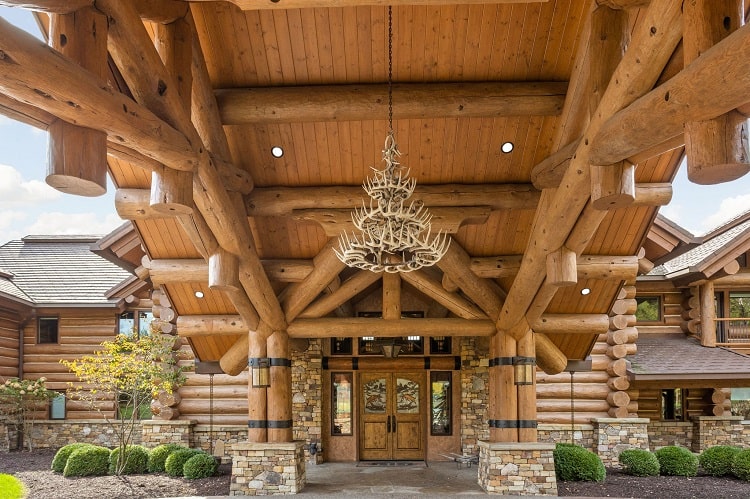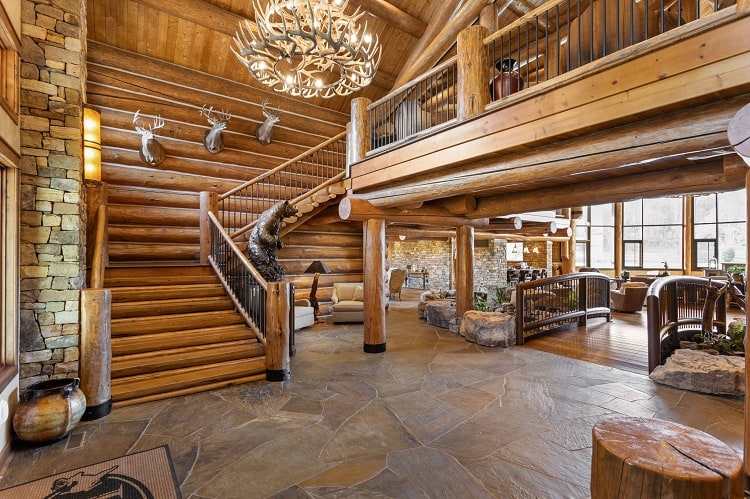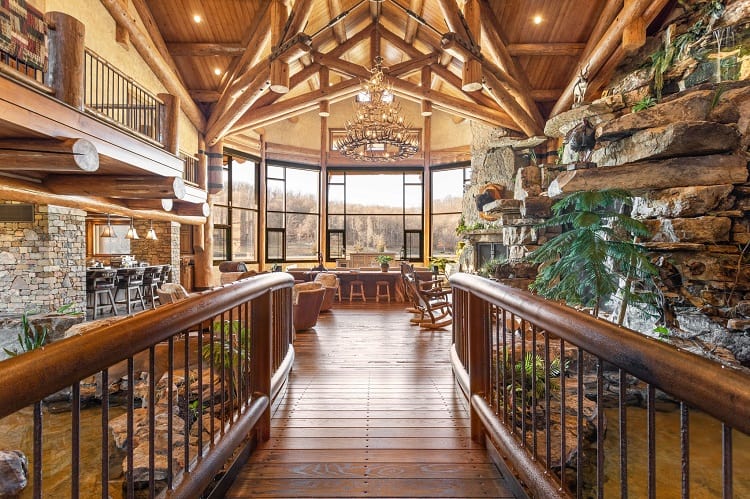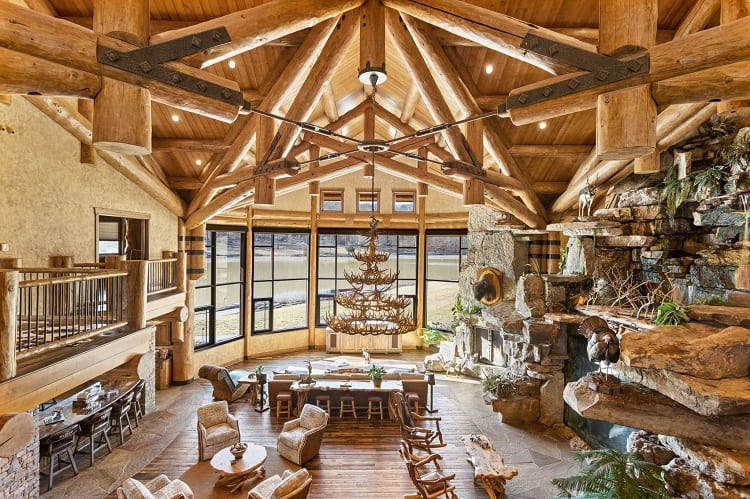 Some of the stand-out amenities include a massive indoor aquarium and a nearly 4,000 square foot guest home. But there's so many of them that's it's hard to pick favorites.
Tony Stewart's house is a 'dream playground for adults'
For many years, the custom compound served as the perfect getaway for Stewart during his down time from the race tracks.
"We enjoyed every square inch of the land here," says Stewart.
"This became my place to get away and relax with my family and friends. The best part is that there is always something to do here. The land is great for hunting and fishing, off-roading, or just sitting on the porch and enjoying the stars at night. It is the perfect blend of entertainment and relaxation." 
Described as the dream playground for adults, the plush property offers everything from a nine-acre stocked lake to an in-home gym, bowling alley, golf simulator and a zoned hunting preserve filled with turkey, deer, and elk.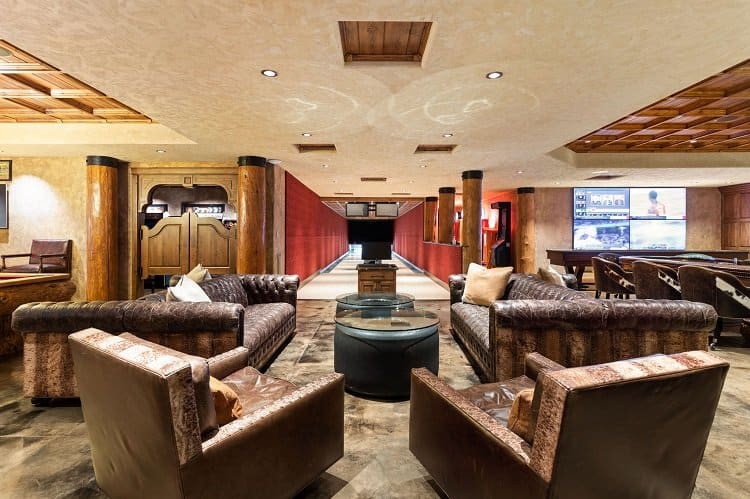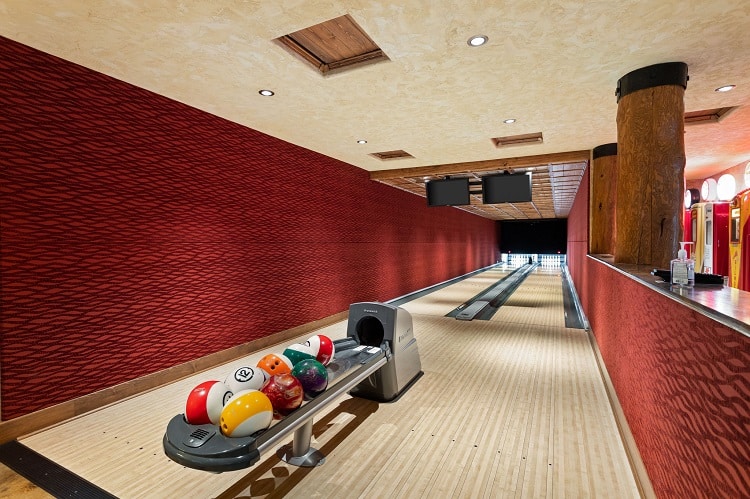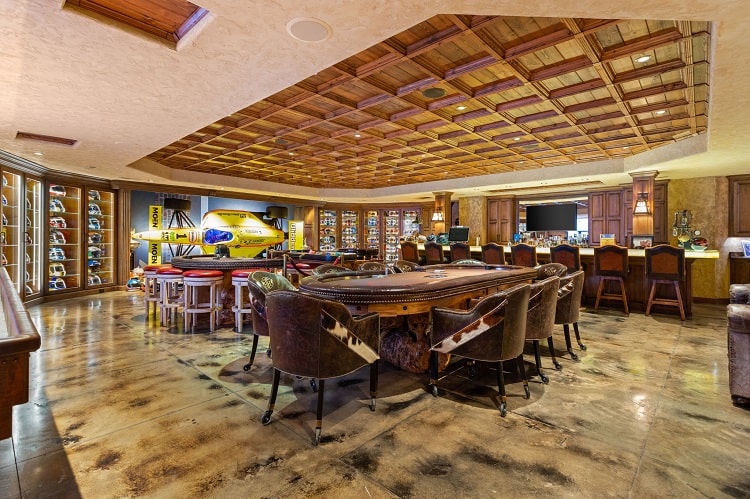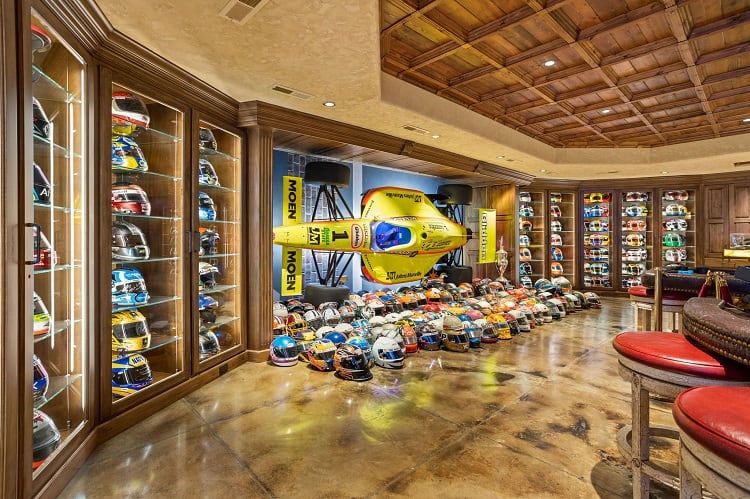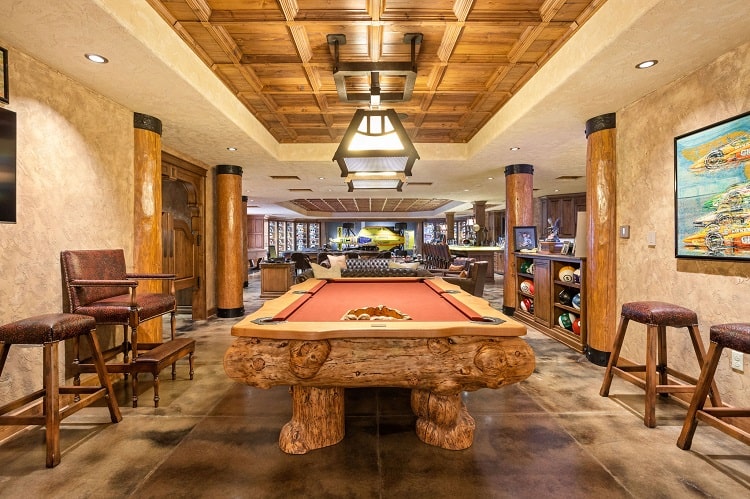 This property is listed exclusively with Carrie Holle of Compass. And despite her years of experience selling beautiful homes, even Carrie is smitten by the NASCAR legend's impressive log home.
"The very first time I visited Hidden Hollow Ranch, I was absolutely floored," Holle shares with Fancy Pants Homes.
She adds: "This one-of-a-kind luxury cabin has everything you could ever imagine, and then some. As I approached the home, an incredible 1,500 gallon stream stocked with koi ran beneath the entryway, cluing me into the many unexpected and luxurious features that I'd soon discover about this property.
This continues indoors with a 8,700 gallon freshwater aquarium in the great room, filled with largemouth bass, bluegill, carp, gar, perch, and crappie. I've never seen anything quite like this." 
The list of impressive and fabulous features continues.
The luxurious log home is built from lodgepole pine sourced from the Northern Rockies, and the meticulously sourced materials continue through to the floors made up of white oak, red hardwood, and stone from Texas.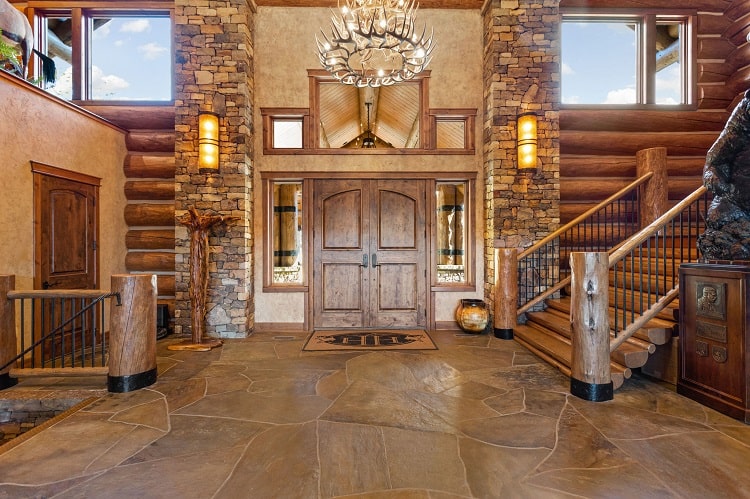 The light fixtures were custom made in Utah, the entryway light fixture was handcrafted in Alaska, and Indiana bedrock was used for the fireplaces in the breakfast room, great room, and screened-in porch, as well as to decorate portions of the exterior.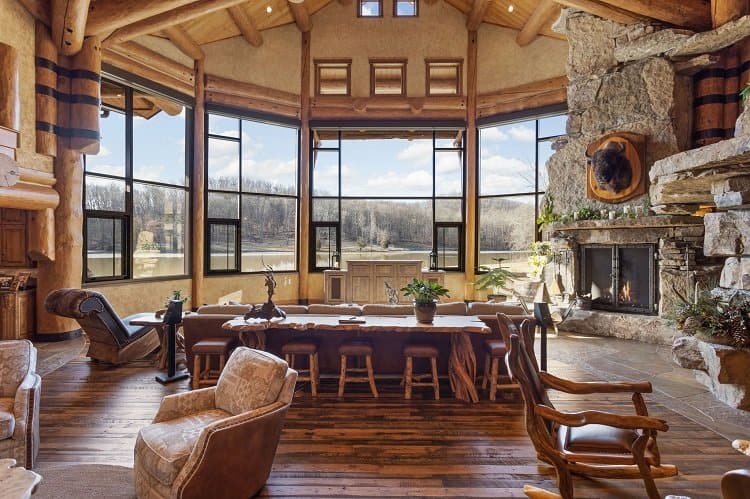 "I really enjoy how the materials ground you in the space, while the home's size and grandeur elevate your excitement," Holle shares.
"With six bedrooms all en suite, eight full bathrooms, six-car garage, 3,500 square-foot guest house, and an enormous workshop, there's an abundance of space to host friends and family for a trip they'll never forget."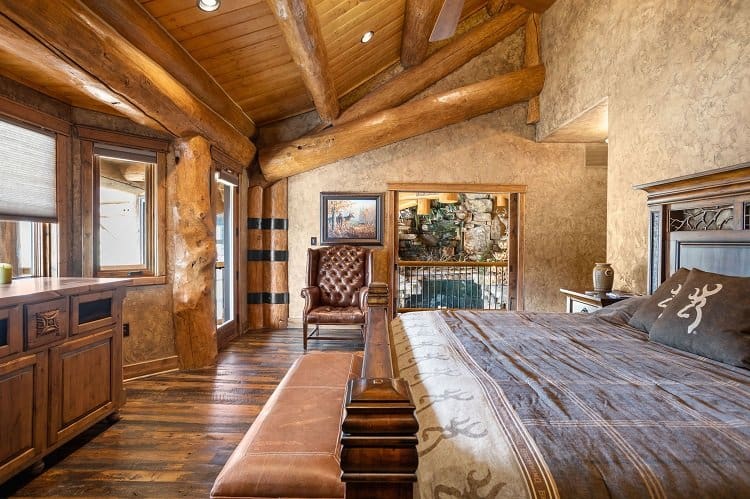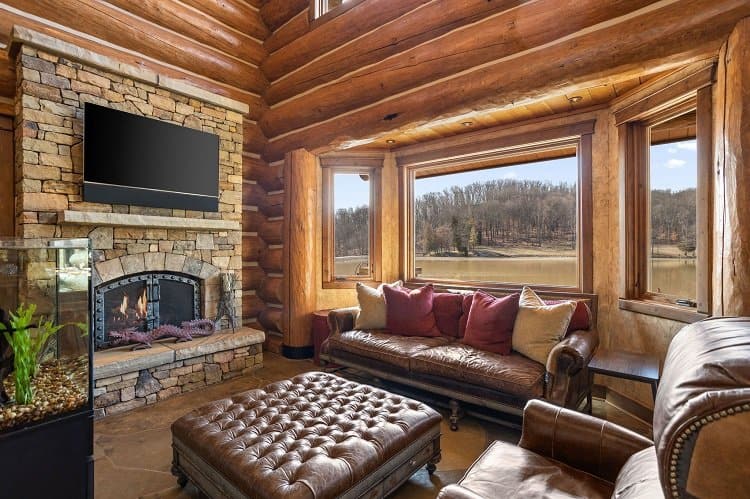 For those of you out there who don't speak NASCAR, Tony Stewart (also known by his nickname, Smoke) is a professional stock car racing driver and three-time NASCAR Cup Series champion.
Stewart, who is now semi-retired, is also the team co-owner of Stewart-Haas Racing, and current co-owner of the Superstar Racing Experience.
He's one of the biggest names in racing, and made history as the first and only driver to win championships in stock cars, Indy cars and open-wheel Midget, Sprint and Silver Crown cars. 
Now, it remains to be seen whether he can also make real estate history with the sale of his Indiana home. Based on what we've seen, it's only a matter of time.
More stories you might like
5 Fabulous Homes of Your Favorite Formula 1 Drivers
Former DreamWorks CEO Jeffrey Katzenberg Sells Beautiful Chalet Outside of Salt Lake City
This Dream Getaway Home is Part of a $220 Million Aspen Ranch
Carmel's 107-Acre Asherwood Estate Sells; New Owner to Build 40 Homes on the Property