When much of the world shut down in 2020, customers who would normally dine in at their favorite restaurants were getting their meals delivered or ordering them to go. In 2021, when consumers felt more comfortable leaving their homes, the takeaway and delivery trends stuck, even in the breakfast category. To accommodate, breakfast franchises amped up to-go options and implemented new concepts.
To capture customers as they turned toward takeaway dining and delivery, IHOP created Flip'd, a restaurant concept geared toward hungry folks on the go.
Flip'd carries breakfast sandwiches, pancake bowls, breakfast burritos and other meals its customers can receive and consume quickly. The new concept is "the latest example of IHOP's ongoing commitment to innovation and to meeting guests' evolving needs," said IHOP President Jay Johns. Flip'd has three locations open: Kansas City, New York City and Silver Springs, Maryland.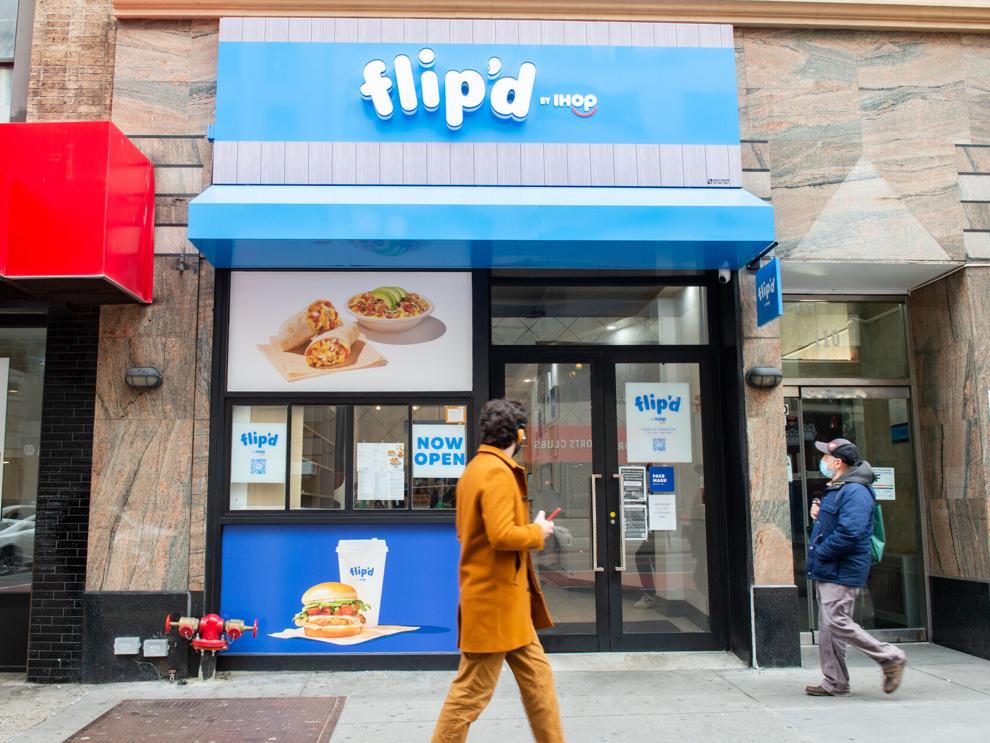 The breakfast sector has rebounded since 2020, when sales plummeted for most concepts serving that daypart. Breakfast franchises on the Franchise Times Top 500 combined for $7.3 billion in sales overall in 2021—a 45.6 percent uptick over 2020.
IHOP landed at No. 46 on the Top 500 list and posted $3.1 billion in system sales in 2021, a jump of 38.6 percent but still short of 2019's $3.5 billion. Every brand in the segment saw growth, with Huckleberry's in the lead with its 116.1 percent increase, followed by Broken Yolk Café at 103.9 percent and Another Broken Egg Café at 74.1 percent. Denny's the second largest in the segment, was up 50.5 percent, to $2.8 billion in system sales, still $59 million short of its pre-pandemic performance.
"One key implementation for IHOP throughout the past two years has been the continued support of off-premise dining options, which have seen significant growth in the restaurant industry," Johns said. "As guests return to restaurants, IHOP continues to meet guests' needs by providing appealing, familiar comfort foods that are portable, delivery-friendly, and convenient."
Off-premises sales at IHOP have almost doubled since 2020, and the brand's menu updates reflect that shift. More than 20 percent of the brand's sales are from to-go orders.
"The latest iterations of IHOP's menu innovations, including the launch of burritos, bowls and hand-crafted melts, can be enjoyed at home, on-the-go, in-restaurant or wherever guests may be," Johns said.
Another Broken Egg Café, which saw sales drop to $80 million in 2020, landed at No. 302 on the Top 500 list with $140 million in sales in 2021. It created a new store design in 2019 dubbed the "New South" prototype. Any new restaurants built since 2019 have this design, and 45 existing cafes have been remodeled.
Historically, Another Broken Egg had a "homey, kind of grandma's house" vibe, and this is the brand's attempt to be more modern, according to CEO Paul Macaluso.
The new design, which involves a lot of white and gray, "just kind of opened up the look and feel of the space," Macaluso said. "So, we removed a lot of the clutter from the walls and things of that nature, as well."
The bar also gets a prominent placement as the brand leans into boozy brunch. This year, alcohol sales are nearing 15 percent of total sales, "which is pretty significant for a restaurant that's only open until 2 o'clock," he said. In 2019, alcohol sales were closer to 10 percent, and in 2015 they were about 5 percent. Macaluso noted the overall sales growth is "definitely a function of the new design, both from the looks and the aesthetics of it, as well as the functionality of it."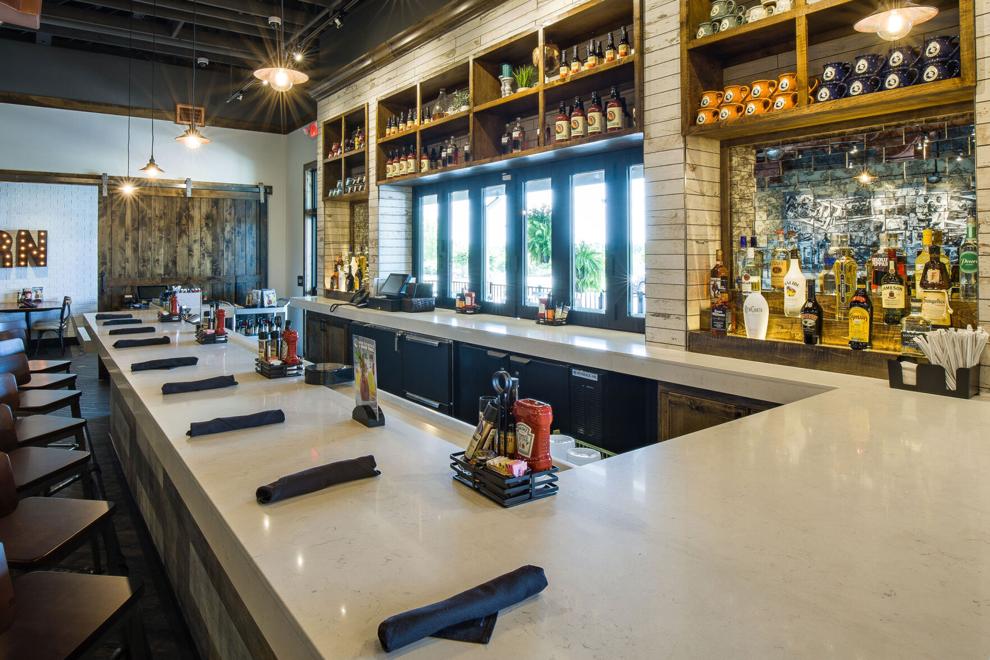 Another Broken Egg's unit count went up by eight and it finished 2021 with 79 locations. "We have a ton of opportunity in existing states and then new states," Macaluso said. "So, we'll see that we have got a real open roadmap for growth. And we think the daypart and the quality of the food are all part of what's going to help to make that happen."