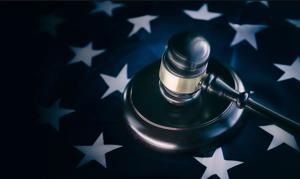 Supporters and critics alike are watching a bill moving through the U.S. House to provide a private right of action for people harmed by violations of the FTC's Franchise Rule. This means individuals could sue regardless of the state they live in.
Jeff Haff, a Dady & Gardner attorney who represents franchisees, is a fan. "The state of the private right of action under the FTC rule is that there isn't one," Haff said. "If you violate the FTC rule as the franchisor, you can walk right into court and say, 'Yes, I admit it, I violated it,' but the court would say there's no private right of action."
Sponsored by Janice Schakowsky, D-Ill., the bill "gives a little teeth to the belief that you should get an accurate and well-made FDD. The fact that I have a quote-unquote right to get an FDD is pretty worthless if I can't sue about it. The only other remedy I would have is to turn it over to the FTC to seek enforcement," a long shot, Haff said.
The International Franchise Association is against the bill, calling it "a needless solution that is redundant of state fraud statues and has no support among major organizations that represent franchise owners."
The IFA called the bill an "ironic proposal" because "as the franchising community emerges from the pandemic, franchisee satisfaction has never been higher." It cited "our friends at Franchise Business Review and their soon-to-be released Franchise Industry Report 2022, where they measure franchisee satisfaction." The report said 88 percent of franchisees surveyed enjoy operating their business, and 86 percent enjoy being part of their franchise organizations," among other feelings.
Keith Miller, principal at Franchisee Advocacy Consulting and a supporter of the bill, scoffed at the report cited by the IFA. "Funny, I never knew franchisees were happier than ever. I also laugh that it's not needed because it's already in state law. Not all states, including California, give you a private right of action," he wrote via email.
"Finally, here are the organizations that had endorsed the bill prior to introduction, yet IFA said there was no major support from franchisees organizations," he wrote, listing 17 organizations including franchisee associations for Dunkin' Donuts, Massage Envy, Batteries Plus, Little Caesars, Tutor Doctors, Meineke, 7-Eleven, Subway and more.
Read here about new regulatory actions aimed at franchising at the state and federal levels.