Delivery, carryout, curbside pickup—consumers ordered pizza every which way in 2021, spreading their love across all 14 Franchise Times Top 500 concepts competing for a share of the fast-growing off-premises pizza segment. Just when it looked like 2020 would be a high-water mark, a 9.6 percent overall increase sent sales for the segment soaring to $43.5 billion.
No. 6 Domino's continues to reign as the largest pizza player. Even amid delivery driver shortages it piled on more than $1.6 billion in sales to hit $17.8 billion from 18,848 global units, according to the Franchise Times Top 500, an annual ranking of the 500 largest U.S.-based franchise systems by global systemwide sales. No. 13 Pizza Hut added a billion dollars in system sales in 2021, making back and then some the $945 million drop it saw in 2020. It finished the year with $12.9 billion in sales and grew its unit count by 742.
Little Caesars came in next, with systemwide sales of $4.9 billion, while Papa John's gained ground, growing 14.2 percent, to $4.7 billion.
No. 101 Marco's Pizza is approaching the billion dollar-mark, and President Tony Libardi said national advertising and digital sales both played a big role. "As the fifth largest pizza chain, we don't have the share of voice that some of our competitors do," he said, but a 30-week national TV campaign helped change that as the company highlighted its Pepperoni Magnifico pizza and pushed delivery messaging.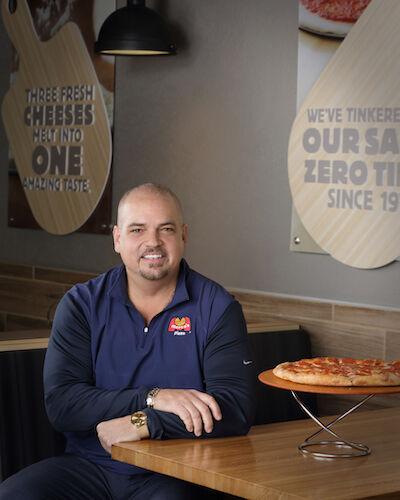 Marco's Pizza grew system sales 18.5 percent, to $956 billion, in 2021 from 1,059 locations. In its third year with an app, 13 percent of sales came through that channel, noted Libardi, as digital sales overall hit 62 percent. "And we have an objective to get to that 80 percent number," he said. Networking and referral programs, meanwhile, were effective on the labor front, and third-party delivery helped alleviate some pressure while also driving incremental sales.
"We see third party as a great partner for us. It really is a different customer for us," Libardi said. Profitability at the unit level has been challenging, he acknowledged, with inflation bringing double-digit increases on cost of goods.
"But growing top line sales helps with that. And we've got a pretty solid food management platform and solid labor management platform. The teams do a great job of managing the pennies within the four walls."
At Donatos Pizza, which grew sales 18.2 percent, CEO Tom Krouse said a variety of "healthful choices" such as salads or cauliflower crust pizza broadened the concept's appeal. Donatos, ranked No. 225, had system sales of $261 million in 2021.
"Our average check grew quite sizably because we could serve the whole family," said Krouse of the roughly $4 bump in average ticket. "And digital orders have an even higher average check." The brand's partnership with Red Robin—Donatos Pizza is on the menu at nearly 200 Red Robins—is showing "very solid results," he added, and plans are to expand into more company stores.
Dine-in pizza segment still recovering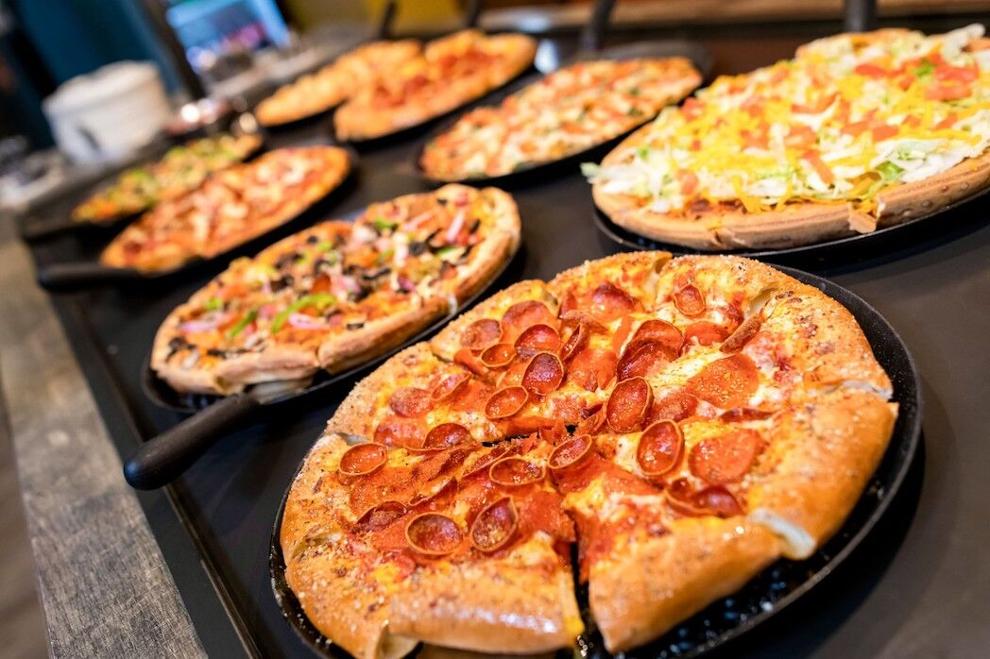 The dine-in pizza segment lost some major ground in 2020, to the tune of about $400 million. While its 12.4 percent increase in 2021 is a positive sign, companies are still working to recover following a year-plus of COVID-related business restrictions and a shift to add or improve digital sales channels.
The performance of No. 217 Pizza Ranch, the group's Top 500 percentage sales growth leader at 48.1 percent, is notable as the concept's buffet model meant it was especially hard hit during the pandemic. Sales fell to $189 million in 2020, but it made back the loss and then some last year, reaching $279 million from 213 units. Jon Moss, chief brand officer, said an emphasis on safety and cleanliness continued in 2021 as customers began returning to restaurants and to its FunZone arcades.
"Pizza Ranch is a very family friendly restaurant, so it's giving our guests another reason to come in," Moss said of the arcades in 53 of its locations. Supply chain issues meant Pizza Ranch dialed back its limited time pizzas to focus on "giving guests their favorites," while a partnership with the Midwest Dairy Association to introduce take-and-bake breakfast pizzas took off.
"They went over so well, in fact, that we had to bring in an outside supplier to help provide those products," he said. An emphasis on best-sellers also helped reduce food waste and lower costs. "The most expensive item on the buffet is food that is taken and not eaten," Moss added.
At No. 110 Boston Pizza, a company with 94 percent of its 429 units located in Canada, President Jeff Melnick said dine-in sales are exceeding pre-pandemic levels, but "where it's soft is our late-night business. It's just starting to come back. And lunch is still soft."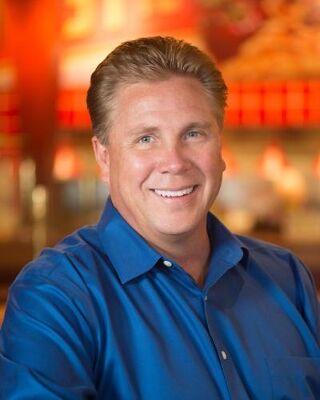 The company grew sales 7.2 percent in 2021, to an estimated $895 million, still below its 2019 total of $1.2 billion. Boston Pizza "had a great run on a Korean barbecue pizza and our Shrimp On Fire did really well for us," Melnick said, as the brand also brought in some new handhelds and shareables that hold up well during delivery.
Like others in the segment, Boston Pizza leaned into third-party delivery during the pandemic, but Melnick called it a "double-edged sword" because while guests love it, the commission fees charged by service providers cut into the bottom line. "Quite frankly, profitability is much greater when we can get them into the restaurant," he said.
On the development front, Melnick said Boston Pizza signed 11 new deals in the last 18 months and there is also a "big opportunity" to work with hotel operators to open restaurants on their properties. The brand is working with Marriott, Wyndham and Holiday Inn, and so far two restaurants are open under the partnership with four under construction.
"They don't have to do their food and beverage anymore, which was a loss leader for them," said Melnick of the appeal for hotel operators. The restaurants have their own entrances, are branded as Boston Pizza and attract customers who aren't hotel guests, he said.