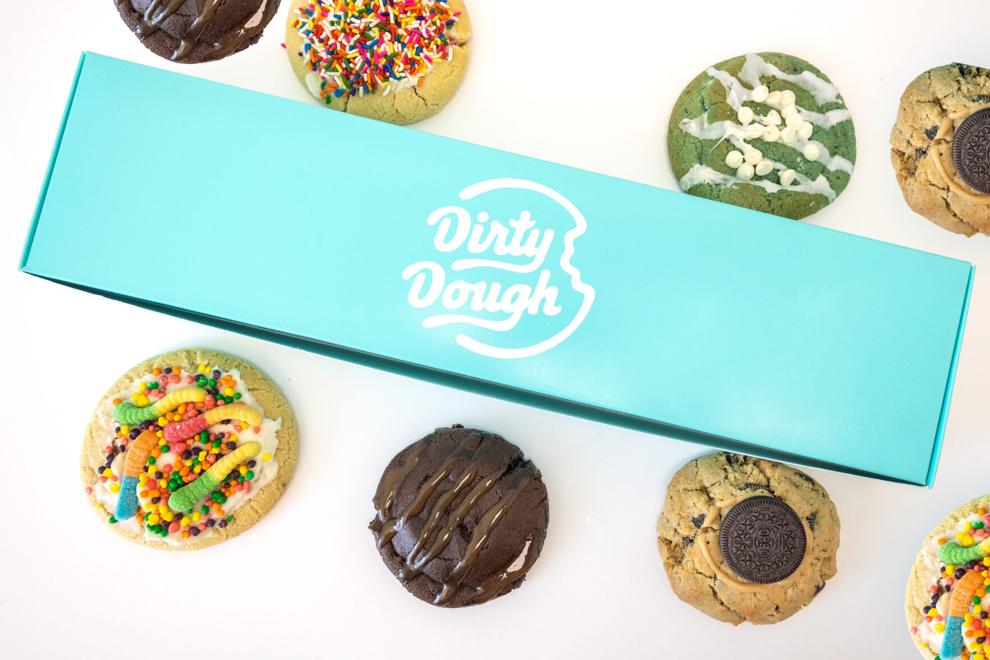 As hashtags like "#UtahCookieWars" and aesthetically pleasing, post-worthy cookies fill up social media feeds, companies touting their freshly made cookies are franchising and looking to become the next big thing.
Chip Cookies, which boasts about being the original cookie delivery company, launched outside Salt Lake City in 2016, a year before popular chain Crumbl Cookies was founded just 40 minutes away in Lindon, Utah. (One could argue the actual original was Insomnia Cookies, which started in 2003 in a college dorm room, but the brand no longer franchises.)
Chip Cookies traces its origins to co-founder Sarah Wilson's pregnancy craving. Living in Los Angeles and pregnant with her first child, she found herself with late-night hankerings for fresh-out-the-oven chocolate chip cookies, and she asked her husband, Sean, to get her some. The only problem was a lack of options.
"I think after about the tenth time, Sean said, 'You know, why isn't there a business that does this, that you can get a warm, fresh cookie delivered to your door?'" Sarah said. It wasn't until after she had the baby that they decided to give the business idea a serious shot, and they opened their doors in November 2016.
Chip Cookies has 11 stores open and began franchising earlier this year, with an investment range of $200,000 to $400,000. The Wilsons have spent their five years in business building operational support to prepare for the growth they aim to have from franchising, Sarah said. The brand's loyal following will help, too.
"People know us. When we started, we only sold one cookie on our menu. We had lines around the block because they loved our product," Sean said.
Sean loves the classic O.G. Chip (a traditional chocolate chip cookie), but Sarah's favorite is the Biscoff Chip, baked with Biscoff cookies and a cookie butter filling. The chain offers three standards—O.G., Biscoff and Sugar—plus a rotating weekly flavor.
Cookie Plug is another concept to launch its franchise program this year. The hip-hop themed, California-based brand advertises its cookies as "fat, thicc, and bomb AF." The brand has 23 corporate locations and another two franchised units, which opened in September.
Founder Erik Martinez has huge growth aspirations, with 10 more stores slated to open this year and agreements signed for several dozen. The first two franchise locations opened "seamlessly," Martinez said. The average unit volume at its corporate-owned locations hovers around $700,000.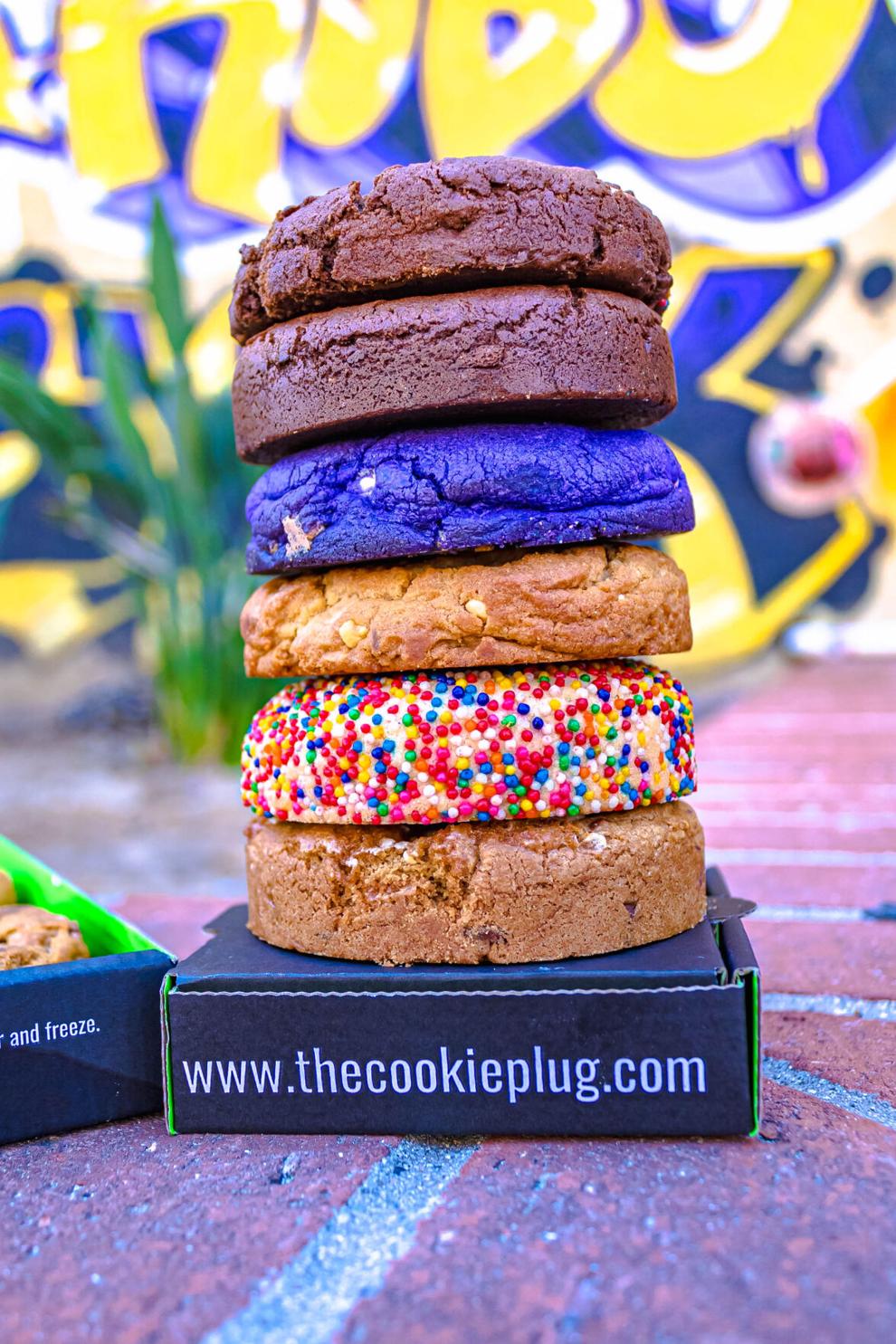 Martinez wanted his business to reflect who he is, and he's a big fan of hip hop from the '80s and '90s, hence the theme for the stores. "I'm like, 'Hey, if we're gonna do it, we might as well make it cool,'" he said. "Since I'm really into hip hop and rap music, let's add graffiti. Let's go that route. So that's what we did."
Cookie Plug centralizes its production to ensure a consistent product is served. Cookies offered include Bam Bam, made with fruity cereal, and Martinez' favorite, the Nutty O.G., baked with chocolate chips and walnuts.
"Some of our competitors, you see dozens and dozens of people working at one time, they have equipment that costs hundreds of thousands of dollars," he said. "We don't need any of that, because we're centralized production, which also lends its hand to consistency."
The investment required to open a Cookie Plug franchise ranges from $94,450 to $158,300.
Arizona-based Dirty Dough, which makes filled cookies, also centralizes its production to lower costs and maintain consistency. Owner [MOU1] Bennett Maxwell's favorite is the Raspberry Toaster Tart, a sugar cookie with raspberry jam filling. The brand serves a few classics with a rotating weekly flavor.
Dirty Dough has five stores open along with two mobile franchises. The brand has agreements signed for an additional 193 stores that have yet to open. Internally, Maxwell said he hired experienced team members to support growth.
"So, it's really just hiring the best people that have been there done that," Maxwell said. "We're trying to hire to where we want to go rather than where we're at."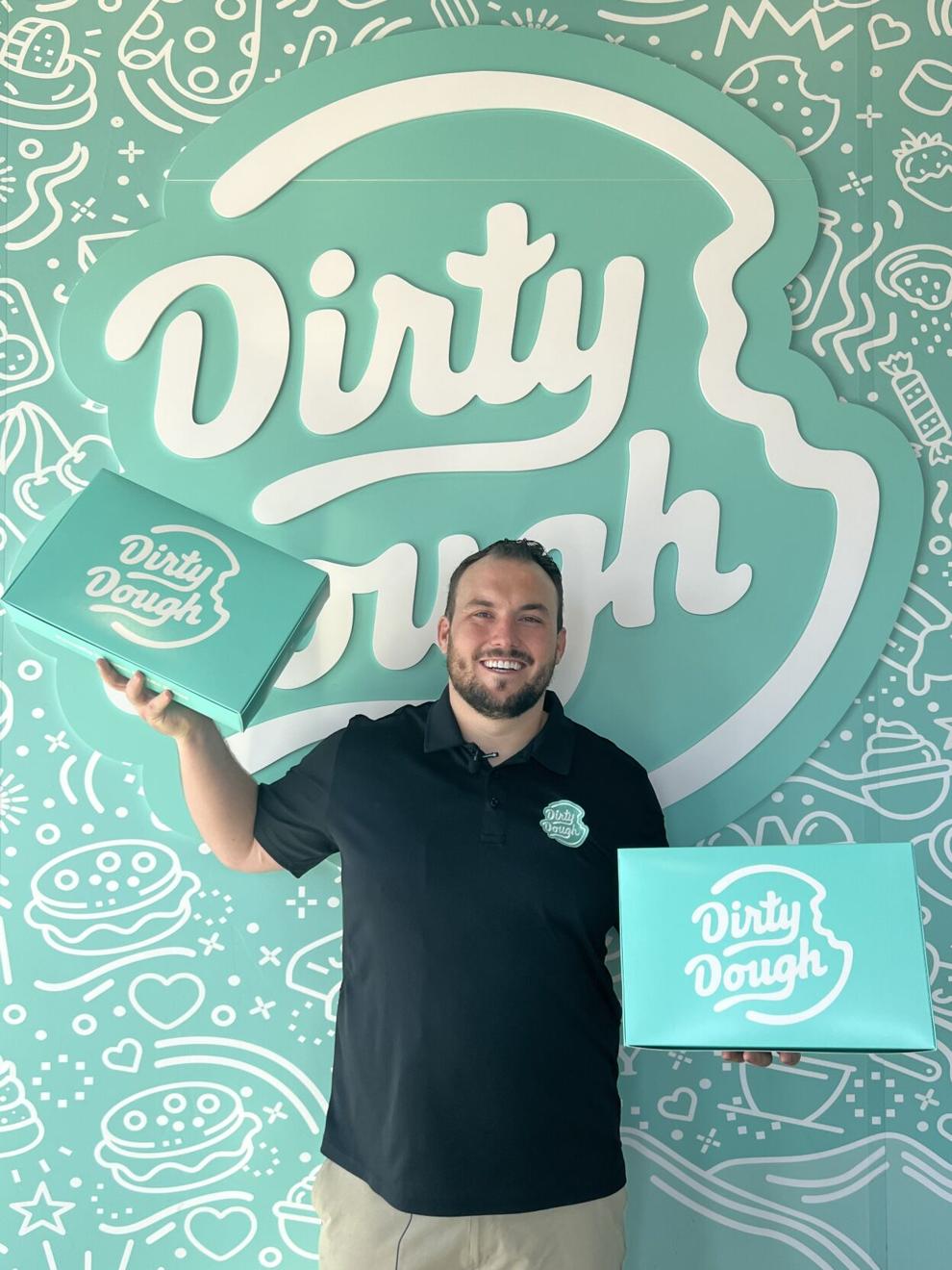 "We're in the gourmet cookie market, so we're competing more with" stores like Crumbl, Maxwell said. "And there's a few other companies like that, but what we're doing is much different" because production costs are a lot lower than competitors.
Dirty Dough, which has an investment range of $160,600 to $385,000, is looking for experienced franchisees to join its team, but baking experience isn't required.
In addition to attracting franchisees, Dirty Dough has drawn the attention—and legal ire—of Crumbl Cookies, which in a lawsuit is alleging Dirty Dough stole trade secrets from an internal database. "An ex-employee has turned over at least 643.7 MB of information that Dirty Dough had in their possession," wrote Crumbl CEO Jason McGowan in LinkedIn post. The information, he wrote, includes recipes and training videos, among other items.  Crumbl, ranked No. 235 on the Franchise Times Top 500, had estimated sales of $250 million in 2021.
Maxwell called the lawsuit "the biggest joke" he's ever heard. They have "literally nothing," he said. "It's just a false claim. And they're gonna have to own up to it because I'm gonna release it publicly. I just have to wait for the courts to allow us to do so."
Maxwell posted a series of explanations and rants on LinkedIn regarding the lawsuit, in which he says "Anyone with eyes and/or a mouth can see and taste that our cookies are made from very different recipes."
The lawsuit, filed this spring, sparked a marketing campaign on Dirty Dough's end, including a billboard reading, "Cookies so good, we're being sued!" and some parody videos depicting what the Crumbl boardroom looked like when execs decided to sue Dirty Dough.
Continue to follow Franchise Times for more on this lawsuit.