A contest of rivalry between two or more contestants is referred to as a competition. Competition in business and marketing refers to a situation in which one company attempts to outperform another. Companies compete against one another in order to boost sales, raise revenues, and acquire market share.
Price, quality, design, sales, location, marketing, and other factors are all factors in their competition. The way a company markets its products or services can help it stand out from the competition by showcasing its higher total value. Many companies spend a significant amount of money on marketing to ensure that their products and services are competitive.
What does the term "Competition" in the Marketing Field mean?
Marketing Competition is a battle between businesses that sell similar goods and services for achieving the goal of revenue, profit, and market share expansion. The marketing battle drives businesses to use the four components of the marketing mix, commonly known as the four P's, to improve sales volume.
The four components are product, place, promotion, and price. Understanding and comprehending your business rivals is essential to developing a successful marketing plan. If you don't know your competitor's strengths and shortcomings, it's probable that another company will enter the scene and provide a competitive advantage, such as reduced pricing or value-added features. Identifying your competitors and being educated about their products and services is critical to a company's survival in the business competition.
Five Types of Competitors
Before launching a marketing plan, you need to identify your competitors. There are five types of competitors: direct, indirect, potential, future, and replacement.
Direct Competitors
Direct competitors are businesses that compete directly for your consumers and market share. For example, if you are a food hawker in your residential area, your direct competitors are other food hawkers in the same residential area. As a result, direct competitors are the first thing that comes to mind for most new entrepreneurs when thinking about their marketing competition in selling similar products or services.
Indirect Competitors
Indirect competitors are businesses that compete in the same industry but offer distinct products and services. The most significant example is the distinction between a world-class hotel chef and a local food hawker. They are offering comparable services, but their target markets are completely different.
Potential Competitors
Potential competitors are those that do the same thing as you and target the same kind of clients, but don't sell in your market region and aren't likely to do so in the future. If they decide to join your industry in the future, they might be your rivals, but either they lack the good infrastructure or have chosen to ignore your region. For instance, a potential rival would be a residential food hawker in another city.
Future Competitors
Future competitors are similar to potential competitors in that they are more prepared and likely to enter your market. This might be a larger national corporation that has yet to join your local market. Consider them to represent potential and direct competition.
Replacement Competitors
Replacement competitors are those that offer a solution that addresses the same problems as yours but in a different way. If the problems you address with your firm can be solved in more than one method, you may have a replacement competition. For example, 99speedmart is a replacement competitor for traditional grocery stores that provides daily supplies to residents.
Types of Marketing Strategies
Marketing campaigns are an excellent approach to connecting with your audiences, clients and prospects. A creative marketing plan is vital for drawing new audiences and keeping current active members using your products or services. Marketing campaigns along with interactive competitions create a perfect opportunity for consumers to interact with your product.
Below are the types of marketing strategies:
Special Festival Celebrations
Special festival celebrations are held in response to certain events that happen throughout the year, such as holidays or special celebrations. Special festivals such as Christmas and Valentine's day are opportunities to host special contests to attract public attention while spreading the business's core value to potential target audiences.
Social Media Polls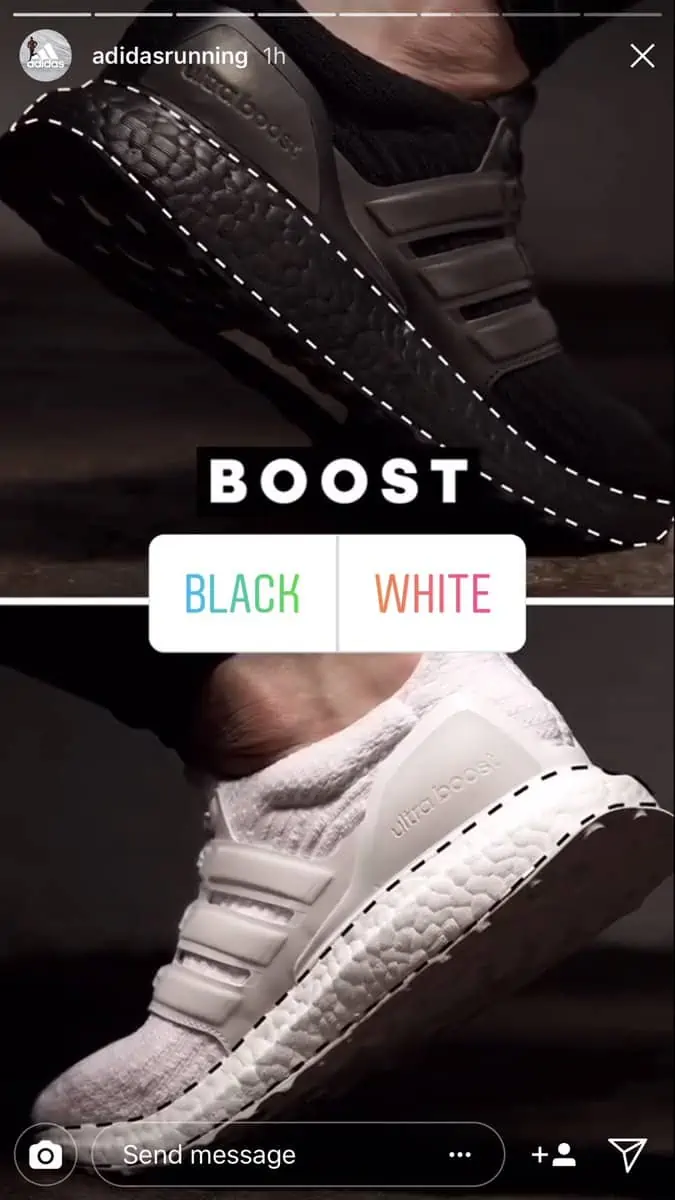 You may create polls on your social media pages for giving your consumers various alternatives from which to pick. This is a wonderful way to gather your clients' favour by presenting simple multiple-choice questions in exchange for a gift. This form of contest may be matched with a "giveaways" option, in which contestants can choose from a list of rewards, making it a useful market research tool. Through this approach, you may understand the demand of the market and strengthen the engagement with your client.
Special Giveaways 
Special giveaways are a popular contest marketing option. You may offer limited-edition merchandise for special events to your consumers. This is a way to enhance engagement and possibly purchases in the future. It is important to develop and maintain a simple and essential requirement for obtaining your special giveaways. At the same time, you may utilize digital tools such as e-mail, Facebook, Instagram and Tik Tok to promote your special giveaways event.
Quiz or Trivia Contests 
Quiz or Trivia contests are an interesting marketing strategy to engage with your client. You may host an online trivia contest related to your product information on social media platforms. Your clients have a chance to join the contest and win their preferable products. You may also utilize this sort of contest to learn more about your clients' understanding of particular brand-related topics.
A hashtags campaign is the latest marketing strategy to engage your products or services with consumers. A creative hashtag slogan may lead your brand to become a trend and viral on social media. For instance, "Impossible is Nothing" from Adidas company is a successful advertising slogan in marketing competition.
Hashtags campaigns encourage audiences to apply the brand hashtags when uploading their own images with brand items on social media platforms, and they are particularly effective at fostering user-generated content. Hashtags campaigns may categorize user content that is related to a brand's products and recommend it to users who are interested.
Membership
A membership system is a good marketing approach to establish strong engagement with your consumers. Members have the privilege to get special benefits in the form of perks, services, and access as part of their membership. Great membership rewards system that can help you to attract new potential audiences, keep existing members engaged and call back former consumers.
A great membership system is a good chance to establish a good networking community. Members join your organization to experience a feeling of belonging and meet people with the same interest and discuss their product experiences on your product.
Furthermore, membership rewards are an attractive marketing strategy to stand out from a competitive marketing competition. Your members may feel valued and appreciated if you provide a gift reward system. It's a wonderful opportunity to express gratitude for their commitment and loyalty. Not only that, this is a great way to promote your brand image to the market by using membership promotion.
Advantages of Marketing Competition
A successful marketing competition may enhance brand awareness, promote your products and services, conduct market research, and add new leads to your pipeline. Marketing competition is a typical marketing strategy utilized by businesses to acquire new customers and strengthen engagement with old customers.
They can also help to promote a company's goods and services. Marketing competition is an excellent method to advertise your company, enhance customer contact, and collect data for market research.
Enhance Brand Awareness
A good branding strategy is a wonderful way to drive brand awareness and establish close relationships with your consumers. It provides an interesting and interactive way for people to engage with your products. Contests may help you drive lots of user-generated content and creative advertising approach on social media platforms. This is vital for brand promotion in the marketplace when your target consumers are also your advertising partners.
Analysis Audience Market
Contests marketing is a great way for understanding further details about your consumer base. They enable you to acquire a large amount of useful data about audiences on a large scale. You may gather consumers' personal information such as email addresses and contact information through your marketing campaigns.
At the same time, you may utilize different digital technologies as a tool to examine market trends and interact with your target audiences to better understand demand and preferences.
Reduce Marketing Costs
Online marketing strategies have big potential value compared to other marketing approaches. The cost of using a digital marketing plan can save lots of hidden marketing expenses such as transportation and location rental fees. You may typically enhance your brand awareness and value by paying a modest price to receive a lot of high-quality brand recognition. At the expense of a single reward or online celebration giveaways, you may receive a good market response from your consumers without spending a high cost to host a physical event.
Establish Your Fan Base
The social media fan community is the key element to winning in the marketing competition. New media platforms have become the main battlefield of different businesses to develop their potential targeted audiences.
Creating an attractive social media campaign that is easy to join may result in a large increase in social media followers, likes, and engagement. Furthermore, a social media insight tool can help you to gather vital clients data to assist you to expand your fan base on social media platforms in the future.
Strengthen Audience Engagement
Marketing campaigns are an excellent way to increase audience interest in your products. The goal of marketing tactics like hashtag campaigns and membership is to retain and enhance the relationship between your business and your customers.
A smart hashtags campaign may encourage individuals to create a lot of user-generated content, which can enhance consumers engagement and boost your company to become viral on social media.
Conclusion
Good marketing tactics are vital to stand out from a marketing competition. You will need to invest a lot of effort to develop an innovative and attractive marketing strategy. You must examine a few essential components during the pre-launch stage to ensure that your marketing strategy matches your product, such as objectives, audience demographics, kind of marketing approach, set targets, KPIs, and prepare special giveaways to your followers. A good marketing contest may leave a lasting impression on customers and increase your brand's influence in the market.
References
Understanding the meaning of Marketing Competition