Knowing which franchises, are a threat to your franchise growth and development requires diligence and having the proper information. No franchise program is so unique it is impervious to competition.
The Most Successful Franchises Know Their Competitors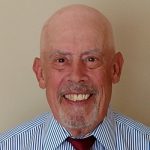 By Ed Teixeira
VP Franchise Grade, Author, MA Economics, Industry Partner Stony Brook U. and member of Advisory Board Pace U. Lubin School of Business.
A sign of a successful franchise system is knowing your competitor's franchise offering. When speaking with top performing franchisor executives regarding their success, a common response was how well they knew their competitors. This knowledge was the result of hard work on the part of the franchisor and its franchisees. It means that each competitor is carefully analyzed which identifies their strengths and weaknesses from a competitive standpoint. It requires knowing how the key components of your competitor's FDD compares to your FDD.
Knowing which franchises, are a threat to your franchise growth and development requires diligence and having the proper information. No franchise program is so unique it is impervious to competition.
The most effective and productive way to know how your franchise compares to competitors is to use data from Franchise Grade. There are two types of competitors that franchisors should know: direct competitors; who represent franchises in their own business segment and indirect competitors; which represent franchises in a related segment. For example, among children's franchises, children's fitness and enrichment programs could represent direct and indirect competitors of each other.
The first step towards knowing your competitors is to identify franchises that most closely compare to yours. You can do an analysis of their FDD's which is time-consuming or use our website to search our index of thousands of franchise systems, all indexed and analyzed to make your research easier.

This product allows you to understand:
* How you compare to top franchise competitors in the key performance areas
* Which areas of your franchise you need to improve on.
* The parts of your franchise program that you will want to emphasize and promote to candidates.
* What areas sets you apart from your competitors such as fees, territory, franchise term, etc.
* If you use a third party like Franchise Grade, for a detailed analysis you will have the advantage of objectivity. This is important to prospective franchisees.
Franchisors compete with other franchisors for the same investment dollars. It is vital that a franchisor is aware of their competitors and how their franchise compares to them. This process is needed to construct a successful franchise marketing strategy. Any franchise expansion strategy should follow the lead of the most successful franchises. Be sure to know your competitors and find the data to help you promote your investment value to stand apart from them.
============================
About the Author
Ed Teixeira is currently the VP of Franchise Development for Franchise Grade.com. I've had the opportunity to spend over 35 years in the franchise industry as a franchise executive and franchisee. I have an MA in Economics from Northeastern U. My franchise experience has included the retail, manufacturing, home health care, medical staffing and GPS fleet tracking industries. I've done international licensing in Asia, Europe, and South America and was a contributor to Forbes Magazine. I've been qualified by the International Center for Dispute Resolution as an international franchise expert. I am a faculty member of LawLine.com I have Lectured at Stony Brook University Business School on the subject of Franchising. Been interviewed by the Wall Street Journal, Forbes, Bloomberg, Franchise Times, Franchise Update, New York Newsday and Long Island Business Review. I wrote and published The Franchise Buyers Manual a comprehensive book for people considering investing in a franchise. In 2004 I wrote Franchising From the Inside Out an overview of the franchise industry. I have established numerous franchise concepts for independent business owners and with my affiliates do international franchising. I've been designated a franchise industry expert by The Business Broker Press. Am a member of the Advisory Board Pace University Lubin School of Business and Industry Partner Stony Brook University.