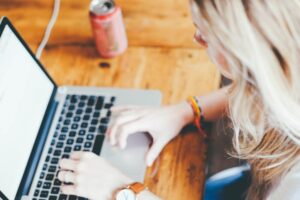 The backlash this week over Twitter charging subscription fees on some accounts is emblematic of the challenges social media and e-commerce face in changing free perks.
We have all gotten used to accessing social media, such as Twitter, Facebook, Instagram, and others without a monetary fee.
Never Really Free
However, we have always paid for those services – not with currency, but with our views and our privacy. Every time we engage with social media, the platforms we use gather information on us. In addition, they follow us off-site. Using cookies, browser fingerprinting, geofencing, and cross-site tracking they tail us everywhere we go on the web.
The data they collect is shared with advertisers.
A study by pCloud, a cloud storage company, found that Meta Platform companies were the most sharing. Instagram shares 79 percent of the data it collects with third parties such as advertisers. That data can include financial information if you made a purchase through the platform. Next in line was Facebook. The report found that Meta company shares 57 percent of user data with third parties.
However, sharing our data does not seem to be enough. Both Meta and Twitter are now trying to boost flagging revenue with paid subscriptions for certain users.
Musk's Miscues
Twitter's Elon Musk kicked up a hornet's nest last week when he announced that verified users on the platform would have to pay an $8 monthly fee. Previously the designation had been free to celebrities, government officials, news media, and high-profile users.
The response has been as you might expect.
Actor William Shatner, objected to Twitter going where no social media platform has gone before. Shatner tweeted::
"Hey @elonmusk what's this about blue checks going away unless we pay Twitter? I've been here for 15 years giving my time & witty thoughts all for bupkis. Now you're telling me that I have to pay for something you gave me for free?"
Musk followed that with an announcement that only paid subscribers would be featured in the site's curated "For You" tab that appears when the app is initially opened. The next day, he issued a clarification. In a Tuesday tweet, Mush explained that accounts users "follow directly" will still be included in the tab.
Meta Monetization
Meta is also charging verified account users on Facebook and Instagram. The firm's CEO Mark Zuckerberg announced in late February that Meta is testing a new subscription service in Australia and New Zealand. Then, on March 17, the plan came to American users.
Dubbed Meta Verified, the plan offers a verification badge, account protection, access to support, and increased visibility.
Unlike Twitter, those already verified members and public officials will not be charged. However, everyone else wanting the verified tag will have to pay $11.99 a month online and $14.99 on iOS and Android.
Speculation, rumors, and outright fabrications about Facebook charging fees to all users permeated – well, Facebook and the rest of the internet after Meta reported a decline in revenue and profits in October.
Slumping Ad Sales
Advertising has been footing the bill for free internet platforms. However, both Twitter and Meta have been losing advertising revenue lately.
Meta's third-quarter report in October marked the second straight quarter the firm showed a decline in revenue. As a result, the company's stock tumbled 19 percent.
That was followed by a third straight quarterly loss reported last month. However, despite the four percent loss in revenue, the stock rose 20 percent. That is attributed to Meta beating analysts' expectations. In addition, the company launched a $40 billion stock buyback.
Things have not been as good for Twitter. Musk valued the company at $20 billion in an email to employees Friday. That is less than half the $44 billion he paid for the business in October.
At that time, he took the company private.
Just as ad revenues have dwindled, both Twitter and Meta have countered losses by shedding employees.
Twitter has fired 5,700 employees since Musk's acquisition. In the meantime, Meta has cut 21,000 workers since November.
Retailers and E-commerce Limiting or Eliminating "Free" Services
Ending or restricting free services is also occurring in brick-and-mortar and online stores.
Once Amazon led the use of free shipping to attract customers and build loyalty. However, it is now leading the transition away from the consumer perk.
Free shipping has always been a misnomer. Shipping is a cost and someone has to pay it. Most businesses that offer free shipping raise the prices of goods to cover that cost. For example, a pair of jeans that might cost $20 plus $8 shipping would be offered for $28 with free shipping.
Amazon has built its business in part by marketing free shipping. Many people think only prime members get the benefit. However, Amazon has set a threshold for free shipping.
Shoppers should look for products that state they "ship from Amazon". Once you have more than $25 worth of such items, you can click the "FREE Shipping" button at check-out to get the benefit.
Why Require a Minimum Purchase
Previously, Amazon used revenue from its Prime memberships and other businesses to cover free shipping. However, shipping fees have accelerated. Even a $20 hike in Prime subscriptions has been enough to cover costs.
However, requiring a minimum purchase to get free shipping reduces costs. That is because shipping multiple items in the same package is cheaper than shipping them separately. In addition, it may get you to spend more.
In addition to saving on shipping costs, requiring a threshold for free shipping will likely lead to more sales. A Wharton study found that shoppers would spend 30 percent more to qualify for free shipping.
Digital Commerce 360 reports that almost 75 percent of 1,000 top retailers offer some form of free shipping. Of those, 45 percent require a minimum purchase.
Whether it is due to higher shipping fees or lower ad sales, online businesses are changing their "free" services. As a result, consumers will pay more.
Read More:
Come back to what you love! Dollardig.com is the most reliable cashback site on the web. Just sign up, click, shop, and get full cash back!