The 21st century has not been kind to Friendly's. The past decade has seen steady store closures, and the Massachusetts-based restaurant and ice cream company filed for Chapter 11 bankruptcy protection twice in the past 12 years. 
In its first bankruptcy in 2011, the company failed to attract a buyer and was reabsorbed by its private equity owner, Sun Capital. It was luckier the second time around. Amici Partners Group and affiliated company Brix Holdings, a multi-brand franchising company, acquired it out of bankruptcy in early 2021. 
The restaurant count is down to 125, a net loss of five since the acquisition by Amici. Friendly's had roughly 850 locations at its zenith about 30 years ago. 
The goal is to stabilize and ultimately grow Friendly's, said Craig Erlich, longtime Brix CEO and now full-time Friendly's CEO. Although it's barely been a year since the acquisition process, he said the stabilization has gone well.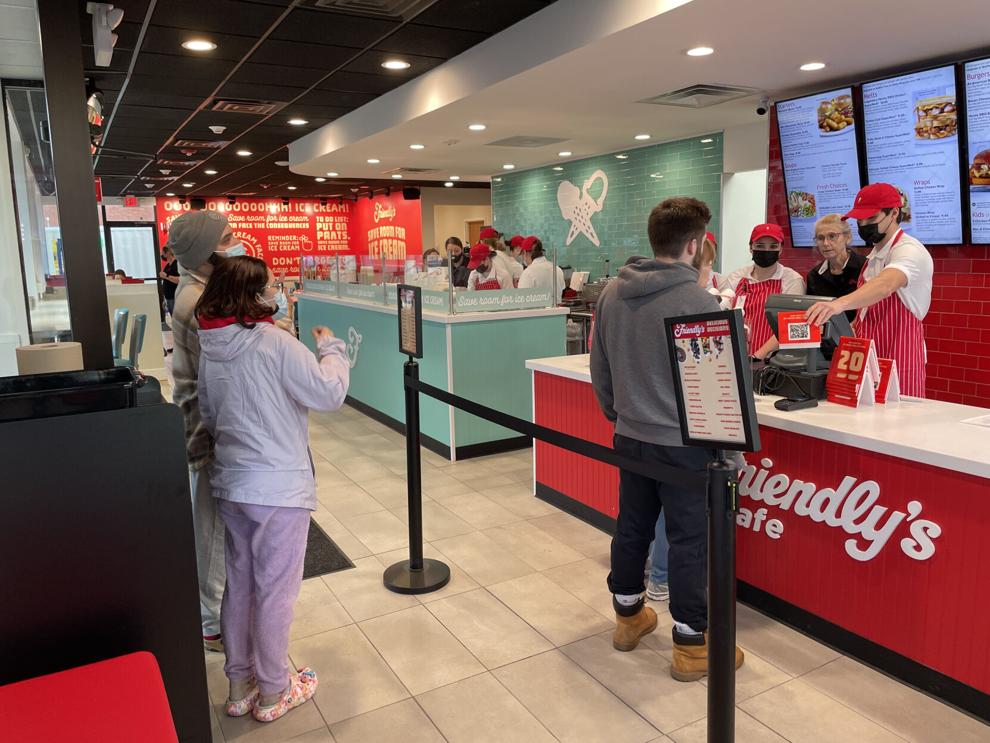 "We've had positive comparative sales growth in 2021 over 2019," he said, excluding COVID-19-wracked 2020 from the metrics. The performance has helped restore franchisee confidence and has made up some of the credibility gaps with the company's vendors. At the onset of the pandemic, Erlich said many of the brand's suppliers had been reluctant to do business with the company, given its history of bankruptcy. 
Bobby Aruda, a longtime Friendly's employee turned franchisee, said sales at his four restaurants fell 13 percent in 2020 but recovered 24.9 percent in 2021, which converts to a roughly 8.5 percent sales gain over the two years. 
"Right out of the gate we needed to reinvest and put a lot of resources into repairs and maintenance within the restaurants," Erlich noted. The company has invested heavily in new kitchen equipment, which he said the previous owner neglected, and is looking for opportunities to make small changes, such as installing new flooring, lighting or decor to give the restaurants a "more contemporaneous feel."
What's going right
Erlich said he met with all of the brand's franchisees shortly after the acquisition closed to assess the company's needs and build credibility. He said a lot of their plans "were things they had been asking for quite some time," but other feedback made it into the roadmap. Friendly's rolled out a lobster-based limited-time offer and matched each restaurant LTO with a new, temporary flavor of ice cream, both suggestions made by 'zees
Inconsistent management had held the brand back, said Arruda. "It's like a movie that I've seen many times," he continued, where new management "comes in and they don't take the time to understand the brand before they come in punching." That's produced some interesting initiatives. Previous management eliminated entrees from the menu, and instead focused on "handheld" food, said Erlich.
Arruda has been with Friendly's off and on for more than 30 years, beginning when he was 19 when he worked as a crew member in one of the restaurants. He worked his way up from general manager to director of operations, a position he held for nine years. He left the company, briefly, before stumbling onto an opportunity to become a franchisee roughly 10 years ago. "I didn't have to think too hard" about that decision, he said. 
Amici's revitalization plans go beyond LTOs and redecorated restaurants.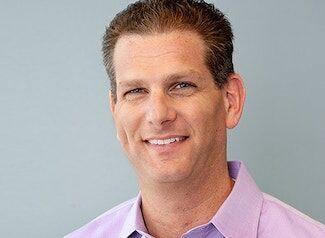 Friendly's will unveil a raft of new menu items in "a month or two," said Erlich. The company is also upping its marketing game with a new loyalty and mobile ordering app and new advertising campaigns on social media and television. A new fast-casual prototype, the "Friendly's Cafe," opened in February.
One of the menu items will be a cheese skirt burger, where the cheese melts off the patty and fries on the grill. "We call it the flying saucer burger," said Erlich. 
The company had a head start in 2020 because Friendly's was already known for its off-premises business, said Arruda. Many of the brand's restaurants in New England have carryout windows, and pre-pandemic, his restaurants did up to 25 percent of sales in carryout orders. Now, he said he does roughly half his business in off-premises sales, with one location as high as 63 percent. 
Arruda noted that, in some restaurants, he sells more ice cream than food for delivery. "It's really amazing. We'll open at 11 a.m., and boom, a slip pops up for four sundaes for delivery."
Eyes on the future
A lot of hopes are riding on the cafe prototype. "We're all looking forward to seeing how the cafe does," said Arruda, and Erlich said the company anticipates it will be a "successful growth model" for the company.
Pending success, Erlich said the company is looking to grow both its corporate and franchised systems. It hasn't marketed the franchise opportunities, but he said a few existing franchisees are "chomping at the bit" to grow again. 
Arruda is cautiously optimistic. "We need to see the concept be proven," he said, but "we have no reason to not believe this will be a success." His immediate plans are to reinvest in his existing restaurants, but if the cafe is a success, he'll "be one of the first ones to jump in."