We are extremely happy to announce today the Verifone 2023 Release for the 2Checkout Monetization Platform! 
In this era of dynamic challenges and unprecedented opportunities, we understand that the need for companies to adapt and excel has never been more critical. With the 2023 2Checkout Product Release, we continue to champion your eCommerce journey, offering an array of innovative features that amplify your potential to elevate online business performance.
From finely-tuned ordering engines that streamline purchase flows to subscription monetization strategies that pave the way for sustained growth, as well as game-changing insights offered by enhanced reporting capabilities – our commitment to your success remains unwavering.
Make sure to read on to discover the full list of features now available through our all-in-one monetization platform:
1. Increase Conversion Rates Through Optimized Purchase Experiences
In an era defined by personalization and seamless user journeys, the traditional one-size-fits-all approach to checkouts inevitably falls short. Recognizing the necessity of individualized interactions, we've meticulously crafted an array of checkout experiences that adapt to each customer's distinct preferences.
Our aim is to empower you to guide customers effortlessly from cart to completion, which is why we have worked hard to enhance our checkouts.
Better Convert and Monetize Visitors Through Streamlined Checkout Experiences
Because we understand the importance of continuous overall improvement, we've been diligently fine-tuning our tools/features to ensure they deliver the value our clients need to match today's modern demands. Our recent investments in refining our shopping carts demonstrate our commitment to improving our services.
As we introduce our latest product updates, you'll notice a stronger emphasis on enhanced ordering engines; these adjustments and updates reflect our ongoing efforts to better support businesses and offer smoother experiences for end-users. Progress is a journey, and we're dedicated to making every step count.
Streamline Your Checkout: One-Step InLine Cart
Our InLine Checkout acts as an iFrame that opens as an overlay on your website, enabling you to receive payments without redirecting your customers to a third-party checkout. Visitors have the option to purchase using mobile devices with a responsive cart design, which works well on a variety of devices and screen sizes.
Originally built as a multi-step checkout, our Inline cart now also can be found as a one-single-step checkout.
This update will ease the implementation process, and is ideal for merchants with a simple product catalogue who want to offer a seamless and faster checkout experience.​ Naturally, it also brings the potential of increasing conversion rates and revenue, depending on which is better suited for the customers you are targeting.
Cross-Sell Your Way to Success with ConvertPlus & InLine
We all know that cross-selling means recommending additional products to customers to increase average order value
Our ConvertPlus and InLine checkouts now can support carousels of recommended products, a feature already available on other 2Checkout carts. Instead of featuring a single additional recommended product, our checkouts can now support a carousel of two or three. This will not only help increase average order value and revenue but also improve customer satisfaction by offering multiple products that complement the one first picked by the user, or even special deals.
Boost Engagement: Convert Plus & InLine Support on All Affiliate Links
The Affiliate Network module can help you generate extra revenue with the help of an external sales force. Our affiliates specialized in digital goods can bring your offering in front of new audiences, thus helping you expand the top of your funnel.
We are happy to announce that Convert Plus and InLine Checkout now offer support for all three types of affiliate website links (vendor, custom URL and landing page), which can make the shopping journey more engaging for the visitor.
Merchants can now access the external distribution channel offered by our affiliates to increase their sales while using any of our shopping carts.
Unlock Android and iOS Integration with Mobile SDK Support
A Mobile SDK is a software package that contains a set of tools to help build platform-specific mobile applications and implement new features in existing mobile apps.
2Checkout's Mobile SDKs simplify payment acceptance across different sales channels, enabling you to encrypt and validate card payments, handle 3D Secure verification, or integrate with PayPal. Mobile SDKs also provide an optional customizable UI that can display available payment methods and collect card data.
In today's competitive commerce landscape, differentiation is key, and mobile responsiveness alone won't cut it anymore. Mobile SDKs, like ours, are essential for businesses looking to establish a strong mobile presence. Here's why: Firstly, they enable native apps that provide faster performance and better device feature utilization, leading to higher user engagement and retention. Secondly, SDKs simplify complex operations, reducing development time and ensuring adaptability in changing markets. Thirdly, they facilitate optimized in-app purchases and monetization strategies that are challenging with basic mobile-responsive solutions. Furthermore, robust SDKs offer detailed analytics for data-driven improvements. Lastly, they ensure your app can handle growth without compromising performance. Incorporating our mobile SDKs into your business strategy isn't just about staying current; it's about positioning your brand for the future. As mobile commerce continues to skyrocket, the businesses who prioritize native mobile experiences will be the ones who truly stand out in the crowded marketplace.
Boost Revenue Per Visitor with Locally Relevant Alternative Payment Methods
We recognize that the journey to making a purchase varies widely among customers, reflecting not only their preferences but also the unique characteristics of different regions and cultures. With this in mind, we have carefully curated a selection of payment methods that resonate with the Nordic market.
In Norway, for instance, we are introducing Vipps, a user-friendly and straightforward payment option that aligns seamlessly with the preferences of Norwegian shoppers. Vipps simplifies the checkout process, ensuring a hassle-free experience for your customers. Vipps secured the second spot in a recent report, with nearly 60 percent of Norwegian consumers using it.
Additionally, we are excited to bring to the Nordic region MobilePay, a digital wallet known for its efficiency and ease of use. MobilePay is a trusted and widely adopted payment method that allows your customers to make payments effortlessly. The mobile payment app is so popular that it was used by 99% of Danes aged 20-39 in October 2022.
These new payment options are not just about convenience, they are also about reaching previously untapped revenue potential.
Improve Your Conversion Rates and Increase ROI With Enhanced CRO Services
In the competitive world of online sales, every interaction, click, and transaction matter. That's where our CRO expertise comes into play. By leveraging our CRO services, businesses gain insights into how shoppers buy, what works during their checkout, and what can be improved. We dive deep into analytics, user behavior, and current trends/best practices from our experience to fine-tune your checkout, ensuring that customers don't just add to their cart, but buy.
The benefits? Enhanced user experience, increased sales, improved ROI, and a checkout that's not just visually appealing but commercially efective. In a world where margins can be tight, optimizing your conversion rate isn't just an option, it's a necessity. Let us be your partner in this journey.
Leverage the Benefits of the 3-Column Template in Gallery
The 3-column template cart is the latest shopping cart designed by our CRO and UX teams based on insights and results from previous A/B tests, UX guidelines, and shopper preferences discovered through heatmaps and data analytics. The 3-column template offers an improved user experience through three distinct sections for order summary, personal information, and payment details. Why use this template on your website? It offers a clean, compact, and consistent design throughout the checkout flow and it's an easy to scan layout, which, in most cases, requires zero scrolling. It provides more clarity to shoppers by replacing the personal versus company selector with a simple checkbox.
This template increases the sense of security for your shoppers as we have visually differentiated the payment details from the rest of the content. We're also displaying trust badges in close proximity to the main CTA (Call-To-Action) button to make sure your shoppers finalize their orders.
We have A/B tested this template with numerous merchants and it has generated an increase in conversion rates of between 2% and 12%, on average.
2. Grow Customer Lifetime Value through Richer Business Insights and Subscription Monetization Tools
With the 2023 Release for the 2Checkout platform, we proudly present a variety of expanded tools that not only strengthen your ability to secure and capture additional recurring revenue, but also upgrade to a new standard of transparency and compliance for your global customers.
Learn More About Your Business Performance​
In the fast-paced world of business, informed decisions are the cornerstone of success. At 2Checkout, we understand the important role that data-driven insights play in shaping our choices.
We're excited to introduce multiple upgrades to our reporting tools that will give you an improved, metric-centric understanding of your subscription business like never before.
We've revamped the architecture on top of Snowflake, with granular log-level information stored for events occurring during a subscription lifetime. This new wealth of data now allows for accurate and performant close-to-real-time reporting so you can make timely, trend-based business decisions.​
Furthermore, you can dive deeper into the key dimensions that drive churn, enabling you to take proactive measures for sustained growth.
Boost Authorization Rates with Enhanced Card Account Updaters
When it comes to recurring revenue potential associated with your customer's subscriptions, it's also crucial that payments go through successfully. One of the most important contributing factors is ensuring the payment information attached to the subscription is still valid, to allow automatic recurring payments to run smoothly and increase authorization rates.
We have leveraged our partnerships with the processors and acquirers we work with to expand our automatic card updater set of tools, with additional real-time and batch card account updaters, in a smart mix that allows us to increase the potential of receiving the most up-to-date card information.
Revamp Shopper Engagement through Improved Communication
We've introduced gateway error codes and message variables to our follow-up emails, offering merchants a powerful tool to improve customer engagement. This update is significant because it allows for highly targeted communication in follow-up emails. Now, merchants can tailor their email content based on the specific reason a payment may have failed, ensuring a more personalized and effective interaction with their customers.
In addition to our recent enhancement of automatic card updates, we've taken another strategic step to help merchants proactively address payment failures. By integrating gateway error codes and message variables into our follow-up emails, merchants are now equipped with a dynamic toolkit for efficient communication. This enhancement enables merchants to discern the specific reasons behind a payment decline.
By leveraging these new customization variables, merchants can craft targeted messaging, guiding their customers seamlessly through the process of reattempting a payment. This not only facilitates better merchant-customer interaction but also significantly increases the chances of reversing potential revenue losses.
Keep Compliant with Latest Updates
When it comes to subscriptions, making sure your customers understand what their terms are is essential to driving their trust and loyalty. On top of that, giving them the option to use simple paths to perform needed changes will further reduce churn and ensure maximum potential of keeping and uplifting recurring revenue.
For this purpose, and aligned with local regulations related to consumer protection,  we are now allowing German shoppers to request subscription cancelation through the click of a button, using their shopper myAccount. For US and UK shoppers, we performed updates on the shopping carts disclosures and shopper e-mails, where we better highlight the terms and conditions associated with the automatic renewal of their subscriptions.
3. Keep Focusing on Growing Your Business with Enhanced Platform Performance and Redundancy Upgrades
As the stealth architects behind your seamless transactions and uninterrupted operations, we are constantly investing in improving our operational efficiency and platform performance.
First, our cluster database project strengthens the storage layer to handle unexpected load peaks, ensuring high availability and failsafe protection against system failures. You'll also enjoy enhanced performance and scalability.
Additionally, we're decommissioning the Sphinx search engine and replacing it with ElasticSearch, an industry-standard solution that promises improved user experiences, enhanced performance, scalability, and data consistency.
These upgrades reflect our commitment to delivering a top-notch platform tailored to your needs.
Curious to know more? Save your seat for our Release Webinar on September 21st to see our platform's new features in action.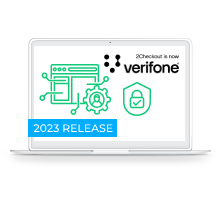 You can also schedule a meeting today with one of our commerce experts, who will explore your needs and the ways your business could benefit from the capabilities of our all-in-one platform.