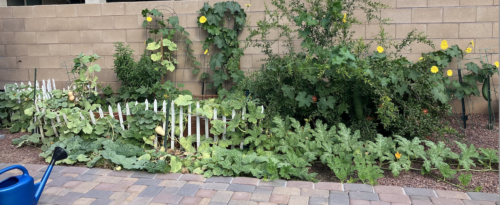 I rented for a looooong time in life. I didn't buy my first house until age 32, only to sell at age 34 when I went through a divorce. I then rented for another 2 years before buying the home where I currently reside.
From age 18 until 32 (and for the two years from 34-36), I was a renter. Most of that time, I moved every single year – rarely staying in the same place for more than 12-months. I kept moving as my income and life circumstances changed (sometimes moving "up" and other times moving "down" in home). One of the problems with that lifestyle is it meant I never really had a neighborhood community. I didn't stay anywhere long enough! Everything I had felt impermanent.
Planting Roots
With the move to my current house, that all changed. I bought in a lovely suburban neighborhood where everyone knows everyone. It's common to have neighborhood get-togethers and pot-lucks. The kids all play and go to school together and the adults all get along. It feels so good to be part of a community – to have neighbors who you can text if you need to borrow some milk or want to hang together on the weekend.
And another fun advantage of staying somewhere longer term is that it's allowed us to plant roots. Both metaphorically and literally. My new husband is quite the gardener. It's not easy to have a backyard garden in the harsh Arizona climate. But he makes it seem effortless.
You Reap What You Sew
This time of year we've been harvesting lots of squash plants, along with many jalapenos and a few tomatoes. We've got a pumpkin plant growing out-of-control and hoping to be able to harvest pumpkins by Thanksgiving.
My favorite is eating foods straight from our garden. A couple weeks ago I made stuffed acorn squash with squash from the garden (see pic below). And tonight I'm planning to make this butternut squash soup recipe with butternut squash from the garden.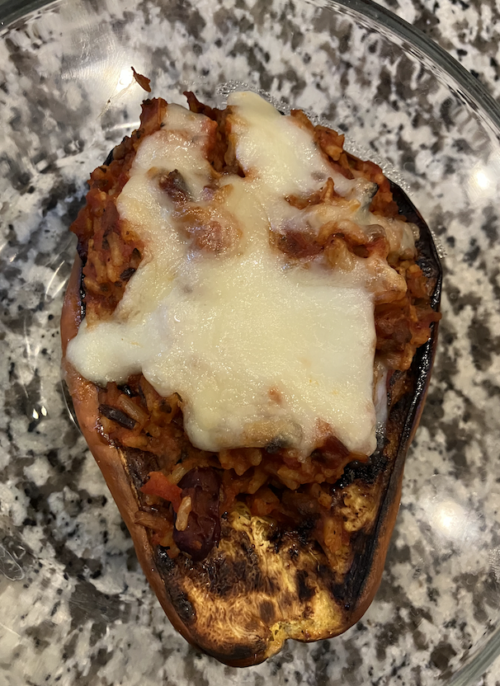 We're a few weeks away from harvesting our luffa plants and we have several dozen pomegranates currently growing on our pomegranate tree (they tend to be ready closer to Christmas time).
It's so rewarding to literally eat the fruits of our labor! It's been so fun!
Are there any other gardeners in the group? What's in your winter garden?
The post Watching my Garden Grow appeared first on Blogging Away Debt.