Vitality Bowls continues to set the pace in the health food restaurant industry as the leading, best-in-class superfood café brand primed for a bright future in franchising.
With 122 cafés open and in development, the California-based restaurant chain has its sights set on aggressive growth, coming off a sizzling 2021 that included the opening of 11 new locations and soaring sales surpassing $36.7 million. Vitality Bowls sold more than 2 million açaí bowls last year alone, proving that the brand's dynamic fan-base means business.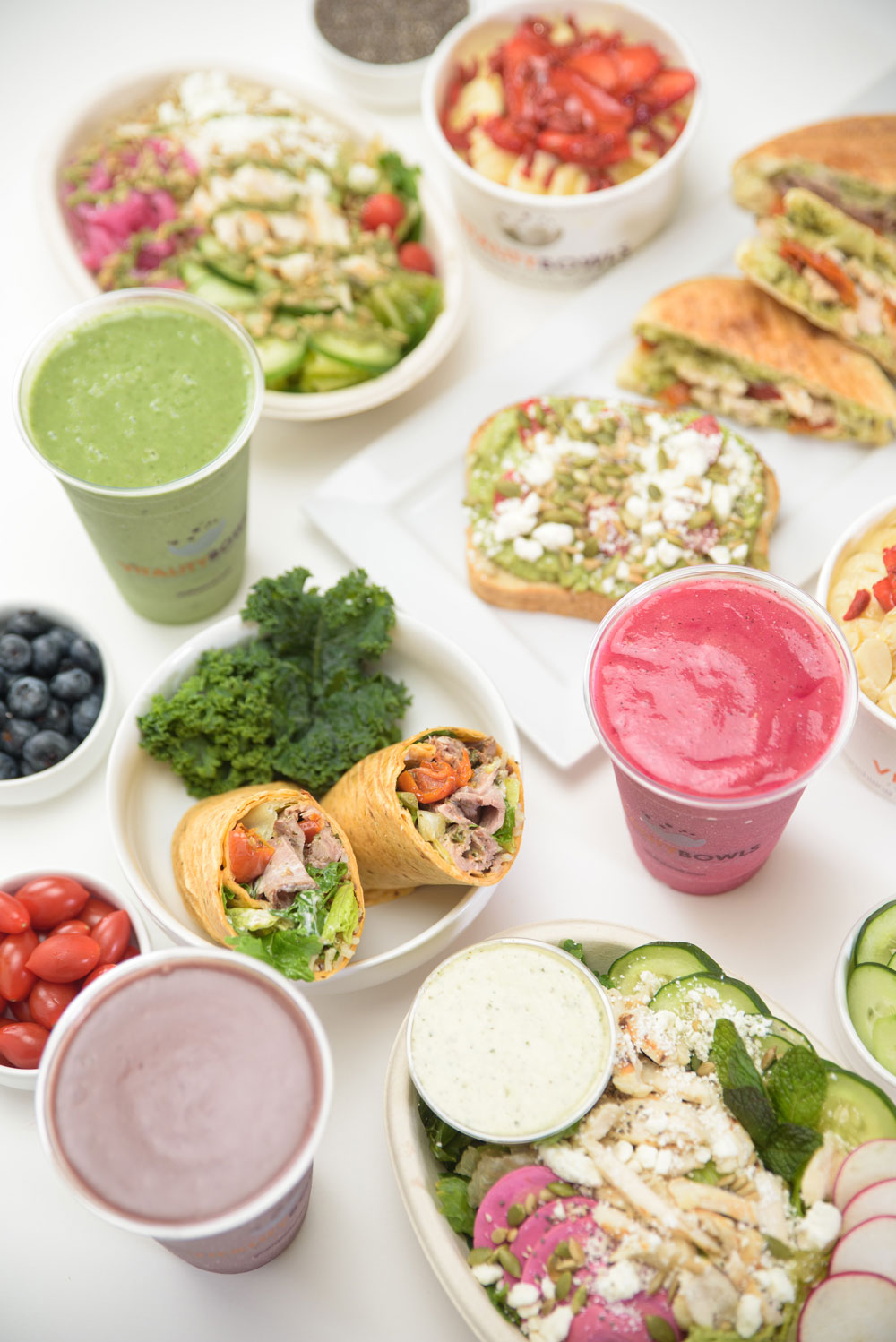 "Many of our stores have experienced the type of growth they never imagined – their top-line sales are astronomical," says Tara Gilad, president of Vitality Bowls, who co-founded the health-focused restaurant chain with her husband and fellow entrepreneur, Roy Gilad, in 2011.
Vitality Bowls has been a pioneering brand from the start, inspired by the Gilads' quest to find healthy, safe alternatives for their daughter, who was born with severe food allergies.
"Twelve years ago, nobody was practicing allergy safety or dealing with cross-contact of common food allergens when it comes to food preparation," says Gilad. "I was already making all of my daughter's baby food, as well as smoothies and bowls, using these great superfoods. We had a bunch of friends and family over, so I started making and testing recipes with them and literally started Vitality Bowls from our kitchen."
Vitality Bowls' broad and varied menu, boasting multiple dayparts, stands alone in the burgeoning bowl and smoothie sector. The sophisticated, dynamic cafés play perfectly into the unique collection of superfood menu items, containing extraordinary ingredients packed with antioxidants and high nutritional values.
"We really try to separate ourselves by always focusing on being best in class with the highest quality ingredients that we can possibly offer, while still allowing a profit margin for our restaurants," noted Gilad in a recent Restaurant Business podcast.
The Gilads' passion for healthy food shines through at every one of their fast-casual café locations.
Multi-unit franchisees like former NFL defensive tackle Damon "Snacks" Harrison are bullish on the brand. Harrison, who had a nine-year career playing professional football, is hatching plans to open his first Vitality Bowls in mid-2022. The Fort Worth café will help expand the brand's superfood offerings to new communities, and join the seven existing Vitality Bowls locations already situated throughout the Dallas-Fort Worth area.
"I'm very particular about what I attach my name to, especially when it comes to food. If it's not something I'd eat or let my kids eat, there's no chance I'd be associated with it," Harrison says. "Vitality Bowls, with their commitment to providing healthy eating options that are also delicious, checks all the boxes for a restaurant brand that I want to be a part of. I can't wait to open up my café and spread the superfood movement in Fort Worth."
Vitality Bowls looks to continue to enhance operations and bottom-line efficiencies for scale with a tech-driven, franchisee-first approach, adding John Mascali to the corporate leadership team as Chief Operating Officer in 2021 to drive national expansion strategies. Mascali brings a 30-year track record of business and restaurant industry experience to Vitality Bowls, most notably serving as COO of Meridian Restaurants. At Meridian, Mascali led day-to-day operations for 136 restaurants, including Burger King, Black Bear Diner, and Chili's.
The innovative brand seeks to expand with partners who share a passion for its mission to make healthy eating safe and accessible for everyone.
"We are in the right segment, the right sector, and we want to make sure that we can provide a healthy meal for anyone that walks through the door," Gilad says.
The industry is taking note. Among the brand's numerous awards, Vitality Bowls was recognized among the Fast Casual Top 100 "Movers & Shakers" and ranked on Entrepreneur Magazine's Franchise 500 List in 2021, claiming the #1 spot in the Açaí Bowl category.
To explore your opportunities to spread the health with Vitality Bowls, visit franchise.vitalitybowls.com.
SPONSORED BY:
Vitality Bowls
Vitality Bowls specializes in acai bowls, smoothies, juices, salads, grain bowls, wraps, toast & panini, made with unique superfoods like pitaya, moringa & more. Dishes are made in allergy-friendly kitchens with no fillers or artificial preservatives Learn More