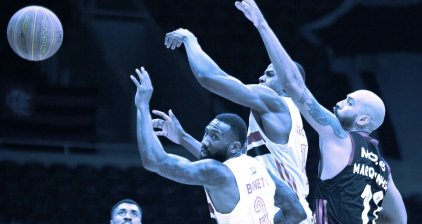 Fast Break Labs is a startup based in San Francisco, CA. The company is a developer of blockchain-based basketball games and experiences platforms intended to empower people to create the future of sports, gaming, and entertainment. Fast Break Lab offers a gaming platform, competitive compensation, company equity, and benefits, allowing users to own teams of fictional non-fungible tokens (NFT) athletes to compete in simulated games, tournaments, and leagues for crypto prices.
Fast Break Lab was funded $6 million led by Patron with participation from Pantera Capital. Additional participants in the early round include Collab+Currency, Solana Ventures, South Park Commons, and Angel investors Brooklyn Nets. The new funding plans to use for the growth team and both the development and deployment of the VBA.
Established in late 2021 by Charles Du and John Wu, Fast Break Labs is the brainchild of the ex-Meta teammate's longtime habit with sports and gaming. As the imagination basketball fanatics envisioned the theoretical decisions they'd make as professional team owners, the idea for Fast Break Labs and its first product, the Virtual Basketball Association (VBA), was born. Du and Wu quickly created a talented roster, including several experts who have competed in the former's dream basketball league for almost a decade.
The new game allows basketball fans to strategize as general managers of their virtual teams and compete for rewards via pretend games. Users create rosters by drafting and trading collectible, fictional athletes with unique attributes and skill levels. The VBA integrates traditional fantasy sports UI with web3 technology to make the game available and intuitive. Aspiring GMs also can bridge the real and digital worlds and craft original storylines for their VBA players.
Du said they are creating a sports game that offers all basketball fans an opportunity to have an actual ownership experience. They are mainly focused on making a new and fun experience. However, it was also important to give power back to gamers by allowing them to shape the game's direction and accrue the economic benefits.
Paul Veradittakit, partner at Pantera Capital said, they are proud to support Fast Break Labs and its vision to democratize the ownership, control, and economics of sports gaming. Also, they are excited to see this group continue to elevate engagement across the intersection of collectibles, sports, and gaming on the blockchain.
By: K. Tagura
Author statement:
Funded.com is the leading platform for accredited investors network worldwide. We monitor and provide updates on important funding events. Angel Investors and Venture Funding can be a key growth for a startup or existing business. Whether it is a first, second or third round financing having a strategic alliance with an Angel Investor or Venture Capital financing can propel a business to the next level and give the competitive edge.