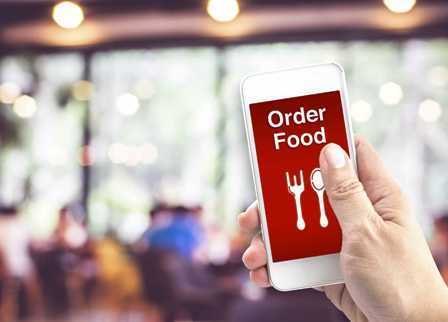 Ordermark is based in Los Angeles, CA, one of the leading online ordering management solutions for restaurants and virtual restaurant concepts.
Ordermark was funded $120 million series C round funding. The funding was led by prominent technology investor SoftBank Vision Fund, joined by returning investor Act One Ventures and strategic angel investors. The grant will use to help more restaurants transition to online ordering during the pandemic and beyond.
The company's software consolidates incoming orders from multiple platforms and sends them to a single printer. Ordermark also operates a company called Nextbite, a portfolio of 15 readymade virtual brands such as CraveBurger, Firebelly Wings, and HotBox by Wiz, a collaboration with rapper Wiz Khalifa. Restaurants can offer these delivery-only brands out of existing kitchens, opening up additional revenue streams.
Jeff Housenbold, the Managing Partner at SoftBank Investment Advisers, said. They believe Ordermark is a leading technology platform and innovative virtual restaurant concepts transform the restaurant industry. And they are excited to support their mission to help independent restaurants optimize online ordering and generate incremental revenue from under-utilized kitchens.
The rise of ghost kitchens and virtual restaurants, often referred to as the 3rd wave of food delivery, have paved the way for a broader addressable market for online food delivery.
The statement of Alex Canter, the chief executive officer behind Ordermark 2020, has been a tough year for restaurants. That's why they are focus on providing products and services to help keep their doors open. This funding allows them to offer more restaurants with innovative ways to reach more consumers.
By: K. Tagura
Author statement:
Funded.com is the leading platform for accredited investors network worldwide. We monitor and provide updates on important funding events. Angel Investors and Venture Funding can be a key growth for a startup or existing business. Whether it is a first, second or third round financing having a strategic alliance with an Angel Investor or Venture Capital financing can propel a business to the next level and give the competitive edge.